Most Recent
Public Affairs / October 27, 2016
The tone of Indiana's Senate race turned sharply negative essentially since Democrat Evan Bayh joined the campaign in July.
Read More
RECENT COMMENTS

Other Recent Stories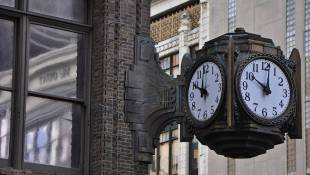 Local News / October 27, 2016
Fundraising efforts to restore a local downtown landmark have proven to be successful. The Indiana Landmarks Foundation launched a campaign this month to raise $60,000 dollars by Nov. 7 to repair the Ayres clock at the southwest corner of Washington and Meridian streets. That goal was reached this week.
Read More
Public Affairs / October 25, 2016
The Indiana Gaming Commission says withholding delinquent child support from paid fantasy sports players' winnings will be difficult
Read More