Most Recent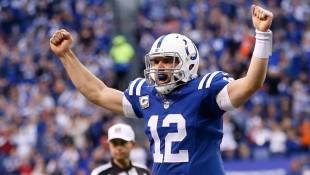 Local News / June 29, 2016
Colts owner Jim Irsay revealed the maximum value on Twitter, calling it the biggest contract in NFL history.
Read More
RECENT COMMENTS

Other Recent Stories
Health / June 29, 2016
Indiana ranks 14th in the country in terms of the percentage of hospital-affiliated doctors taking industry payments.

Read More
Local News / June 29, 2016
AAA projects more than 1 million Indiana residents will travel during the holiday, a 1.3 percent increase from one year ago.
Read More