Attucks: The School That Opened a City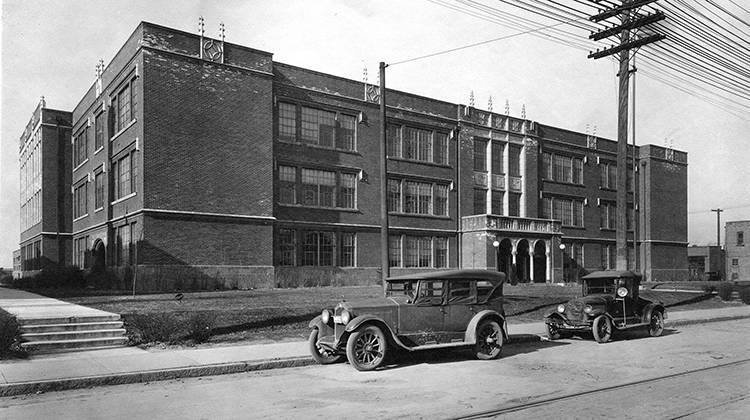 Built while the Ku Klux Klan ran Indiana, Crispus Attucks High School was designed to fail. Instead, for more than 40 years, the students who came of age within the brick walls of Attucks overcame a system designed to belittle them. They became surgeons and teachers, scientists and politicians, world-class musicians and athletes. And over time, these successes and the grace that accompanied them became a grassroots agent for integration, winning over the younger generation of Indy's white population.
WFYI Public Media and Ted Green Films bring you the story of Crispus Attucks High School, illuminated by graduates including Oscar Robertson, Angela Brown, David Baker, Janet Langhart Cohen and many more.
IN THE NEWS
Sports Illustarted, February 23, 2016
The real Hoosiers tale: Crispus Attucks
Indianapolis Star, May 15, 2016
Attucks - The Shame and the Glory
Tom Joyner Morning Show, June 17, 2016
Little Known Black History Fact: Crispus Attucks High School
Indianapolis Recorder, July 2, 2016
'The school that opened a city'
Indianapolis Recorder, July 28, 2016
Separate but excellent: Histoy of Crispus Attucks High School
NUVO, August 10, 2016
How Oscar Robertson and Crispus Attucks champions were finally honored — decades later
Indianapolis Star, August 14, 2016
Documentary on Crispus Attucks High to premiere this week
Boomer TV, August 15, 2016
Attucks: The School That Opened A City
---
This documentary is made possible by The Efroymson Family Fund;
Lilly Endowment; CNO Financial Group; The Indianapolis Foundation, an affiliate of the Central Indiana Community Foundation; the Allen Whitehill Clowes Charitable Foundation; Impact 100 Greater Indianapolis; the family of Samuel and Alexis Odle; Thomas Sharpe; Donald Moffitt; the Indianapolis Urban League;
and many other generous companies and individuals.