Bobby "Slick" Leonard: Heart of a Hoosier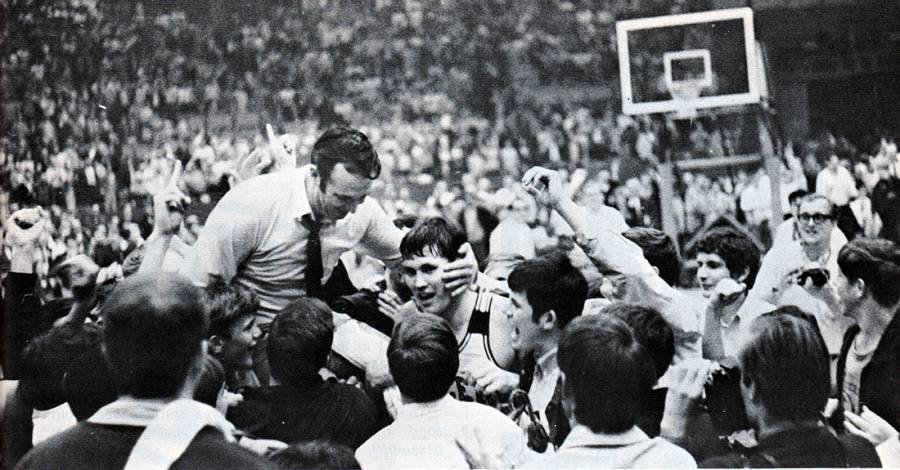 See an extended preview Buy the DVD
Bobby "Slick" Leonard is Indiana basketball. No one better embodies its toughness; no one better personifies its passion. And no one takes more pride in being a native Hoosier. "Heart of a Hoosier" chronicles Leonard's journey as never before, from the poorest part of Depression-era Terre Haute to the Naismith Memorial Basketball Hall of Fame.
With stunning new footage and an all-star cast, the 90-minute documentary takes viewers:
On the floor for Leonard's national-title-winning shot for IU;
On the blizzard-enshrouded plane as Leonard and the Minneapolis Lakers crash-landed in an Iowa cornfield;
On the road and in the locker room with the best and wildest team in the ABA, the Indiana Pacers;
Into the booth for Leonard's "Boom Baby" calls that have defined Pacers fervor for the past three decades.
Come along for the ride and learn the inside story of a seminal figure in Indiana history.