Indy in the '60s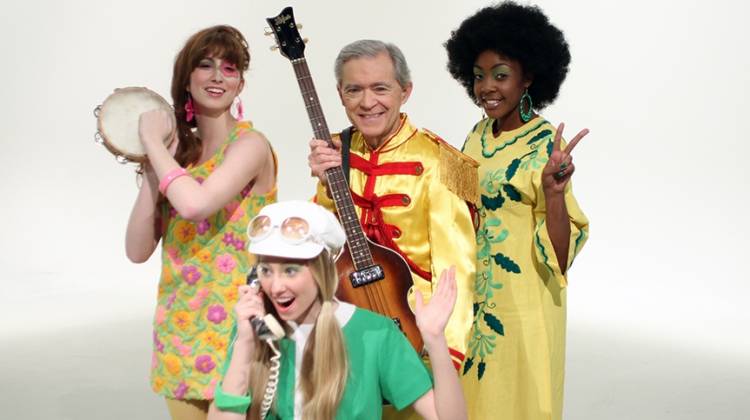 Bill Byrd rode his bike, the haze of burning leaves in the air, delivering The Indianapolis Times. He played basketball on a wintery outdoor court, using gloves with the fingers cut out so he could dribble.
In the '60s, simplicity was everything.
But Bill knew the decade would be different. "The whole environment was, 'you'd better be ready to change - that's where the world's going.'"
The world took Indianapolis with it. Beatlemania at the Fairgrounds. The tragedy of the Coliseum disaster. Indy's ornate courthouse fell to a monolithic City-County Building - and what was "Unigov?"
Men walked on the moon. A president was assassinated.
Join WFYI for a journey with those who lived it, among them Jane Pauley, George McGinnis, Richard Lugar, and a teen cook at the Riviera Club - Mitch Daniels.
The Pacers. The city's first football champs, the Caps. Turbine cars raced without a sound. Olympians trained at local swim clubs. Robert Kennedy calmed a city by delivering a legendary speech.
Harlow got a pie-facial. Cowboy Bob sang with a biscuit.
Girls got summery listening to WIFE while smearing on iodine and baby oil. Boys wore fruit loops. Gas was 33 cents a gallon. And everyone danced to The Shy Ones, The Boys Next Door and the Sounds Unlimited.
"I'd go back tomorrow if I could do it all over again," says Sounds' drummer Wayne Wilson.
"I loved it all," adds Garry Ledbetter, caretaker of Indy's not-so-haunted House of Blues Lights. "I'd like to live in the '60s forever."
"Indy in the '60s" is made possible by The Indiana Historical Society, Indiana Members Credit Union and One America.