November 16, 2014
The 19th Annual Public Conversation: Journey's End was recorded at Christian Theological Seminary, on November 16th, 2014.
This conversation focuses on end of life issues that bring together the perspectives of care giver, patient, and physician. The conversation features journalist and author Gail Sheehy, New York Times best-selling author Mark Nepo, and Dr. Timothy Quill - a physician specializing in palliative care at the University of Rochester Medical Center in New York.

RSS
Listen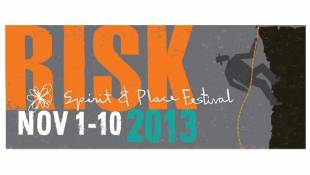 Nov 18, 2013

The Spirit & Place Public Conversation is an on-stage dialogue featuring three nationally-known speakers from the worlds of arts, civics, and religion. Some call the Conversation "the intellectual highlight of the year" in Indianapolis. Attending the Conversation is a little like eavesdropping on a juicy chat between three powerful thinkers who would never otherwise meet. The Public Conversation sets the stage for the festival's annual theme and serves as the centerpiece for Spirit & Place.