Still Open All Hours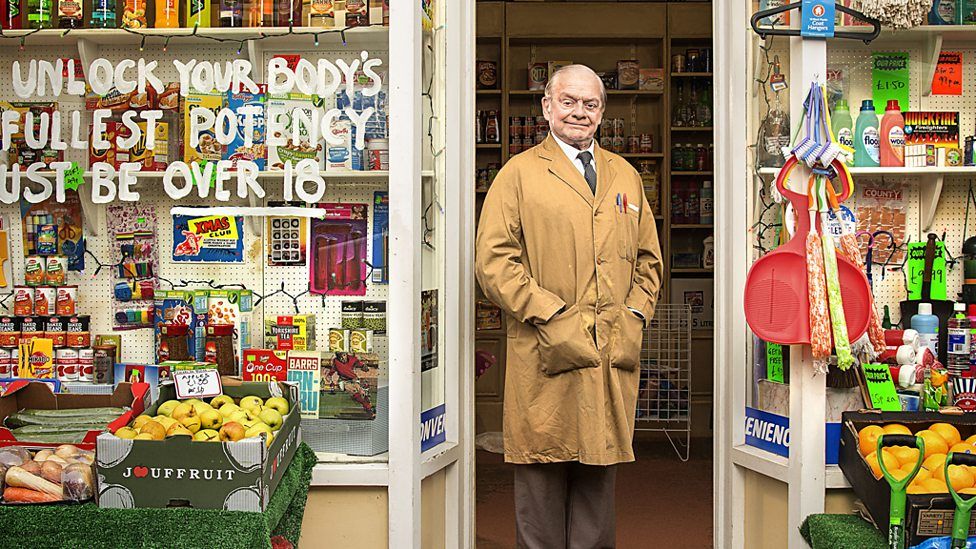 Like Open All Hours, Still Open All Hours is set within a small grocer's shop in the suburb of Balby, within Doncaster, South Yorkshire, and focuses on the life of Granville (David Jason) - now much older and the shop's owner, having grown into the same sort of person his late uncle Arkwright was by learning from him his many ways of selling to customers. Assisting him with the running of his shop is Leroy (James Baxter), Granville's son by one of his previous girlfriends, who maintains a rather robust love life with several girls but struggles to cope with the work and sales approach of his father, much like Granville did with Arkwright.
Like his late uncle, Granville maintains a love life with the sweet but absent-minded Mavis (Maggie Ollerenshaw) who loves him in return, but finds his path to her often blocked by her sister Madge (Brigit Forsyth), a miserable woman who does not like men and chooses to keep Mavis from following a relationship with Granville. Both are regular customers of the shop, alongside others from the neighbourhood onto whom Granville tries to offload products which he has bought and had little success selling on under their original identity and price.
Description from wikipedia