The Good That You Do / Reading Writing 'n' Relevance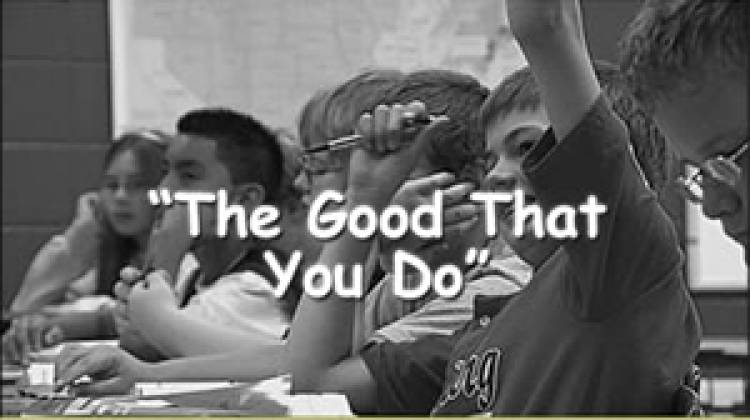 Two back to back education specials that feature the work and lives of high school principals.
The Good That You Do
The landscape of Indiana education is in flux. Standards and expectations, at both national and state levels, are evolving rapidly. That's a lot of pressure for the local principal, who needs to create good staff morale, marshal board support, ease parent concerns, and uncover funding for this much anticipated change. "The Good That You Do" follows Joe Preda, of Decatur Central High School in Indianapolis; Al Mihajlovits, of Southridge Middle School in Huntingburg; and Carolyn Sleet, of Harris Elementary School in Fort Wayne as they juggle the long hours and many responsibilities of school leadership in the job where people "can never see you sweat."
Reading, Writing 'n' Relevance
There are many demands placed on today's school principals. Many constituencies; higher goals; more need for diplomacy. So, how does Indiana find and promote this special class of educator? And will the system used to develop them in the past, continue to do so? "Reading, Writing 'n' Relevance" examines the future of Indiana education and explores the recruiting, licensing, mentoring and evaluation of our state's next generation of school leaders.