TV Specials

Programming on WFYI Public Television is made possible by the support of our donors. We mean it when we say we cannot do what we do without YOU! Click here to make a donation to WFYI.
---
Josh Groban: An Evening of Harmony

Saturday, June 4 at 6:30 p.m.
In celebration of Josh's album 'Harmony', PBS has put together highlights from virtual concerts and exclusive performances captured specifically for PBS viewers. The show is filled with some of Josh's greatest hits, fan favorites, and songs from 'Harmony.' Financially support this and all of the beautifully-produced shows you see on WFYI and secure a ticket to Josh Groban's live performance in Indianapolis in June.
---
Little Feat at The Ryman
---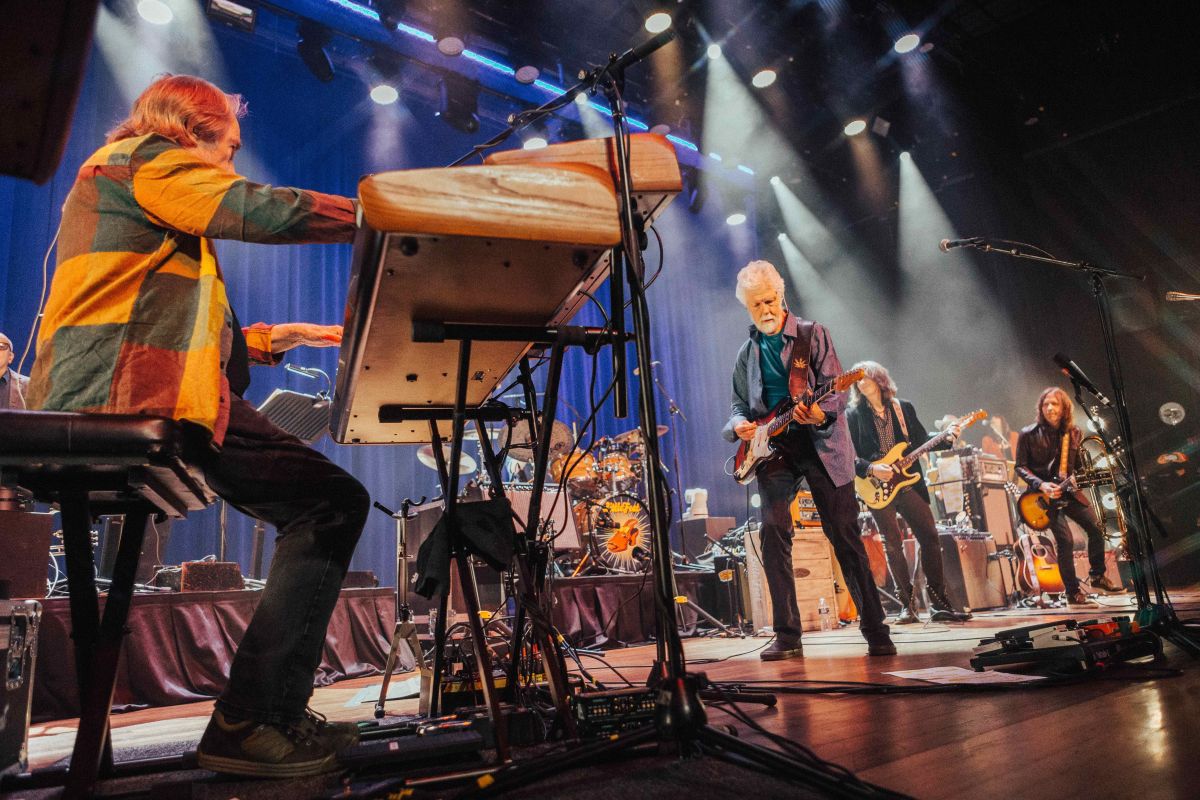 ---
Saturday, June 4 at 8 p.m.
The program features Little Feat performing highlights from the legendary album,
Waiting for Columbus, at the Ryman Auditorium in Nashville, TN. Special guests include
Eric Church, Tommy Emmanuel, Jeff Hanna (from Nitty Gritty Dirt Band), Amy Helm,
John "JoJo" Hermann (from Widespread Panic), Jamey Johnson, Marcus King, Bettye LaVette, Charlie Starr (from Blackberry Smoke), and more.
---
Great Performances Andrea Bocelli: Believe

Sunday, June 5 at 6:30 p.m.
Internationally beloved Italian tenor Andrea Bocelli's 2020 album Believe celebrates the power of music to soothe the soul and follows on his record-breaking "Music for Hope" performance on Easter 2020 during the early days of the COVID-19 pandemic. Recorded on spectacular locations on the scenic island of Malta, this concert performance of music from Believe features classic favorites, including new interpretations of "Ave Maria" and Leonard Cohen's "Hallelujah." During this program hear from members of the Indianapolis Symphony Orchestra who will be performing with Bocelli when he comes to Indiana for the first time. Financially support this and all of the beautifully-produced shows you see on WFYI and secure your concert ticket for December 7, 2022.
---
Rick Steves: Why We Travel

Sunday, March 13 at 8 p.m.
In times of crisis, we ask ourselves: What is the true value of travel? Is it just hedonism...or something more powerful? After a lifetime of exploring Europe, Rick Steves shares his reasons why. This new special is a sonnet to travel — an introspective love story, set in Europe and beyond, that vividly celebrates the rewards of exploring our world and the joy that awaits those who travel.
---
Downton Abbey Returns!

Sunday, March 13 at 9 p.m.
Here's a chance to look back at some of your favorite characters and scenes before the release of the new Downton Abbey film. Downton Abbey Returns is a nostalgic celebration of all aspects of the most successful British drama ever — the stellar cast, superb writing, spectacular locations and dazzling costumes. Video clips of emotional moments from all six seasons of Downton Abbey and clips from the movie based on the PBS hit series are interwoven throughout the program.