TV Specials

Programming on WFYI Public Television is made possible by the support of our donors. We mean it when we say we cannot do what we do without YOU! Click here to make a donation to WFYI.
---
Mavis Stapes: I'll Take You There - An All-Star Concert Celebration

Saturday, June 12 at 9 p.m.
MAVIS STAPLES: I'LL TAKE YOU THERE – AN ALL-STAR CONCERT CELEBRATION is a once-in-a-lifetime music event recorded at Chicago's famous Auditorium Theatre in 2014 for the iconic singer's 75th birthday. The historic night brought some of the biggest names in music together to honor the Rock & Roll Hall of Famer and American icon. Throughout an unparalleled career that spans more than six decades, Staples' soulful songs of justice and equality have become a soundtrack for the civil rights movement and inspired countless other artists and activists. Guest stars include Bonnie Raitt, Aaron Neville, Gregg Allman, Keb Mo, Taj Mahal, and Mavis Staples herself. Songs include "Respect Yourself," "I'll Take You There," "The Weight," "Slippery People," and "Will the Circle be Unbroken."
---
The Ultimate Pet Health Guide with Gary Richter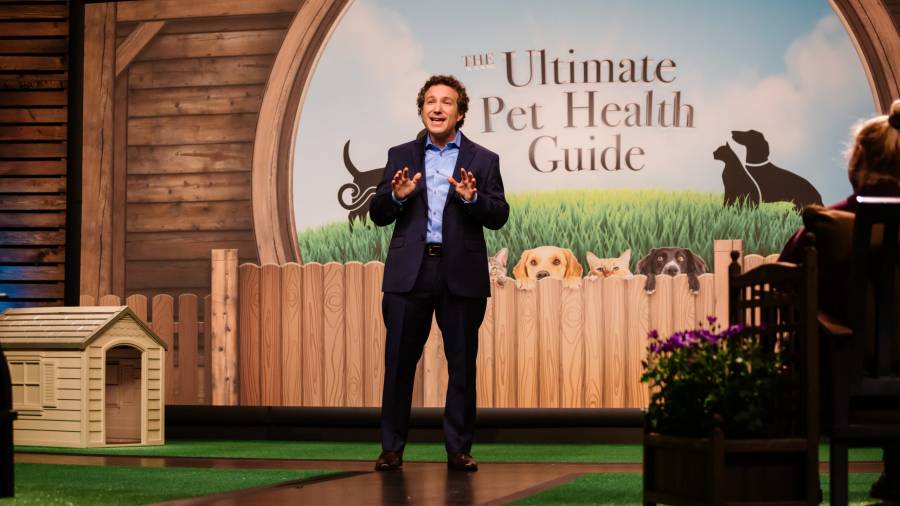 Thursday, June 10 at 11 p.m. & Sunday, June 13 at 9 a.m.
Over 80 million U.S. households care for a cat or dog. Unfortunately, many of our beloved furry family members are facing an unprecedented rise in health challenges - including early arthritis, lack of energy, obesity and even cancer and chronic disease. Dr. Gary Richter, a veterinarian of more than 20 years, explains what's really behind this pet health epidemic, and offers simple step-by-step solutions to help pet parents everywhere ensure their pets lead active, energetic and healthy lives right into old age.
---
Rick Steves Europe Awaits

Sunday, June 13 at 4 p.m.
Travel lovers have spent the last year or so dreaming of where they'll go post-COVID. In this unforgettable journey, Rick Steves shares vivid visits to some European favorites - off-beat, romantic, or just good for the soul - that he'd love to visit when we can travel again, Sicily, Mykonos, and Porto among them. Watch and donate to WFYI and join a virtual travel party with Rick Steves, several dates from which to choose.
---
Country Pop Legends (My Music)

Sunday, June 13 at 8 p.m.
Back by popular demand! The greats of country pop unite to perform their biggest and most-loved hit recordings from the 1950s, 1960s and 1970s. County music legend Roy Clark hosts this emotional trip down three decades of memory lane. Performances from Glenn Campbell, Crystal Gayle, and BJ Thomas who just recently passed away.