Listen Up
---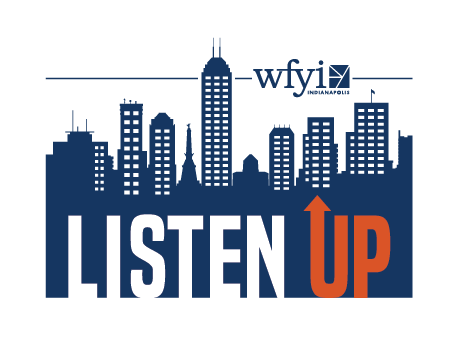 Since 2015 WFYI's speaker series, Listen Up, brings public media personalities to Indianapolis for thought-provoking and inspiring conversation. You're familiar with the reporting of public media's national and international journalists; now spend an evening with them, as they share their perspectives on news and storytelling.
Click on the image below for more information!
2021 SPEAKER SERIES
Terry Gross, host of NPR's Fresh Air, Wednesday, January 13, 7:00 PM EST, Virtual Event
More speakers to come for 2021!
OUR PREVIOUS SPEAKERS, INCLUDE:
Rick Steves, host of Rick Steves Europe
Ira Glass, host of This American Life
NPR Podcast Throughline, hosts Rund Abdelfatah & Ramtin Arablouei
Jad Abumrad, host of Radiolab
Sarah Koenig, host of Serial podcast
Sam Sanders, host of NPR's It's Been a Minute
Kelly McEvers, host of NPR's Embedded podcast
Andrew Luck, former Indianapolis Colts Quaterback and host of the Andrew Luck Book Club
John Green, #1 New York Times best-selling author of Looking for Alaska, Turtles All The Way Down, The Fault in Our Stars, Paper Towns, and An Abundance of Katherines
David Greene, co-host of Morning Edition on NPR
Judy Woodruff, anchor and managing editor of PBS NewsHour
Cokie Roberts, a commentator for NPR
Guy Raz, host, co-creator, and editorial director of three NPR programs, including TED Radio Hour and How I Built This
Marsha Bemko, executive producer of Antiques Roadshow on PBS
---
To learn more about Listen Up or become a sponsor, please contact WFYI Events Manager
Taylor Leonard at tleonard@wfyi.org