When Indiana policymakers set out to overhaul high school diplomas five years ago, their aim was simple: Ensure graduates are ready for the next step — whether that's college or a job with decent pay.
High schoolers have a lot of ways to prove they're prepared. Students can take rigorous classes and get an honors diploma. They can earn scores on admission tests like the SAT that show they are ready for college. Or they can train in fields like welding or health care.
Yet a military enlistment exam called the ASVAB Career Exploration Program has quietly become one of the most popular options. WFYI obtained state data that shows nearly 20 percent of all graduates relied on the test in 2021, the latest available year.
At the same time, only a tiny fraction of students who take the test intend to enlist in the military, according to the state test administrator's analysis of data from this school year.
Now, the exam is under fire from critics who say it's become a loophole in state graduation rules. They say scores on the exam don't help students go to college or find jobs in other fields.
"My whole goal is to make sure kids are prepared for life and that we're not using something that is not the appropriate tool for kids just to get them out the door," said Rep. Bob Behning (R-Indianapolis), who chairs the House Education Committee.
Students should only use the military test to satisfy graduation requirements if they plan to enlist, Behning said.
"I want to make sure that these pathways have value," said Behning, who is leading a legislative push to discourage students from relying on the test. He authored House Bill 1635, which is under review in the Senate Education and Career Development Committee.
Some educators argue, however, that making it harder to use the ASVAB to graduate could discourage schools from administering a test that offers valuable information about students' strengths. And it could prevent some high schoolers from earning diplomas.
"It would break my heart if this went away as an option for the students who really, really needed it," said Julie Hill, a high school counselor at an Indiana charter school.
Checking off boxes
Indiana high schoolers not only need to take and pass classes to get a diploma, they also need to meet state expectations. The requirements, which were approved about five years ago, are called graduation pathways. Schools could opt in to the rules beginning with the graduating class of 2018, and students who graduate this year are required to use the pathways.
Many educators opposed the graduation pathways system, which can be complicated for students and counselors. But it was backed by businesses who said they struggled to find enough qualified workers. Today, industry leaders and policymakers continue to struggle with similar issues, such as more than 200,000 open jobs and a fast-paced decline in college enrollment.
After the rules were established, some high schools responded with a focus on career training, which can be used as a graduation qualification. At Bluffton High School in Northeast Indiana, almost 40 percent of 2021 graduates qualified for diplomas by focusing on a career field. None used the military exam.
Principal Steve Baker said that's by design. He believes multicourse pathways, like academic honors or career training, are better for most students than a single exam.
The rural high school offers multiple classes in fields such as health care, teaching and welding. This allows students to pick a track and learn enough about a particular career to get a job after high school. Students use those focus areas to fulfill graduation requirements.
"I want to make the pathways applicable for our students and make it a connection for them," Baker said. "I don't want to just check off the box."
Yet people who support keeping the ASVAB as a graduation pathway say that it's an important option for students who encounter unexpected hurdles.
Hill, the counselor, said students who attend schools with limited career training may rely on their ASVAB scores to graduate.
"Some of the box checking is really limiting to students," said Hill, who works at James and Rosemary Phalen Leadership Academy in Indianapolis. "Until you are one-on-one and sitting with an individual student, and exploring what their future goals and pathways are, you don't always understand that maybe they don't all fit into one of those boxes."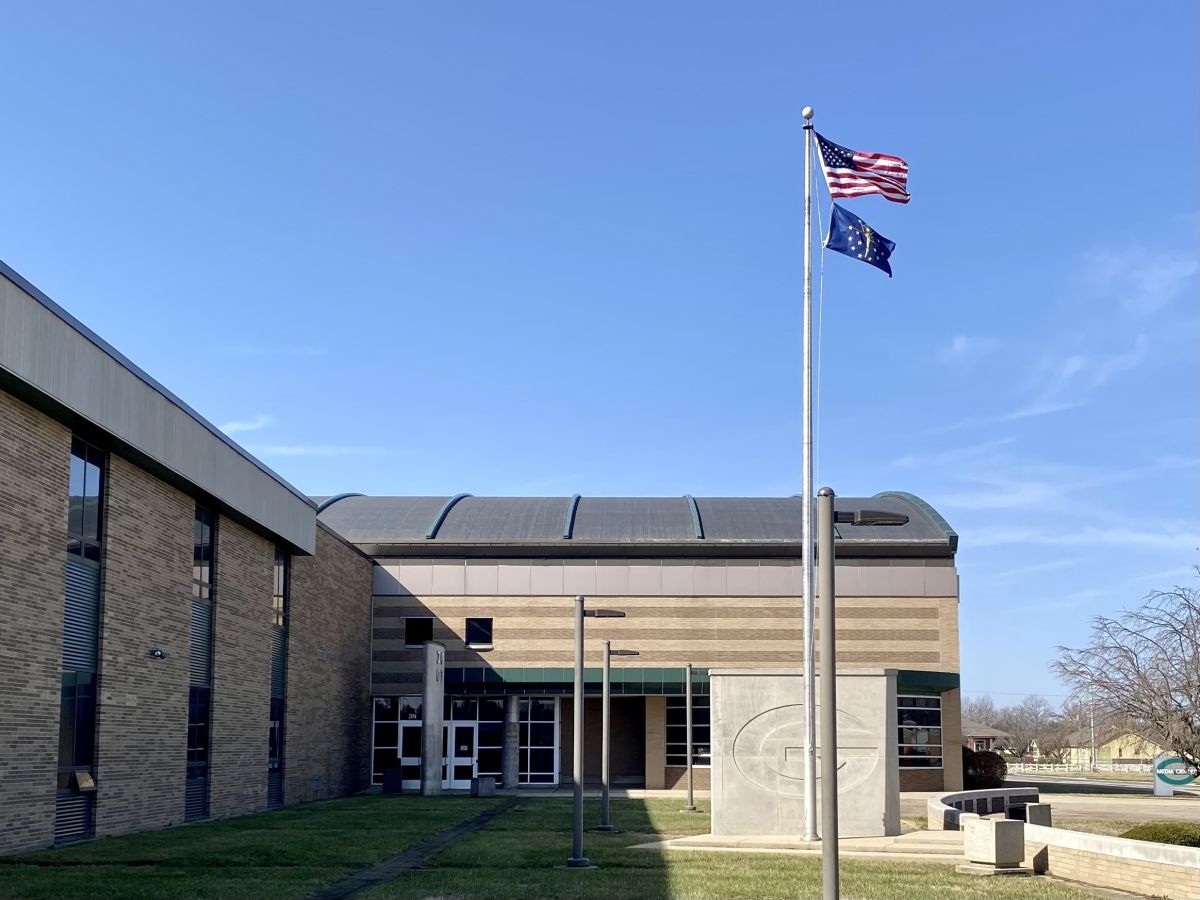 What is the ASVAB?
Ava Griffin doesn't plan to enlist in the military. But at 7:30 a.m. on a recent Wednesday, she went to her suburban Indianapolis high school and took a military test.
"I thought it was really boring," Griffin said. "I was like, why am I doing this?"
Ava is a student at Greenwood High School, where all sophomores take the exam from the U.S. Defense Department. The aptitude test is free, so schools often use it to help students explore careers even if they don't want to join the military. In addition to testing academic skills, it tests technical subjects such as automotive maintenance and mechanical comprehension.
"I heard like things about the mechanic stuff. And like, that was pretty hard. I was kind of expecting that part to be harder, because I didn't know anything about it," Ava said. "But I don't think it was too bad."
More than 75 percent of Greenwood graduates used scores on the exam to qualify for diplomas in 2021, according to the most recent available state data. That's the second-highest rate in the state.
Superintendent Terry Terhune said that's mostly a matter of record keeping. He said many of those students also qualified in other ways, such as SAT scores or career training. Those were not reported to the state because the student's ASVAB already satisfied the requirement. He also said the school has more options for students now than it did in 2021.
Terhune said Greenwood administers the test because it's a valuable tool to help high schoolers decide on careers. After the exams are scored, Ava and her classmates will get information about their strengths.
Greenwood High School gave the military test long before it helped students graduate, Terhune said. The school will keep giving the test even if the state limits its use for diplomas.
"It's not a workaround. We help all kids to do the best they can do to succeed," Terhune said. "Maybe other people aren't using it correctly, but we feel like we are because we're using it to help kids make good decisions."
The ASVAB surged in popularity after the state decided to let students use it to graduate. Nathaniel Grandberry, who runs the ASVAB Career Exploration program in Indiana, said about 13,000 students took the test in 2017-18. Last school year, over 54,000 Indiana students took the military exam.
"That is the highest number in our history," Grandberry said. He said more students now take the test in Indiana than in any other state in the nation.
The future of graduation rules
Although educators and policymakers focus on how graduation pathways encourage career training, the ASVAB has actually proven to be a slightly more popular pathway.
Behning, the lawmaker who is leading the legislative effort to curtail the test, said the prevalence of the military test is a problem. The bill he proposed would limit ASVAB so that only students who later enlist can use it to graduate.
That would be difficult to implement, so Behning has also suggested other strategies.The state could limit the number of students at each school who use ASVAB as a graduation pathway. Or it could raise the score that students must earn to use the test — currently 31 out of 99, the same minimum for Army enlistment.
If the state does not reduce the reliance on ASVAB, it could obscure how many students are prepared for college or jobs — besides the military — when they leave high school.
Students should learn basic math and literacy skills, said Jason Kloth, President and CEO of workforce development nonprofit Ascend Indiana. When lots of students in a school or district are not ready for college or good paying jobs, Kloth wants to know so he can put pressure on the system to improve.
"There should be a shared understanding of what a high school diploma signifies," Kloth said, "both to employers, as well as to parents and families."
View full graduation pathways data for the class of 2021.
Contact WFYI education reporter Dylan Peers McCoy at dmccoy@wfyi.org. Follow on Twitter: @dylanpmccoy.