The entrance to the Plainfield Correctional Facility in Hendricks County, Indiana. (Seth Tackett, WFIU/WTIU)

Ten prisoners in state Department of Correction facilities have now tested positive for COVID-19, along with 20 agency employees, prompting questions to WFIU's City Limits: Coronavirus about how social distancing measures are being implemented in prisons and county jails.
Since the middle of March, inmates entering the Monroe County Jail in Bloomington have been monitored for any signs of sickness.
"We have a men's quarantine and a women's quarantine cell block, so we monitor them, and quarantine them for 14 days," Monroe County Sheriff Brad Swain says.
Swain says jail staff ask new inmates where they've been in the days leading up to their incarceration.

The Monroe County Jail and courthouse annex. (WFIU/WTIU News)

"They ask if you've been out of the country, if you have a high fever, things like that," Swain says.
The Indiana Department of Correction declined our request for an interview to discuss the types of precautions it was taking.
But at a news conference on April 3, IDOC Chief Medical Officer Dr. Kristen Dauss acknowledged corrections staff were stepping up their efforts after the first cases of Covid-19 were reported behind bars.
"We are also encouraging handwashing, soap, cough hygiene, we are providing them with hand sanitizer, deep cleaning the facilities, so I can assure you that we are doing all that we can for those we serve," Dr. Dauss said.
On April 6, IDOC emailed WFIU a link to a March 3 memo titled "Pandemic Preparedness and Response plan."
Some of the recommendations include separating ill offenders, implementing social distancing when a few offenders are ill, and setting up isolation housing units when a substantial number of inmates become ill.
The document does not specify what constitutes a "substantial number."
Prison watchdog group Indiana Prison Advocates is skeptical that these safety measures are being practiced in every correctional facility.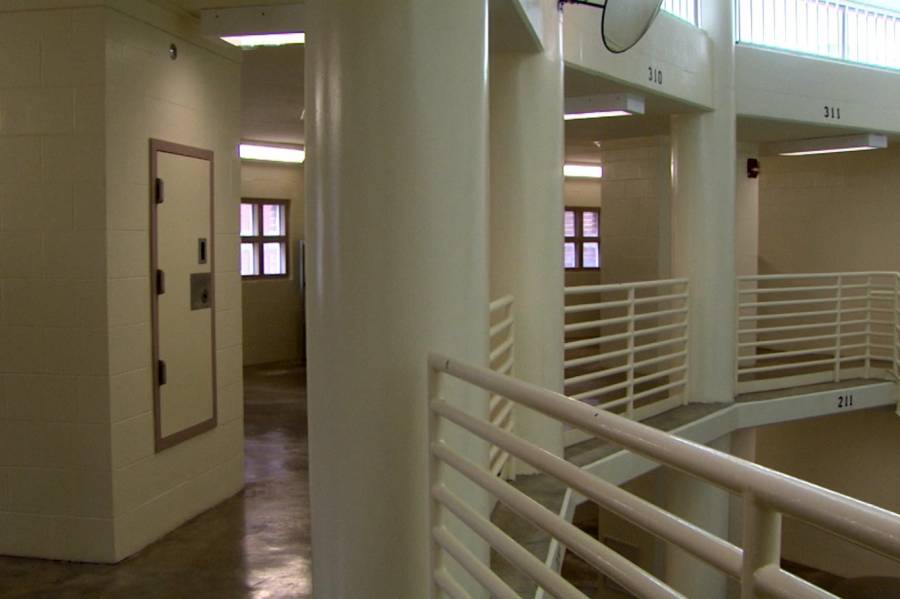 "We're getting reports that there are sick inmates and they're not being tested, they're still free to roam about with other inmates, they're not being quarantined at all," the group's president, Kelly Miller, says.
Miller says the state should test the sickest inmate for COVID-19, which could determine if the whole cell block has the virus.
"We're concerned about the guards as well, catching it and taking it home, spreading it around their communities too," she adds.
In Monroe County, Swain says each jail deputy or staff member has their temperature taken when reporting for work.
"Because the courts aren't in operation, our staffing is low, so we are allowing some to take time off to mitigate," Swain says.
The sheriff says cells and common areas are sanitized whenever inmates leave those areas to take a shower or eat; practices that have been in place since the H1N1 pandemic more than a decade ago.

Co-pays for inmates at the Monroe County Jail are being waived to encourage them to get medical attention if they don't feel well, and every inmate is being assigned a bar of soap and/or hand santizer.
But the sheriff says those precautions only go so far.
"I have concerns that in the future, if this becomes really bad we'll be having to operate a hospital with ventilators here in the jail, simply because there will be no place to take them," Swain says.
Attorney General Curtis Hill released a statement saying he opposes efforts by the American Civil Liberties Union to release inmates from prisons and have them stay at home during the coronavirus pandemic.
The Indiana Supreme Court rejected a request by the ACLU to engage in "emergency rule making" to enable certain inmates to leave jails and go home during the pandemic.
Hill says only the governor's office, not the attorney general, can make that decision, according to the state's Constitution.