FORT WAYNE — Students at Carroll High School announced last week they would be putting on an independent production of the play canceled by the administration earlier this year.
In March, school leaders said the spring play "Marian: The True Tale of Robinhood" would not be moving forward and that a new play would be chosen in its place.
The decision came following a few calls from parents who were concerned about certain aspects of the play – such as a non-binary character and a same-sex couple.
Students started a petition to get the play reinstated, but despite garnering more than five thousand signatures, a new spring play was chosen. But, the students didn't move on so easily.
Meadowe Freeman is a senior at Carroll. She was cast as a guard in "Marian" before the play was pulled.
"I was happy to be doing a story that doesn't always get told," she said. "Like in the past, we haven't been telling stories such as these where we have characters of all types of people included and then when that was canceled it was heartbreaking."
At a school board meeting following the decision, Northwest Allen County Schools Superintendent Wayne Barker cited a concern for students well-being and the potential for outside influence.
"I know there were people who were upset that the play was being considered to be put on, I think there was worry about protests and things like that," he said.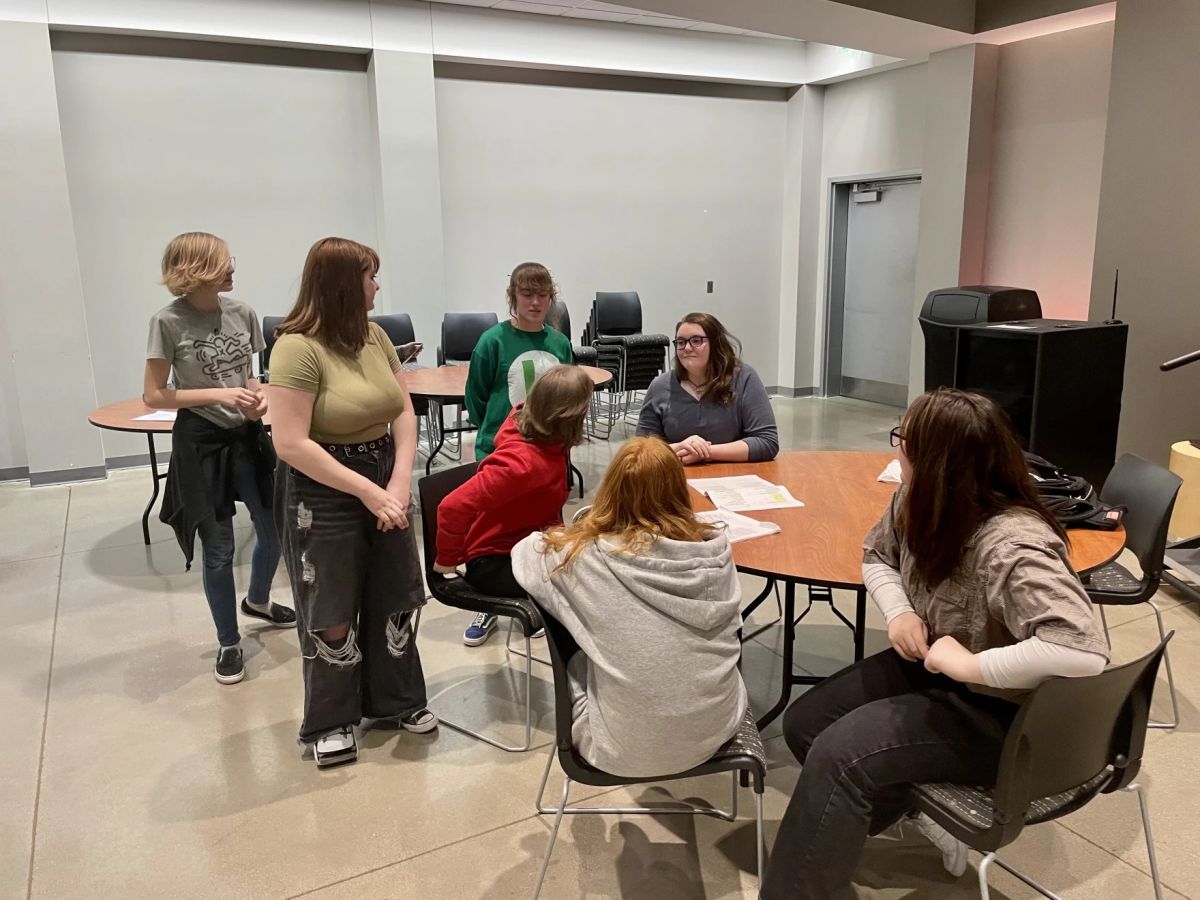 Freeman said, despite the heartbreak, the students weren't sure what their options were.
"Originally when the play was canceled, we weren't necessarily sure what was going to happen next," she said. "I mean, we always talked about 'well, what if we just put it on anyway?' But we weren't really sure about the logistics or what could happen with that."
Not long after, some students connected with Fort Wayne Pride, the organization that puts on Pride events for the LGBTQ community, and began planning to put the play on independently. On Thursday, May 4, students launched a crowdfunding campaign to pay for the play. In the first twelve hours, the campaign had reached $10,000, with a goal of $50,000.
In a video announcing the fundraising campaign, several students explained the importance of putting on "Marian," regardless of a few parents who didn't agree with the LGBTQ characters.
One student, Tristan Wasserman, a senior at Carroll who was vocal in support of continuing to put on the play when it was originally canceled, announced the independent production in the video.
"No matter what the reason, we've decided to put on the canceled play ourselves, along with some supportive adults in the community," Wasserman said. "We've got to fight back against the bullies."
As of Tuesday afternoon, the campaign has reached nearly $75,000 in donations.
Freeman said she had no idea what to expect when they put the campaign up. She knew it was asking for a lot of money and wasn't sure if the community would rally behind them.
"Seeing that people have been so generous and so wanting to help us out, it's heartwarming because I just didn't expect it," Freeman said.
The students have three weeks to rehearse and block the play before they'll perform at Foellinger Theater. They're rehearsing nearly every day of the week, after school and on weekends.
Peyton Stratton is a sophomore who is playing Maid Marian in the play, which also means play Robinhood. In "Marian," the play explores the idea that Marian herself was really Robinhood all along.
Stratton said the crunched time schedule hasn't felt too different from the spring play they had put on at Carroll, 'Puffs, which was performed at the end of April. After "Marian" was canceled, the students had to choose a new play to perform, but it lost them precious rehearsal time.
"With our spring play, we had a week chopped off because we didn't have a play for like a week and a half and so it was really fast and under pressure," Stratton said.
Freeman said she expects the fast pace to be, what she calls, 'type-two fun.'
"So, type-two fun is where in the moment, you're a little stressed out but you're super excited for it, there's a lot happening all at once," she said. "And then when it's finished, you're like 'oh, that was really fun and I really enjoyed that.'"
But, Stratton said the loss of "Marian" helped bring the ensemble together during the school's replacement spring play and it will help make that tight time schedule a little easier.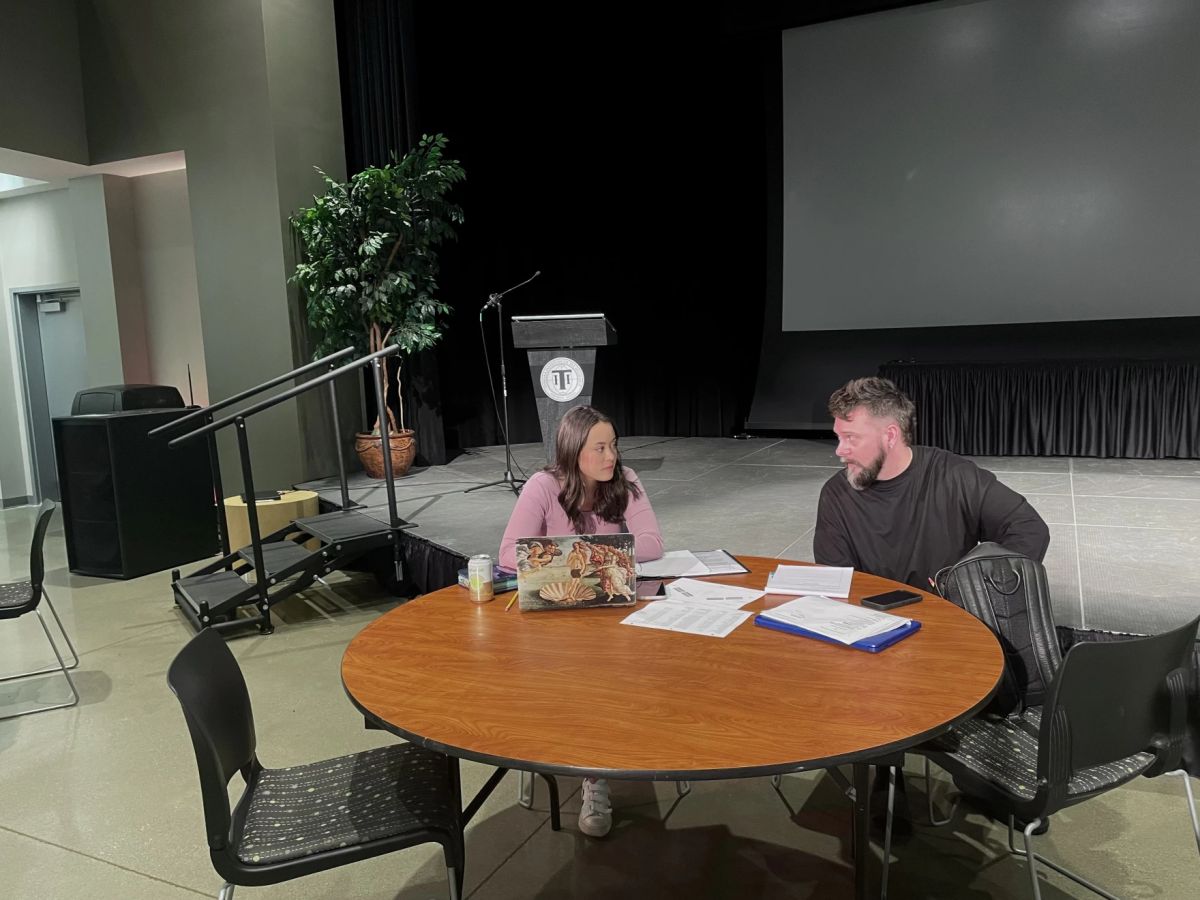 "We all really banded together because of 'Marian' during 'Puffs,'" she said. "And we're all just really close friends that it doesn't really matter where we are, what director or what play, we're just happy to all be there and we're having fun."
Blane Pressler, a Fort Wayne native, has come back from New York to direct "Marian" and help establish a production team. Pressler previously did a production with the drama teacher from Carroll High School.
"And when I heard about this project I was really excited to jump on board," he said.
Before that, Pressler said he had read about the play getting canceled in various media outlets, but had no idea he had a connection to the play. But, being a part of the LGBTQ community, Pressler said he wanted to help his hometown feel a little safer and more inclusive.
"Censorship also brought me here. Just knowing that art is very, very important and representation is really important and both of those being at risk with this made me want to do it," he said.
The money raised from the crowdfunding campaign will go towards renting the venue, designing costumes and sets and providing security, among other things needed to get a play on the ground.
Stratton said the support from the community and seeing the show get to go on has felt very gratifying.
"A few months ago, we thought this was completely hopeless," she said. "And it feels very earned in a way to be like 'wow, we did it and it's happening.'"
The play will run for one performance at 7 p.m. Saturday, May 20 at the Foellinger Outdoor Theater. Tickets are set to go on sale next week.
Ella Abbott is a multimedia reporter for 89.1 WBOI in Fort Wayne.