Marion County Democrats held on to the municipal seats in the 2022 midterm election. The four city contests were Marion County Prosecutor, Clerk, Sheriff and Recorder. The races for Marion County Auditor and Assessor were uncontested.
Here are the results, as of Wednesday, Nov. 10, 11:45 a.m. with all of the Marion County vote centers reporting.
Marion County Prosecutor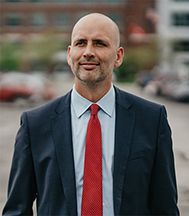 WINNER: Ryan Mears
Marion County voters reelected incumbent Democrat Ryan Mears as the county's lead prosecutor Tuesday.
Republican Cyndi Carrasco conceded the race Tuesday night. Mears got 59 percent of the vote compared to Carrasco' 41 percent.
Mears' tenure as prosecutor includes several criminal justice reforms, such as not charging people for simple possession of marijuana cases and hosting workshops to help individuals get their driver's licenses reinstated. He also pledged to not prosecute pregnant people seeking abortions and the doctors that provide them.
In his acceptance speech he said Marion County is confronted with many issues, and he pushed back on some of his challenger's campaign messages.
"Those are really complex problems, and I'm just really grateful to all the people of Marion County today who didn't give into some of the negative things that were out there," he said. "You know it's easy to demonize someone, but it's hard to come up with solutions. And what Marion County said today is we want solutions."
Carrasco conceded the race Tuesday night after a hard-fought campaign.
"When we decided to run for Marion County Prosecutor, we knew this was an uphill climb," she said in a statement released Tuesday. "The odds were stacked against us running as a Republican in a blue county, but the stakes were too high not to try."
Carrasco, an attorney at Riley Bennett Egloff LLP and a former Indiana Inspector General, had the endorsement of the Indianapolis Fraternal Order of Police.
Mears did not seek the endorsement, citing that the FOP and IMPD should be independent from one another. In a WFYI candidate survey last month he said, "The community has made clear that they want an independent prosecutor who will administer justice fairly and hold everyone accountable, including law enforcement."
On Election Night, Mears said a top priority remains reducing violent crime. He said his team will continue working to build relationships in the community.
"There are far too many people who know what happened, as it relates to violent crime, but won't come forward with that information. And we have to do a better job of building trust," Mears said.
Mears has worked at the Marion County Prosecutor's Office since 2006. He was a deputy prosecutor when he was appointed Marion County prosecutor in 2019, after Terry Curry stepped down due to health problems.
Marion County Clerk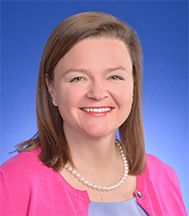 WINNER: Kate Sweeney Bell
In the race for the Marion County Clerk office Democratic candidate Kate Sweeney Bell came out on top, with 62 percent of the vote. Sweeny Bell will take over for current clerk Myla Eldridge, who did not seek re-election.
"It's an honor to be chosen by people of my community to serve their interests and help move our city forward," Sweeney Bell said.
Sweeney Bell was chair of the Marion County Democratic Party and previously served as County Recorder. She was at the center of some controversy in the Marion County Democratic primary earlier this year. Some fellow party members objected to what they called a conflict of interest concerning Sweeney Bell and the nomination of precinct committee members.

Bell beat Republican candidate Andrew Harrison. Harrison held a number of volunteer offices in recent years, including as a member of the City of Southport Public Safety Board and the City of Southport Parks & Recreation Board.
Marion County Sheriff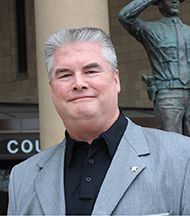 WINNER: Kerry Forestall
Kerry Forestall will continue to serve as Marion County Sheriff. The Democrat defeated Republican challenger Randy Swindle with 64 percent of the vote. Forestall first won the position in 2018, after serving in the sheriff's office for decades.
Forestall said the most pressing issue facing the residents he serves is violent crime.
The Marion County Sheriff manages the Adult Detention Center and its prisoners, secures county governmental facilities and serves criminal warrants.
At a return party on Tuesday night Forestall thanked his supporters. "I want to say that I will continue to work as hard as I have for you at our new location," Forestall said.
The Marion County Sheriff recently moved its operations to the new Community Justice Center in Indianapolis.
Republican candidate Randy Swindle ran against Forestall. Swindle worked for the Marion County Sheriff's office for two decades, before retiring in 2018, and now works for the Indianapolis Metropolitan Police Department.
Marion County Recorder
WINNER: Faith James Kimbrough
Democrat Faith James Kimbrough defeated Republican Barcia Alejos -- 62 percent to 38 percent -- to win the position of Marion County Recorder.
Kimbrough has experience in the Democratic party including work as a precinct committeeman for District 14 and on political campaigns. She also works as a Givings Success Coach, where she helps organizations with financial stability.
Uncontested municipal races in Marion County
Marion County Auditor is Democrat Myla A. Eldrige.
Marion County Assessor is Democrat Joseph P. O'Connor.
This story will be updated.