Indiana House Republicans are advancing a bill that would provide $1 billion in tax cuts. They say the cuts will attract business to the state, but some mayors are worried about the potential impact on their communities and are planning to fight the cuts.
Columbus Mayor Jim Lienhoop (R) says the business personal property tax has been around for decades. It's a tax business owners pay for goods they own and use, such as furniture, computers, or equipment.
"Nobody from California or Germany or Japan, or any, any place that's looking at Columbus, Indiana, has ever said, well, you know, your business personal property taxes too high. I mean, that's just not become part of the conversation," Lienhoop said.
LISTEN to more on: 'Ask The Mayor'
Legislators are considering HB 1002 which would eliminate a significant portion of the tax through state tax credits and other means.
"We can't do without the revenue. I mean, it's built into our budget that we have from year to year, and so if you want to take this away, and that's OK, but, you know, find some way to replace it," he said.
It's a theme Accelerate Indiana Municipalities – or AIM Indiana – is repeating, 'Replace Don't Erase.'
The group says Indiana ranks in the top 10 for business tax climate in most rankings and companies are looking at other items, such as parks, infrastructure, and schools when choosing to relocate.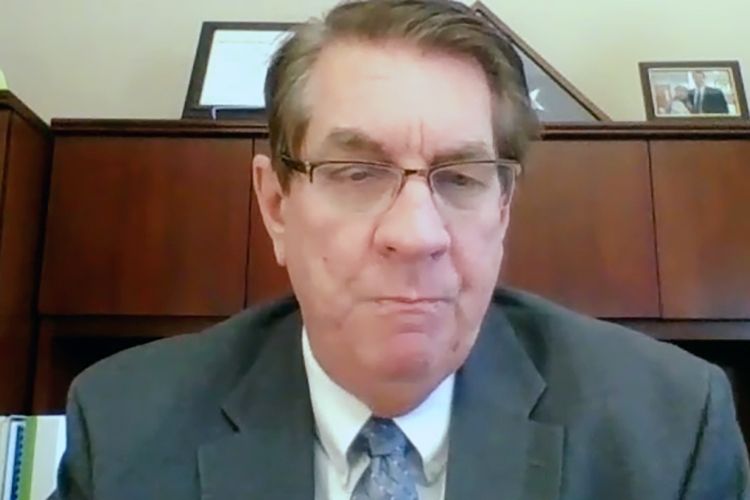 Terre Haute Mayor Duke Bennett (R) said he sat on a summer study committee a few years ago and will be back at the Statehouse this week to keep fighting for replacement revenue.
"We're losing $13 million this year that we can't collect, because of tax caps. OK, we've dealt with that -- we've all found a way to deal with that. If you bring in this piece from a few years ago, it was about a $5 or $6 million hit to the city budget," Bennett said.
He said the city would have to raise fees or cut staff to make up for the cuts.
A House committee cleared the bill Wednesday. It now heads to the House floor.