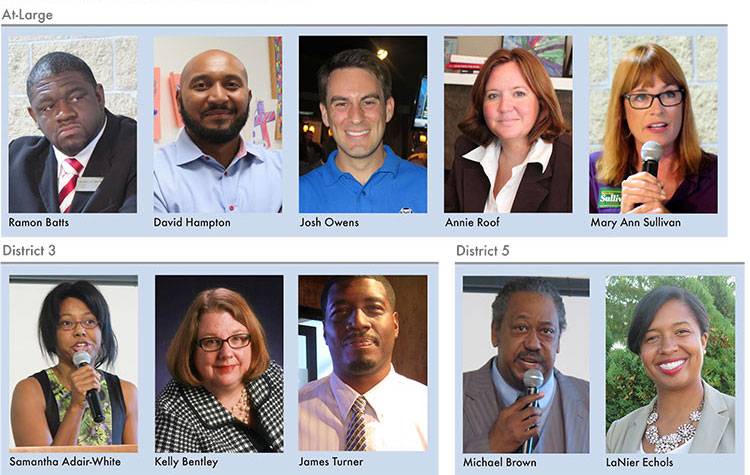 The 10 candidates vying for three seats on the Indianapolis Public Schools board will participate in the Indianapolis Public Library's Conversation About Education series Thursday evening.
The forum, organized in partnership with the library, WFYI and Chalkbeat Indiana, will begin at 5:30 p.m. in Central Library's Clowes Auditorium, 40 E. St. Clair St.
Event is free and open to the public. Chalkbeat Bureau Chief Scott Elliott will moderate the discussion about key issues facing the district and its students; poverty and crime, school choice and charter schools, standardized testing and accountabiliy, and teacher pay and classroom instruction.
The event will also be available as a live webstream on wfyi.org. The audience will be encouraged to share their thoughts and follow along on Facebook and Twitter using the hashtag #AMGRADINDY.
Click here to learn more about the candidates through Chalkbeat's IPS School Board candidate survey. The 10 candidates answered a survey about their positions on issues facing the district and its students.