It's welcome news for many Hoosiers in southern Indiana: the stretch of Interstate 69 near Martinsville is on track to open at the end of December.
Last January, the Indiana Department of Transportation began the final push in its I-69 Finish Line project – converting State Road 37 north of Martinsville into an interstate highway that will eventually connect with I-465 in Indianapolis.
To do so, INDOT closed a five-mile stretch of SR 37 in Martinsville and diverted traffic through the city. It saved INDOT an extra year of construction, but it was a headache for Mayor Kenny Costin.
"There are days you're banging your head against the wall thinking, 'Goodness, when's this going to be done? This has been a pain.' But when you look the entire whole picture, it has been good for the city."
The last year of construction has had a major impact on Martinsville. Residents and commuters have dealt with traffic backups as commuters took the detour through the city to or from SR 39.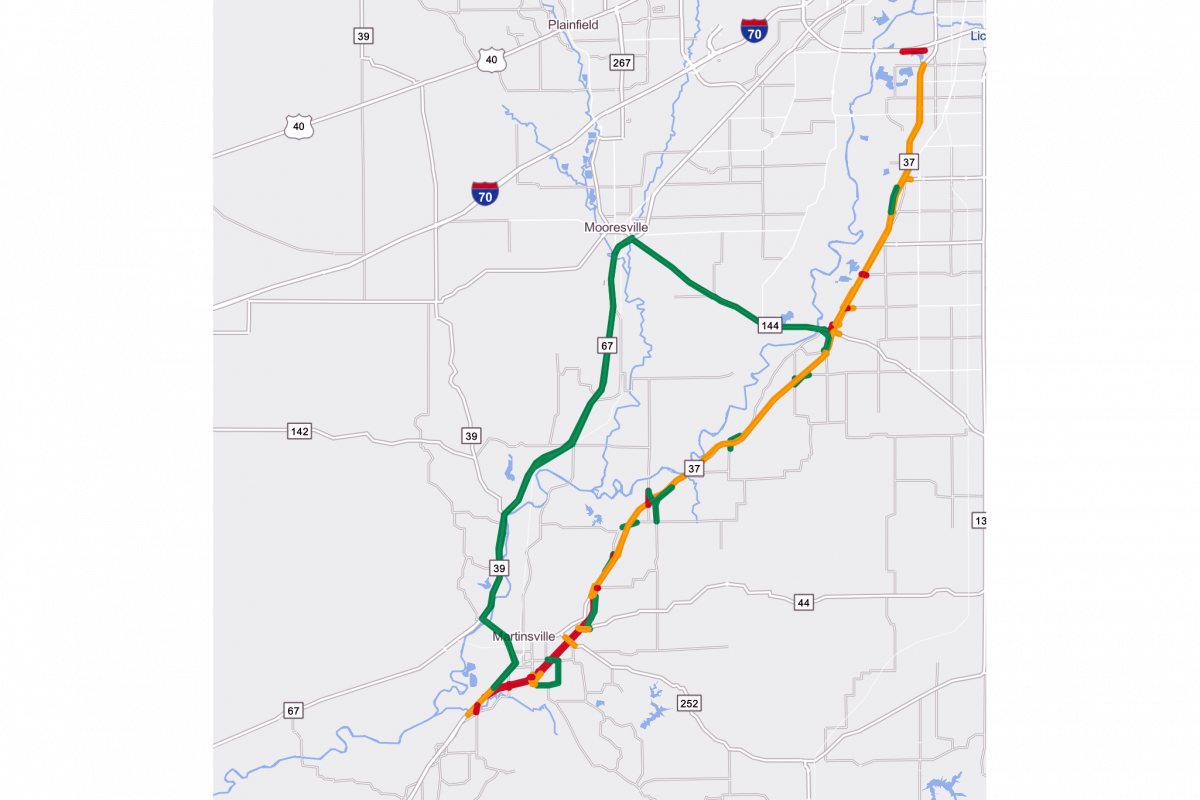 IU gamedays and semitrucks caused the biggest headaches. Costin offered his help earlier this week to a truck driver who got turned around looking for I-69.
"I said, if you get that rig downtown, you're gonna tear down our lights and you're gonna cause all kinds of trouble. So just please just follow me. And let me get you out of town."
Impatient drivers discovered they could get past the closure back onto 37 (or south onto 69) if they went through Martinsville's downtown.
Costin can't remember a time the town square was busier. Businesses there are loving it.
"They said they thought they might be done at the end of November. I said, 'Well, I hope not. Christmas is our time,'" John Badger, owner of the Martinsville Candy Kitchen, said. "I wanted to keep the people coming through Martinsville."
The Candy Kitchen's specialty is its handmade candy canes – they've been making them the same way for over a century – so the holidays are unsurprisingly Badger's busiest time. This season brought a wave of first-time customers from all over the state.
The same is true at The Sterling Butterfly, on the other side of the town square.
"Just this last week, I had people from Franklin, from Bedford, from Zionsville: 'We drove through here on our way to Bloomington last week, but this week we came back just to shop,'" said owner Pam Hurst.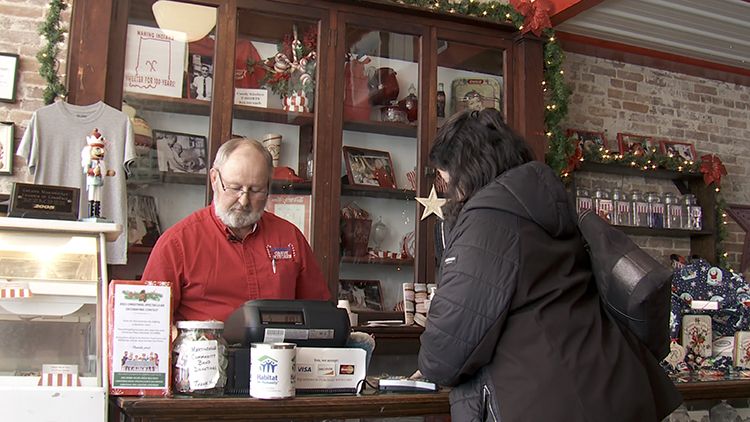 Not every business in town has benefitted, though. Lack of traffic on 37 has meant a lack of foot traffic for businesses located past the closure.
INDOT says the Martinsville portion of I-69 will be open by January 1. But that doesn't mean it'll be finished. There'll still be some restrictions through summer as crews finish detail work, according to southeast region spokesperson Natalie Garrett.
"Some lane closures (are) possible as we complete, you know, possibly final striping, adjustments to cable barrier guardrails, things like that," Garrett said.
There aren't plans for another full closure on 37, but rolling construction north of SR 144 will continue.

The goal is to have I-69 completed by 2024, finally completing a 75-year effort to connect Evansville to the state capital.
Costin feels the last year's exposure and the future completion of the highway will set Martinsville up for growth as bedroom city not too far from Bloomington or Indianapolis.
For now, he's happy the road will be open in time for the city's bicentennial celebration.