If you've ever tried to make a call at a busy sporting event, you know how jammed up the cell phone network can get. Now, imagine having that problem if you're a first responder, trying to get in contact during an emergency.
A nationwide cellular network aims to solve that problem.
One tragic event in particular led responders to realize they needed better communication tools.
Responders lacked communication during 9/11 events
Terrorist attacks on 9/11 required assistance from thousands of emergency responders, and one thing became abundantly clear: they couldn't really communicate well.
David Vice, executive director of the state's integrated public safety commission, says the events brought awareness to that problem.
"The 9/11 commission report came out and said public safety needs expanded bandwidth and their own bandwidth, so that was the push to get there," Vice says.
Over the years, government officials worked to improve radio systems for first responders, and FirstNet launched in 2012. The 25-year project gives local agencies priority on an AT&T cellular network.
All 50 states opted in to the deal with AT&T.
"Opt out meant that if we did not accept the state plan, the state of Indiana had to come up with its own plan, and not only address the technology that would be needed and build it out across the state, but also accept all the financial responsibilities that went with it too," Vice says.
First City In Indiana Joins New Public Safety Network
The city of Noblesville is the first city in Indiana to join the FirstNet network. Fire Chief Greg Wyant says the goal is to enhance communication between emergency personnel.
"It's almost like a separate cellular system," Wyant says. "And we get priority, so it will drop the public before it drops us."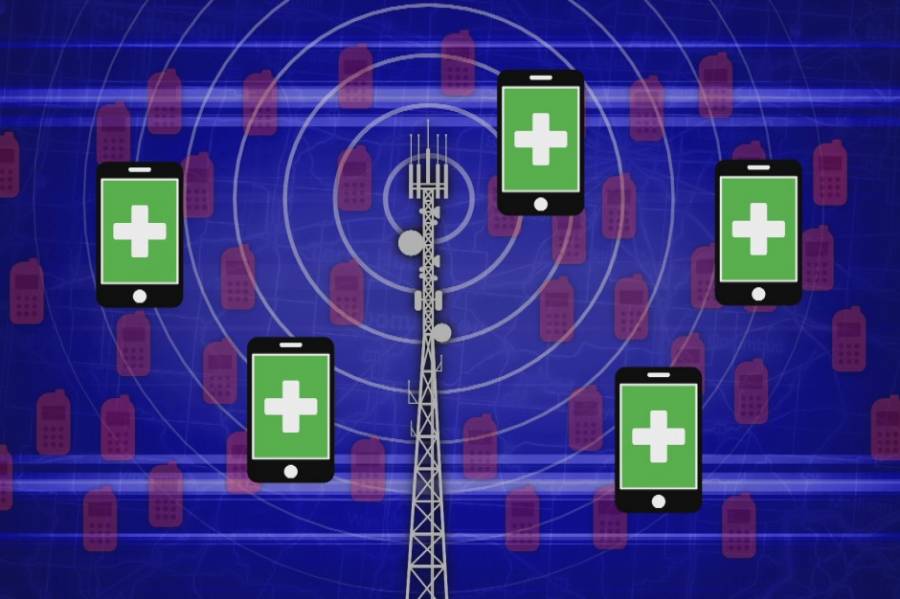 A network can only hold so many concurrent users, and emergency responders are fighting for space on it as well. (Photo: Scott Carmichael)
The more people using a cell tower in a particular area, the more congested it gets. And it can only handle so many concurrent users. Emergency responders are fighting for space on the network as well. FirstNet assures they always have space, meaning they have priority over public users.
Wyant says it made sense for Noblesville to jump on board for a few reasons
"We're already using AT&T products across the board of the city," he says. "There was no reason to wait. They're ready for us to sign on, let's do it."
But the Noblesville, Hamilton County area also draws significant crowds regularly. There's Conner Prairie, a popular outdoor museum, and the Ruoff Music Center. Thousands of music lovers crowd into the venue every summer. Police Chief Kevin Jowitt says that can cause capacity issues even if it's not an emergency situation.
"Concert goers will frequently stream live from a concert," Jowitt says. "That takes up a lot of bandwidth with a lot of people doing that, so it really decreases the capability of other people being able to get on that network and use it."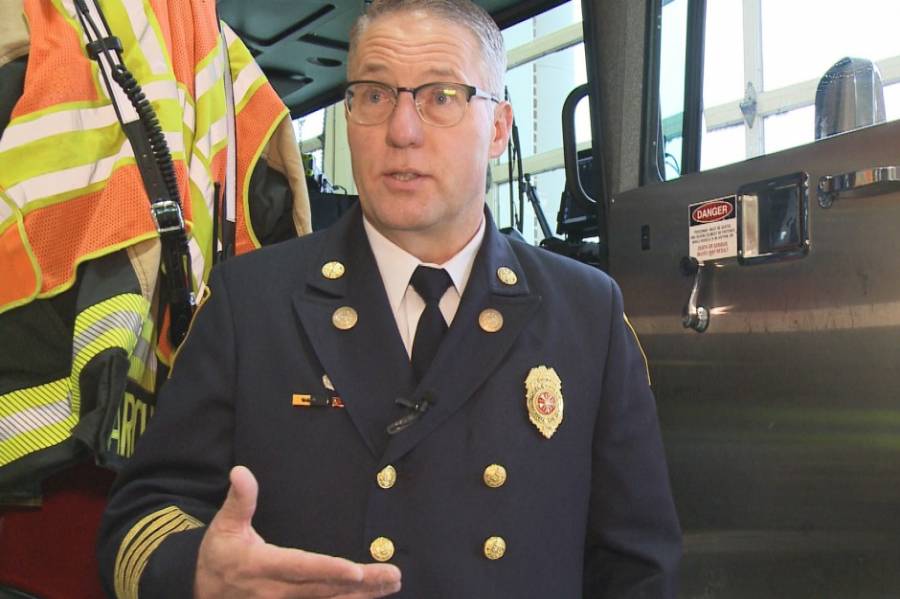 Fire Chief Greg Wyant says the goal is to enhance communication between emergency personnel. (Photo: Lindsay Wright/WFIU)
According to AT&T officials, the company is investing around $40 billion to add new cell towers across the country. Rate costs for local agencies should stay about the same if they already use a cell plan. Noblesville Mayor John Ditslear says the new plan won't require any additional funding for the city.
"There are no additional tax dollars going in to get this additional benefit, our rates with AT&T are what they were, but we were just fortunate enough to get this added benefit and would hope others would follow," Ditslear says.
Only a handful of cities around the country are participating in the network so far.
Vice say it's going to take time for some agencies to transition. He says communications equipment can be a pricey venture and for some it may not be the priority right now.
"There's a number of agencies that don't pay for cell phones now for their public safety people," Vice says. "If they're not doing it now, they're probably not going to jump on to this right away until they can figure out a mechanism to pay for those opportunities."
Jowitt says agencies need to get on board for the project to truly succeed.
"If we have people that aren't participating in this system, we lack interoperability, so this has been a process it's like anything else in government or public safety," Jowitt says. "We're getting far along in the beginning of the process, but we're still in the beginning."