The Indiana Department of Environmental Management issued Air Quality Action Days for Thursday and Friday this week because of high ground-level ozone.
But some wonder — what does this all mean? We asked Philip Stevens, a professor in Indiana University's School of Public and Environmental Affairs.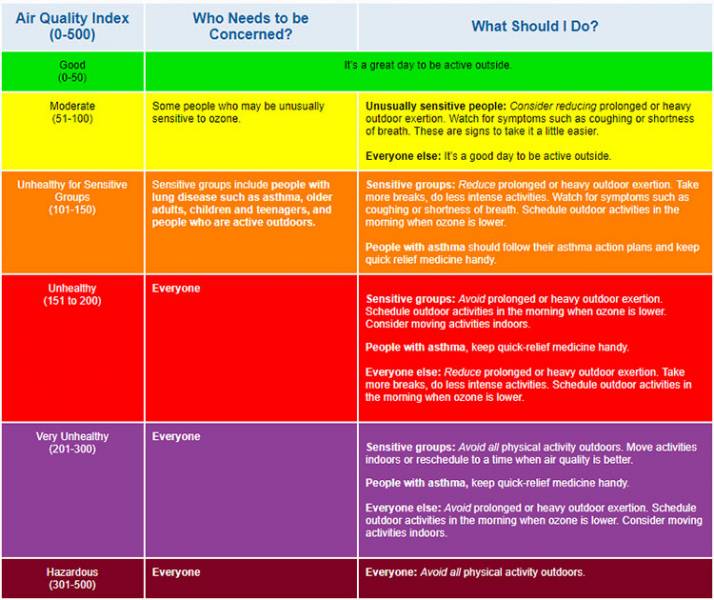 What is ground-level ozone and how can IDEM predict it?
It's ozone that forms on the ground (where it's harmful to us) instead of in the stratosphere (where it's helpful). To get ground-level ozone, you need a lot of pollution (like from cars and industrial plants) and the right weather conditions.
"On days where you have lots of sunlight, very stable air where the emissions then don't get dispersed by wind, the sunlight can then basically cook the air and create ozone," Stevens says.
By looking at the weather forecast and how much people are traveling by car, the Indiana Department of Environmental Management can often predict when we're going to have more ozone.
What does it mean if there's an Air Quality Action Day?
It means that there's enough ozone at ground level to be harmful. High ozone could cause breathing difficulties, coughing, and lung damage. It can also aggravate lung conditions like asthma and some heart conditions.
How often do high ozone days happen?
Stevens says Bloomington usually only has a few days a year where we have high ozone, but urban areas like Indianapolis usually have more. That could increase across the board as the Earth's temperatures rise.
What should I do on an Air Quality Action Day?
To answer this one, it's best to look at the federal government's Air Quality Guide for Ozone. It's color-coded based on how much ozone is at ground-level. For Indiana on Thursday and Friday, the air quality was in the orange zone.
That means sensitive groups — kids, seniors, people with asthma and other lung conditions, people with heart issues, those who work or do heavy exercise outside — should take precautions. For those groups, Stevens suggests staying inside on orange days or trying not to overexert yourself when outside.
Most importantly, Stevens says everyone should try to decrease emissions in the air. Here are some of IDEM's suggestions on how to do that:
Walk, bike, carpool or use public transportation
Avoid using the drive-through and combine errands into one trip
Avoid refueling your vehicle or using gasoline-powered lawn equipment until after 7 p.m.
Turn off your engine when idling for more than 30 seconds
Conserve energy by turning off lights or setting the air conditioner to 75 degrees or above