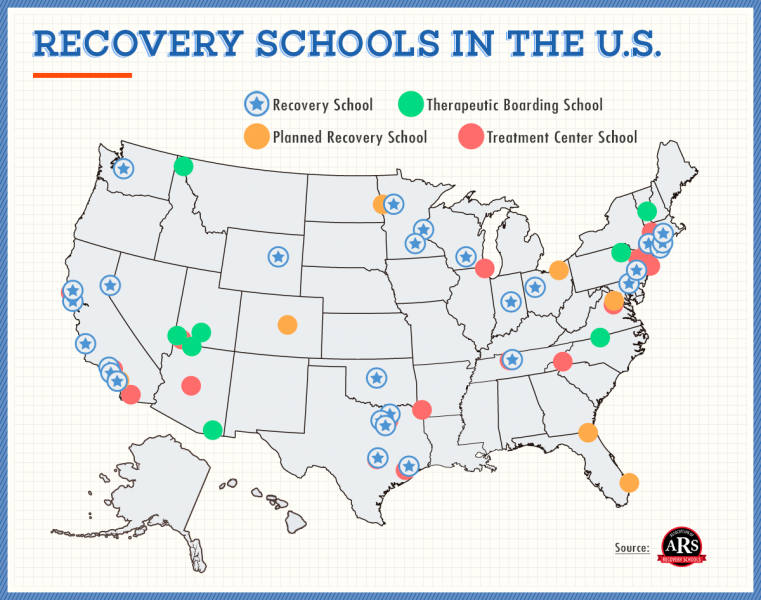 According to a new report, students in recovery at a recovery school are less likely to relapse than teens in other substance abuse programs. Indiana is home to one of the 34 recovery schools in the U.S. (Recovery.org)

Graduates from high schools designed for people in recovery from addiction are more than twice as likely to remain sober, compared to students in normal intervention programs.
Students who attend such recovery schools have a relapse rate of 30 percent within six months, according to a new report. After typical treatment, like 30-day rehabs and outpatient programs, attendees have a relapse rate of 70 percent.
Hope Academy in Indianapolis is one of 34 recovery high schools in the U.S. There are at least eight more being planned throughout the country.
"One ironclad requirement for entry into a recovery school is that students must express a strong desire to kick their habits," the report authors write. "This no-nonsense approach is working; students who enter these schools are surrounded by like-minded individuals who wish to conquer their addictions and reap a better future."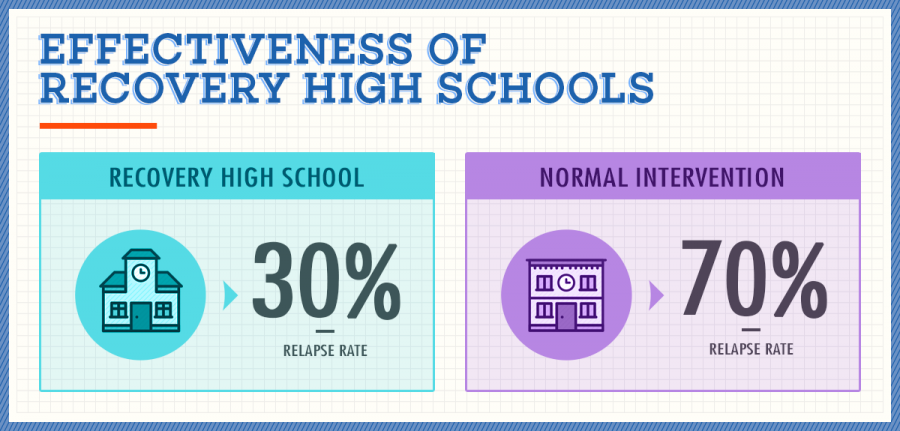 (Recovery.org)

It's hard to make an even comparison between recovery high schools and other programs, due to such key differences.
Students must already be sober, and committed to maintaining sobriety, before entering a recovery high school. Students typically continue to to live at home. Treatment and support are intertwined with a high school curriculum.
Like any high school, at its core a recovery school is focused on academics. Students must pass their class, in order to graduate. When they do, their diploma often comes from their home school district.
"The curricula fuse traditional classes with electives geared toward personal growth and development, which better prepare students for life after school," report authors write.
Recovery schools have bumped up against challenges. Throughout the country, states vary in how easy it is to establish and maintain a recovery school.
A leading recovery school researcher tweeted last year that there are four reasons recovery high schools close: transportation, stigma, awareness and funding.
Recovery.org has compiled a list of how friendly each of the 50 states are for recovery schools. Indiana falls behind most states, coming in at number 24.