The Educators' Village in Indianapolis is marketed as affordable teacher housing, and crews broke ground in November last year.
But the Educators' Village has an income cap, and some teacher salaries at Indianapolis Public Schools put them just outside of that range.
Sabbath McKiernan-Allen teaches at Thomas Gregg Elementary school on the near east side of Indianapolis. She's been at the school for a few years, all the while sharing a house with roommates. When she heard about the Educators' Village, formerly known as the Teachers' Village, she started to consider buying a house.
READ MORE: Teacher Housing Tackles Turnover, Neighborhood Revitalization
It met all of her criteria: somewhere close to work, somewhere walkable. Most importantly, somewhere she could afford.
"But price definitely dictated it," McKiernan-Allen says.
The set of houses in the Educators' Village fall under affordable housing guidelines, meaning the area's median income limits who can buy them.
When McKiernan-Allen inquired about the homes she was surprised – her salary meant she didn't qualify for the home in her budget, because she made too much money.
"So I got a call that said the house would be like $170,000 to $180,000, and that's just way out my price range," McKiernan-Allen says.
With her realtor's help, McKiernan-Allen resumed her search. She ended up in the Irvington neighborhood, about three miles from the Educator's Village. Her new house cost about $10,000 less than the village home she initially wanted to buy.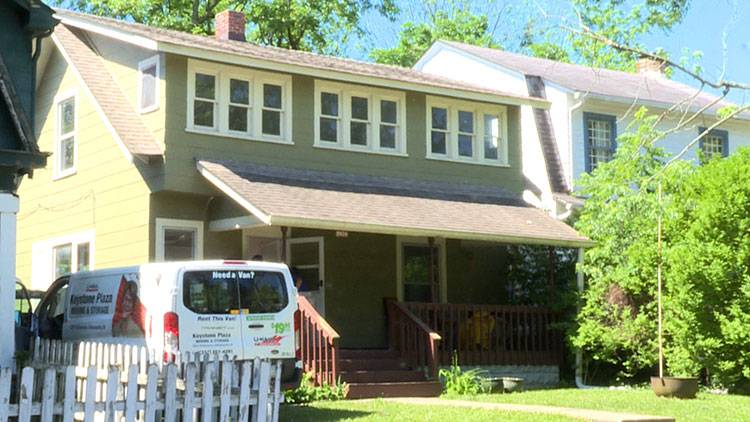 A group called Near East Area Renewal, or NEAR, leads the village project, but the income caps are out of their control. The federal Department of Housing and Urban Development sets those limits.
Executive director John Franklin Hay says it was frustrating because his hands were tied. But then just last month, HUD coincidentally re-evaluated the area's median income, shifting the income caps to include IPS salaries.
"We've reached back out to [IPS teachers] to let them know that they income qualify, or potentially income qualify at $43,000 if that's where they are," Hay says.
But challenges go beyond income requirements.
"We've had no one, none of the organizations, none of the charter schools and not IPS, no one has offered teachers an incentive to purchase these homes at this point," Hay says. "I'm a little disappointed in that."
The slow start could be attributed to bad timing. IPS closed a few high schools earlier this year, and has a crucial school funding measure up for consideration in November. Right now the district faces a multi-million dollar budget deficit.
Another hurdle the project faces comes with mortgage lenders. Hay says some have approved mortgages for interested buyers that amount to less than the actual cost of the house, due to high debt-to-income ratios.
But overall, Hay says outreach has garnered plenty of interest in the village. One charter school teacher recently bought a house, and two others are going through the process.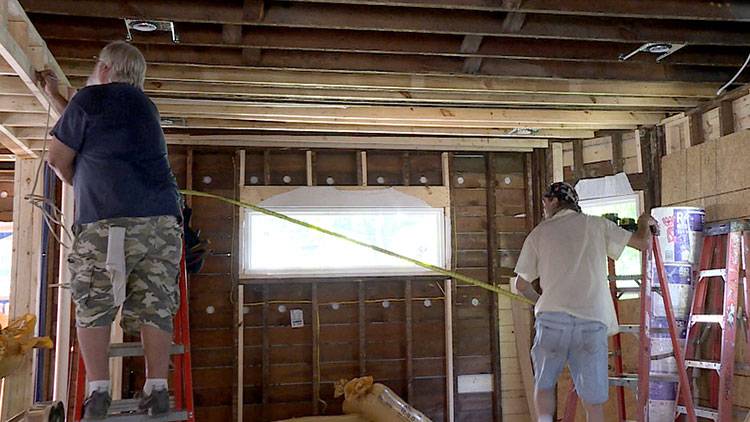 An open house last week attracted a crowd of other potential buyers too – to look at finished houses, and some still in the works – but not all of them were the target audience.
"All of these houses are available to anyone who income qualifies," Hay says.
Hay says major goals for the project include bringing life back into the neighborhood, and to use the village as part of a retention strategy for schools in the area.
But when it comes to the buzz in her school, teacher McKiernan-Allen isn't sure when it might catch on. She thinks some prospective buyers lost interest because of the early income caps.
"I want educators to live there. But I haven't heard a single educator that has looked at it," McKiernan-Allen says.