This article was co-published by Chalkbeat Indiana and WFYI as part of a collaboration ahead of the 2022 school board elections.
Three of seven board seats are up for election in Metropolitan School District of Warren Township on the eastside of Marion County. Last year around 11,600 students were enrolled in the district's 15 schools.
This year Warren had the lowest rate of students who passed both the math and English sections of the ILEARN exam for all county school districts. Just 8 percent of students were proficient in both subjects — a 14 percentage point decrease from before the pandemic in 2019.
The district budgeted more than $22 million to address student instruction in wake of the pandemic. That's about half the total federal funds the district received for pandemic related relief. Warren is using some of the one-time funds to pay for interventionists to help students overcome reading and math challenges. So far, the district has been reimbursed for spending around $11 million for instruction costs, according to the state.
Students at Warren are about 55 percent Black, 19 percent White and 17 percent Hispanic. Nearly 63 percent of students are in families whose income qualifies them for free or reduced meals.
This election
This November three of the candidates are incumbents and one is a challenger. The board's seven members are all elected at-large and serve overlapping terms of four years each.
Who votes and how to vote
All voters who live in the school district boundary can vote for all the at-large candidates. The top three vote-getters will be elected to the school board.
Voter registration ends on Oct. 11. Marion County residents can register to vote at indianavoters.in.gov.
Early voting begins on Oct. 12 at the Indianapolis City-County Building at 200 E. Market St. Additional early voting sites, including one in Pike Township at the Indianapolis Public Library's Pike Library Branch, open on Oct. 29 and can be found online at vote.indy.gov/early-voting/.
On Election Day on Nov. 8, Marion County residents can vote at any of the county's voting centers, which can be found at vote.indy.gov/.

Meet the candidates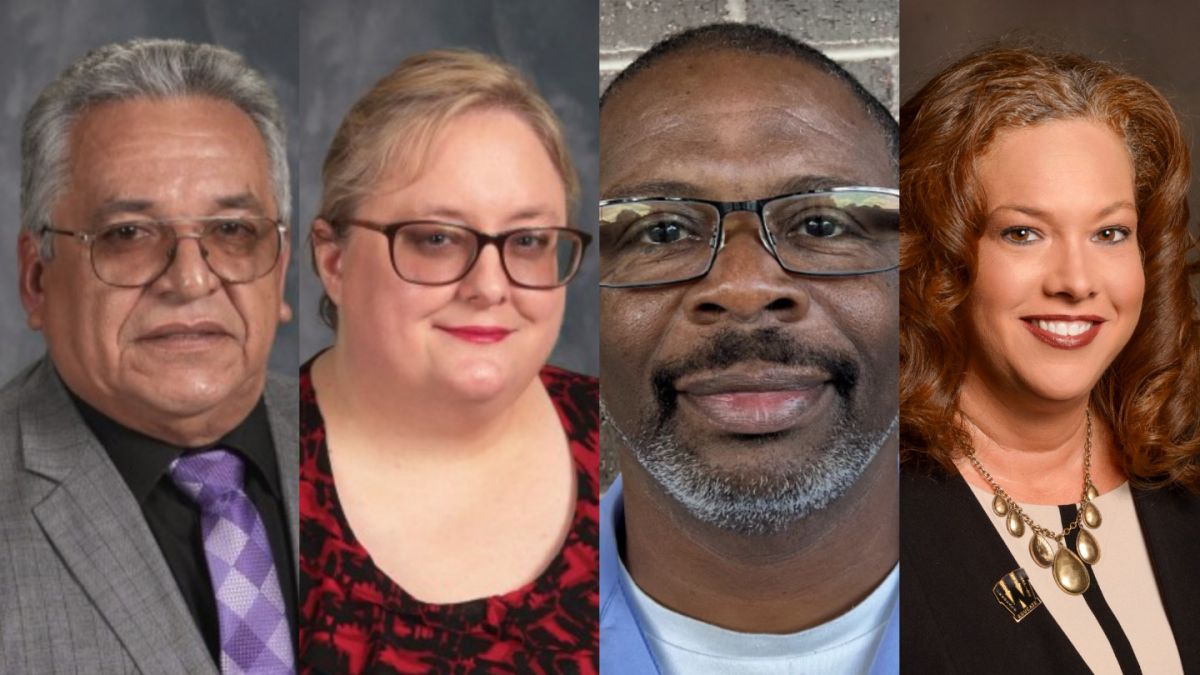 Terri L. Amos, at-large seat
Amos is running for her third term on the Warren Township School Board. She is a teacher and her children attend district schools. Amos wants to address state and federal funding policies that create challenges for the district, such as staffing shortages and inequitable opportunity access among students. Amos is a member of the Indiana School Board Association.
Rachel Burke, at-large seat
Burke is an incumbent and has served two non-consecutive terms on the board. She is president of the Indiana Parent Teacher Association. Burke's three children have graduated from or are attending Warren schools. She wants to prioritize educational equity in terms of meeting the needs of all students, particularly those who have fallen behind during the pandemic.
Kevin Humphrey, at-large seat
Humphrey is the only non-incumbent running for a board seat. He works as a postal carrier and has experience teaching. He coaches youth football and has put three children through Warren Township schools. He plans on prioritizing education quality and student safety.
Dennis Orellana, at-large seat
Orellana has been on the board for one year. He said it is important to focus on connecting with Latinx parents and students to understand their needs and support them in their language. His goal is to prioritize student safety and education.
Contact WFYI economic equity reporter Sydney Dauphinais at sdauphinais@wfyi.org. Follow on Twitter: @syddauphinais.