Inflation and challenges with the global supply chain are pushing the price of just about everything higher.
For farmers the situation is even more complicated. The cost of equipment has surged, yet demand remains sky high.
So why are farmers paying so much for equipment?
The reason can be traced back to the US tax code, which allows farmers to deduct a proportion of income when they incur expenses for equipment purchases.
That isn't good news for Brock Keesler this year.
"Starting out, I don't have the capital the big boys have," he said. "I don't have the access to banks. Banks won't hardly lend me any money on used equipment," Keesler said.
Today, he's at an auction in Monrovia looking for a new combine and head unit for harvesting next year's crop. There are about a half dozen machines he has his eye on.
For new farmers, he said "it is pretty much a cash and carry basis. It very much limits your growth."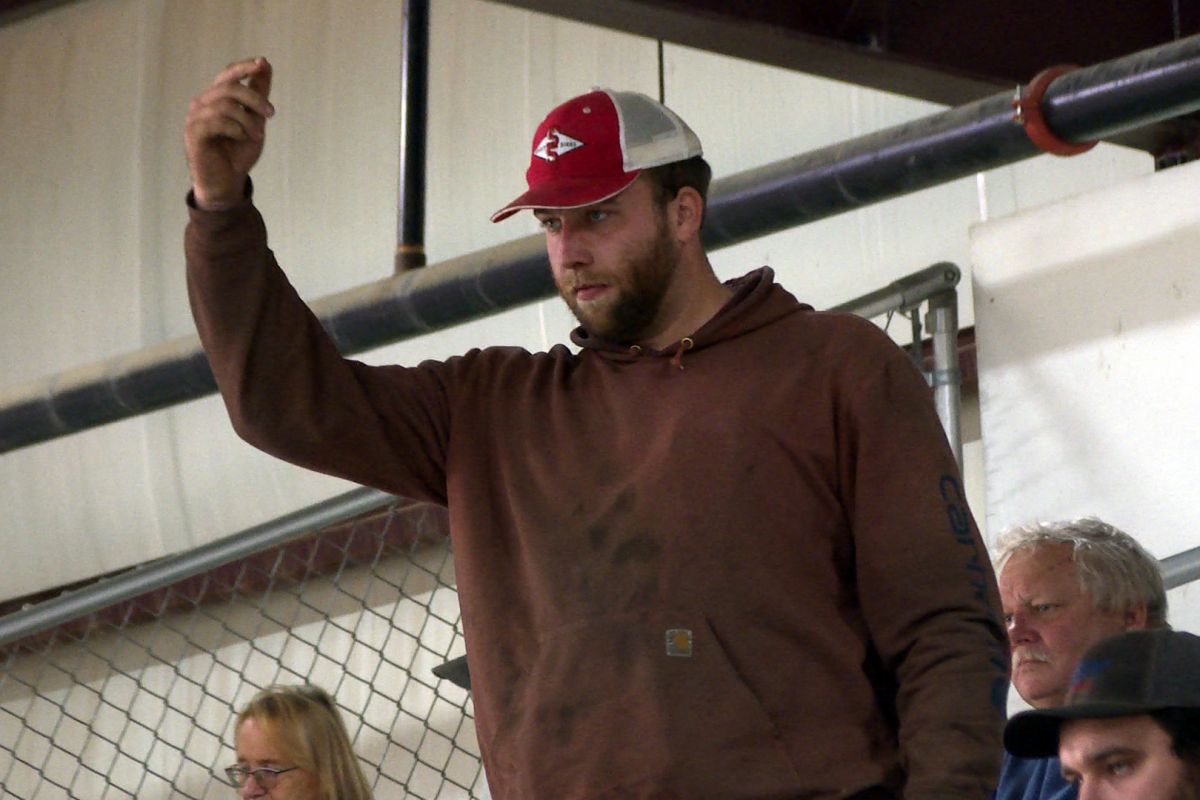 Even if he could access the credit, Keesler would likely have a hard time finding anything new before next spring.
Dylan McClure is a parts and sales representative at Stone's Farm Service in Greensburg. Many of the tractors on his lot are already sold waiting for final parts that haven't shipped yet.
That includes the largest one here and one of the largest in Kubota's fleet, a 150-horsepower model that's been sitting here for weeks waiting for a set of dual tires.
"It's not Kubota's fault, but you know you can select when you'd like it delivered and a lot of those models are coming up June 2023, February 2023," McClure said.
Short-term gain pushing some farmers to roll dice in 2022
He and other dealers say problems acquiring steel and computer chips for larger models make it even harder to provide the type of service they're accustomed to.
While these types of supply chain challenges affect everything from your morning cup of coffee to your car, the situation is unique for farmers.
Many purchased this year's seed, fertilizer, and other inputs well before inflation impacted prices. That paired with a strong harvest this fall means many farmers are sitting on larger than normal profits.
Buyers and experts alike say the price of used equipment at auction is up to 30 percent higher.
"Farmers have disposable income, so they have money to spend it on and the tax laws really, really favor purchasing equipment," Gary Schnitkey, a professor of farm management at the University of Illinois said. "Manufacturers are having difficulty keeping up with the demand."
Schnitkey says the price of new equipment rarely decreases. An analysis he compiled in October revealed the costs of planters had increased nearly 17 percent. The price of tractors, combines and plows had also increased.
"Part of that is supply problems with the same the chip manufacturing [and] chip shortages that we saw," Schnitkey said. "There's those issues and then there's just labor issues, which is impacting everybody.
Keesler bid on multiple pieces of equipment, but ultimately the prices were beyond his budget.
"A year ago, it was probably 30 percent less than it is now," he said. "But just due to the farming economy currently, and it seems like everybody's got plenty of money if you find a really cherry piece of used equipment things are bringing top dollar."
Keesler and others say some low hour equipment is bringing in as much, or in some cases more, than when cost to purchase new just a few years ago.

As prices surge, experts know prices are 'out of touch'
While nearly everyone agrees this situation is unlikely to continue beyond 2023, currently the market is showing few signs of cooling.
"Right now we don't have anything. We're out," Kurt Everett a buyer at Ted Everett Farm Equipment said. It's one of Indiana's largest farm auctions and where Keesler went to look for his combine. "In 60 more days, we've got to have that lot full again," he says motioning out to a largely empty lot that was filled with hundreds of pieces of equipment days earlier.
"Is it possible? I don't know, I hope so. We always say it's not going to be, and we've always made it, but it's getting tougher."
Many farmers already see the end of this boom in profit coming. Inputs such as seed and fertilizer cost two or three times more than last year.
But right now, in the short run, many see dollar signs. The price of corn is up 75 percent since March.
"When guys start seeing that return on investment for corn—even in the used market, everybody now thinks they want to be a big-time farmer and make a little money," Keesler said he's diversified his operation in anticipation of a downturn.
Everett also worries about what could happen when the market slows.
"It's wild. It's crazy," he said. "We're way out here on the limb, just waiting for that thing to break off, and I just hope I don't have a bunch of inventory when it does break."
Everett knows he and farmers attending his auctions are overpaying for equipment, but he has no plans to stop.
"Absolutely, yeah, and I'm overpaying for stuff," he admitted. "Everything is way out of touch. Will it come back; I don't know? I'd kind of like for it to go back to the way it was, but who knows?"
In the meantime, Everett says he'll continue scouring dealerships in Indiana and neighboring states to put auctions together, a task that's becoming increasingly difficult.
Keesler isn't losing hope either. He's going to resist overpaying, but insists he'll continue looking. Otherwise, he'll have to tinker with his current combine to ensure its ready for harvest next year.