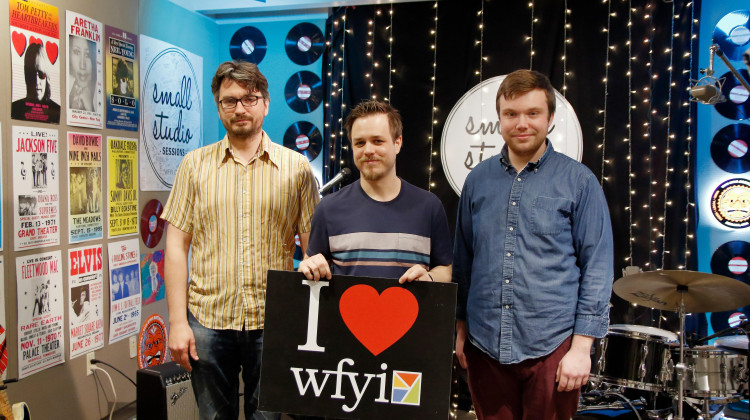 July 02, 2019
Our latest Small Studio Session showcases the work of jazz guitarist Charlie Ballantine and his trio. His newest album is called, "Cold Coffee."
Set List: Zani, Cold Coffee and Strange Idea
Musicians: Charlie Ballantine, Chris Parker, Jesse Wittman
Support for Small Studio comes from Sun King Brewing.