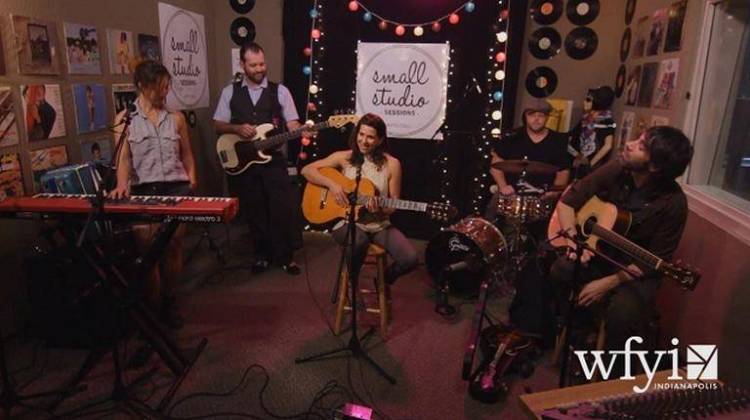 Sarah Grain & the Billions of Stars
November 24, 2015
Check out this new episode of WFYI's Small Studio Sessions with our November band - Sarah Grain & the Billions of Stars.
In this Session, Sarah and her band play a dreamy blend of original folk rock, featuring their songs Meadow Blue, Dreaming, Tapestry, and Transition.
Small Studio is made possible by a grant from The Herbert Simon Family Foundation, and with support from Neat O Art Shop and Sun King Brewery.