The Natural Heritage of Indiana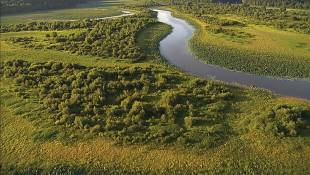 This four-part series documents Indiana's changing landscape from the ancient seas and coral reefs to the farms and suburban homes that now make up the Hoosier image.
Highlights include ecosystems around the Ohio River and Lake Michigan, and the Monarch butterfly migration from Mexico.
Watch
November 19, 2007
From ancient seas and coral reefs, to Ice-Age glaciation, the first program will explore the...