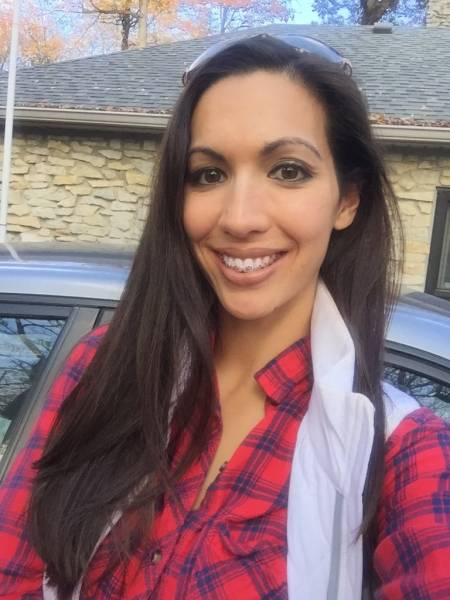 INDIANAPOLIS – Josie McKay, a 4th grade teacher at Towne Meadow Elementary School in Carmel, Ind., has been selected as a PBS Digital Innovator making her one of just 52 educators from across the country to receive this distinction. The program recognizes educators who integrate digital media and resources into their classrooms in a way that sparks their students' love of learning.
McKay prepares students to be 21st century problem solvers by helping them learn to code, create movies, develop online discussion boards and communicate with people all over the globe. In partnership with WFYI Public Media, McKay will serve as an education partner, deepening the connection between the educator community and WFYI.
"Thank you so much for this honor, WFYI and PBS LearningMedia," McKay said. "I am feeling so blessed to be part of the PBS digital innovator family!"
"WFYI is proud to have Mrs. McKay recognized nationally as a leader in education innovation," WFYI President and CEO Lloyd Wright said. "We are eager to collaborate with her in identifying innovative strategies to build learning outcomes for students in Indiana."
A panel of 24 judges selected the 52 PBS Digital Innovators from across the U.S., representing each of the 50 states and the District of Columbia. All of the winners are pre-K – 12 educators with a desire to empower their peers and share strategies on how to best use digital media and PBS LearningMedia to enhance their practice. The full list of the 2017 PBS Digital Innovators, their profiles and photographs can be found here.
McKay, and the rest of the PBS Digital Innovators, will receive ongoing professional development and be able to share their ideas on PBS platforms. They will also have access to exclusive resources from PBS LearningMedia and are invited to attend special events like the 2017 PBS Digital Summit in San Antonio, Texas.
"We were struck by the creativity and passion of this year's applicants," PBS Vice President of Education Sara Schapiro said. "The 2017 PBS Digital Innovators are a passionate group of educators who are committed to changing the way students learn, and we're excited to work with these classroom change-makers."
More than 100,000 digital resources, including lesson plans, worksheets, video content and more, are available through PBS LearningMedia for pre-K – 12 classrooms. Teachers can access this content at www.pbslearningmedia.org.
About WFYI Public Media
As a PBS and NPR member station that also produces local and original content, WFYI Public Media serves the public through six 24/7 digital broadcast services. WFYI Public Radio operates on two distinct stations – 90.1 FM and 90.1 HD2 The Point, while WFYI Public Television operates three DTV services (20.1, 20.2 and 20.3). Through intentional community engagement, WFYI has a strong education component, particularly as a hub for the public media initiative American Graduate: Let's Make It Happen, and an ongoing public presence as an organization that amplifies the voices of our community. Additionally, WFYI runs the Indiana Reading and Information Service (IRIS), a reading service for visually - and literacy-impaired people. Learn more at www.wfyi.org.
About PBS LearningMedia
As America's largest classroom, PBS offers digital content and services for teachers of children from pre-K through 12th grade that help bring classroom lessons to life. PBS LearningMedia, a partnership of PBS and WGBH Educational Foundation, is a free and paid media-on-demand service offering educators access to the best of public media and delivers research-based, classroom-ready digital learning experiences to engage students in exploring curriculum concepts that align with National and Common Core State Standards. Nationwide, more than 1.8 million teachers and users have registered access to more than 120,000 digital resources available through PBS LearningMedia. More information about PBS LearningMedia is available at www.pbslearningmedia.org or by following PBS LearningMedia on Twitter and Facebook.
###