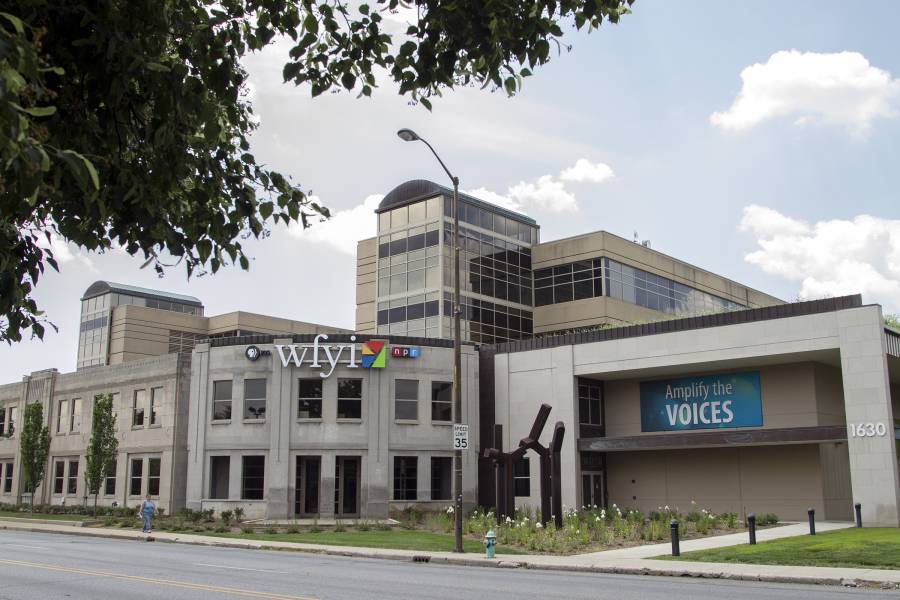 Location / Directions
WFYI Public Media is located at 1630 N. Meridian St, Indianapolis, IN 46202. The visitor parking lot – directly behind WFYI's digital television studios – is accessible from Pierson Street, just west of Meridian Street.
To enter the building, follow the Eli Lilly and Company Foundation Welcome Promenade & Plaza around the north end of the building to the lobby entrance along Meridian Street.
Download directions and map (get Adobe reader)
From the north:
I-65 south to exit 113 (for Meridian Street)
Proceed through light toward Meridian Street
Turn left onto Meridian Street
Turn left onto 16th Street
Turn right onto Pierson Street
From the south:
I-65 north to exit 113 (for Meridian Street)
Proceed through light toward Meridian Street
Turn right onto Meridian Street
Turn left onto 16th Street
Turn right onto Pierson Street
From the east:
I-70 west to exit for I-65 north I-65 north to exit 113 (for Meridian Street)
Proceed through light toward Meridian Street
Turn right onto Meridian Street
Turn left onto 16th Street
Turn right onto Pierson Street
From the west:
I-70 east to exit for I-65 north I-65 north to exit 113 (for Meridian Street)
Proceed through light toward Meridian Street
Turn right onto Meridian Street
Turn left onto 16th Street
Turn right onto Pierson Street