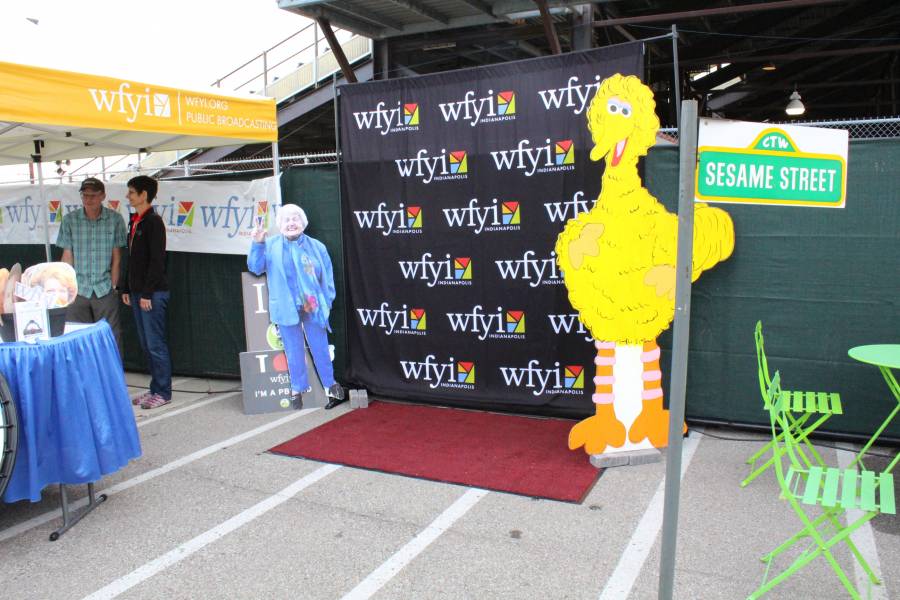 INDIANAPOLIS – What's the first thing you think of when you hear "WFYI" – local news, in-depth storytelling, live concerts, national news, award-winning documentaries, PBS KIDS, theatrical performances or something else? Truth is, WFYI Public Media is all those things, many of which will be on display at this year's Indiana State Fair.
WFYI be at the fair every day, Aug. 4 – 20, located in the WGU Indiana Parklet on Main Street across from the Indiana Farmers Coliseum. The station will have games and prizes for children and adults at their tent, and they will also present a wide variety of local musicians, artists and entertainers on the WFYI Stage. The complete rundown includes:
Aug. 5:
9:00 AM - 9 PM CANDLES Holocaust museum exhibits
6:00 PM Eva Kor speaks about healing and hope
Aug. 6:
10:00 AM PBS KIDS' Splash and Bubbles
11:00 AM PBS KIDS' Splash and Bubbles
12:00 PM "Artrageous" with Nate Heck
1:00 PM PBS KIDS' Splash and Bubbles
2:00 PM "Artrageous" with Nate Heck
3:00 PM Mr. Daniel (children's sing-along)
4:00 PM "Artrageous" with Nate Heck
5:00 PM Mr. Daniel (children's sing-along)
Aug. 10:
11:00 AM DaVinci Pursuit
1:00 PM "No Limits" Live broadcast
4:00 PM Brett Wiscons
5:30 PM Sarah Grain & the Billions of Stars
7:30 PM Brett Wiscons
Aug. 14:
10:00 AM Indy Shakes Theatre Group
11:00 AM White River Sound Chorus (A capella)
1:00 PM Charlie Ballantine (jazz)
3:00 PM Native Sun (hip hop)
5:00 PM Pavel & Direct Connect (Latin jazz)
7:00 PM Rob Dixon Trio (jazz)

"After nearly 50 years of serving the community, WFYI is looking forward to showcasing much of what we do throughout the run of the great Indiana State Fair," said WFYI President and CEO Lloyd Wright. "The fair is all about making lasting memories with family and friends, and that's exactly what we plan to do over the next 17 days."
For more information about WFYI or the role of public media, please visit wfyi.org.
About WFYI Public Media
As a PBS and NPR member station that also produces local and original content, WFYI Public Media serves the public through six 24/7 digital broadcast services. WFYI Public Radio operates on two distinct stations – 90.1 FM and 90.1 HD2 The Point, while WFYI Public Television operates three DTV services (20.1, 20.2 and 20.3). Through intentional community engagement, WFYI has a strong education component, particularly as a hub for the public media initiative American Graduate: Let's Make It Happen, and an ongoing public presence as an organization that amplifies the voices of our community. Additionally, WFYI runs the Indiana Reading and Information Service (IRIS), a reading service for visually - and literacy-impaired people. Learn more at www.wfyi.org.
###