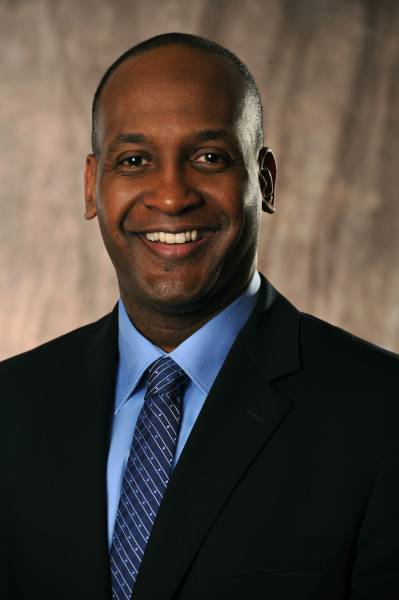 INDIANAPOLIS – After an extensive local and national search, WFYI has selected David Slade as its new chief development officer. Slade has extensive experience in fundraising and community engagement, joining WFYI from the United State Tennis Association (USTA) Foundation where he served as national manager of major gifts, partnership marketing and communications.
"David is a gifted fundraiser with a wealth of experience and we're looking forward to his leadership on our Development team," WFYI President and CEO Lloyd Wright said. "His successes at the USTA speak for themselves and we believe he'll have similar results here at WFYI."
Slade led an effort that met a $15 million, three-year fundraising goal to provide programming, grants and scholarships to under-resourced youth nationwide. He also served the association as the national manager of community tennis and strategic partnerships. Earlier in his career, he was part of a leadership team on the William J. Clinton Foundation that raised $165 million to construct and open the Clinton Presidential Library and Museum.
At WFYI, Slade will lead the Development team that includes oversight of the station's Membership, Philanthropic Giving, Major Gifts and Corporate Underwriting departments. He will also serve as a member of the station's Executive Leadership Team led by Wright that also includes Chief Content Officer Matt Shafer Powell and Chief Financial Officer Connie Campbell.
Slade holds a Bachelor of Arts in Political Science from Wake Forest University and a Master of Science in Sport Business Management from Manhattanville College. He is a member of the Association of Fundraising Professionals and the National Black Sports Professionals Association. He and his husband, Dr. Frank E. Ross III, have one son who is a big fan of Daniel Tiger and Elmo.
About WFYI Public Media
As a PBS and NPR member station that also produces local and original content, WFYI Public Media serves the public through six 24/7 digital broadcast services. WFYI Public Radio operates on two distinct stations – 90.1 FM and 90.1 HD2 The Point, while WFYI Public Television operates three DTV services (20.1, 20.2 and 20.3). Through intentional community engagement, WFYI has a strong education component, particularly as a hub for the public media initiative American Graduate: Let's Make It Happen, and an ongoing public presence as an organization that amplifies the voices of our community. Additionally, WFYI runs the Indiana Reading and Information Service (IRIS), a reading service for visually - and literacy-impaired people. Learn more at www.wfyi.org.
###