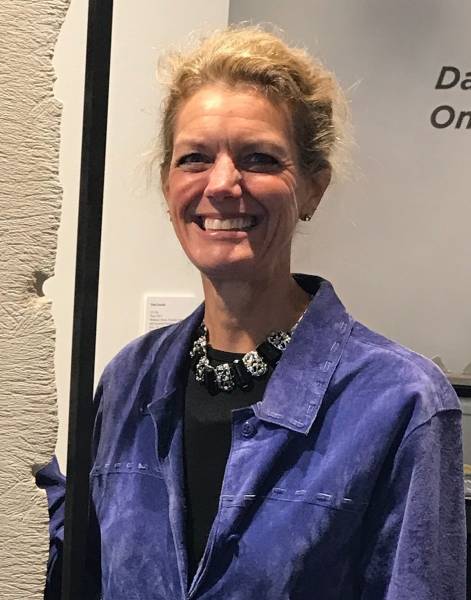 INDIANAPOLIS – WFYI 90.1 FM reporter/anchor Jill Ditmire is well known in the local arts community, and she is poised to start telling even more of its stories as the leader of the public radio station's new full-time arts and culture desk. This new newsroom beat will expand Ditmire's role with the station that will include hosting a new, yet-to-be named one-hour program that will debut in March, 2018.
"It's an exciting time to be part of the arts and music scene in central Indiana," Ditmire said. "I have been watching it blossom for the past 20-plus years and I can't wait to give more of these talented individuals, organizations and communities some well-deserved attention."
That attention will come in the form of more stories during WFYI's daily newscasts and expanded features during popular drive-time shows "Morning Edition" and "All Things Considered." The program that kicks off next March will replace "The Art of the Matter" and will take a more journalistic approach while maintaining feature segments from other contributors, including Matthew Socey, Melissa Davis and Kyle Long.
"'The Art of the Matter' has been fantastic for highlighting various arts groups and events over the years, and we're grateful to be able to build off of the success of that program," WFYI Chief Content Officer Matt Shafer Powell said. "We now plan to take things to the next level as we try to reach a broader audience and expose Indy's growing arts scene to even more people."
Ditmire's seasoned journalism chops and deep-seated community connections will make the new show a "must hear" for arts and culture fans throughout Indianapolis and beyond. It will also complement the many other local cultural programs the station already airs, including: "The Blues House Party," "A Cultural Manifesto," "Stolen Moments," "Indianapolis Symphony," "Indianapolis Chamber Orchestra" and "Small Studio Sessions." All these programs are also available on the WFYI website, wfyi.org.
With her new duties, Ditmire will relinquish her role as afternoon news anchor during "All Things Considered," but will continue her popular Facebook Live segments from various places around the Indianapolis area on Thursday nights at 5:30.
The organization's addition of the arts and culture beat aligns with its recently completed three-year strategic plan. More details on the new show and its format will be announced in the weeks to come.
About WFYI Public Media
As a PBS and NPR member station that also produces local and original content, WFYI Public Media serves the public through six 24/7 digital broadcast services. WFYI Public Radio operates on two distinct stations – 90.1 FM and 90.1 HD2 The Point, while WFYI Public Television operates three DTV services (20.1, 20.2 and 20.3). Through intentional community engagement, WFYI has a strong education component, particularly as a hub for the public media initiative American Graduate: Let's Make It Happen, and an ongoing public presence as an organization that amplifies the voices of our community. Additionally, WFYI runs the Indiana Reading and Information Service (IRIS), a reading service for visually - and literacy-impaired people. Learn more at www.wfyi.org.
###