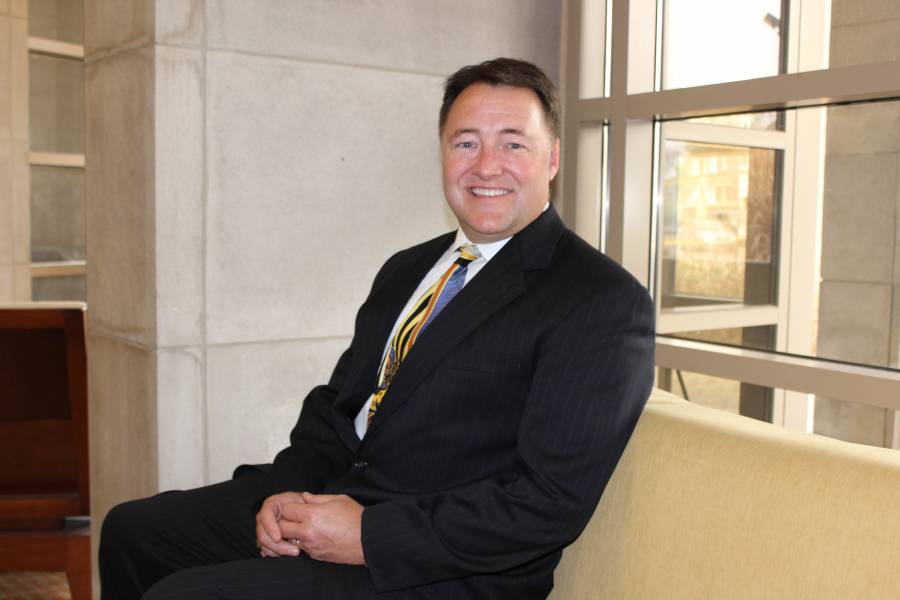 INDIANAPOLIS – After an extensive local and national search, WFYI has selected Matt Shafer Powell to fill its newly created position of chief content officer. Powell is a Michigan native with 30 years of experience in electronic media production and management. He joins WFYI from WUOT-FM in Knoxville, Tenn., where he spent the last 14 years as news director while also leading the station's community engagement strategy.
"Matt is a seasoned professional with tremendous leadership skills," WFYI president and CEO Lloyd Wright said. "His combination of public media experience and excellent news judgment make him the perfect person to lead our in-depth journalism and other content initiatives into the future."
Under Powell's direction, WUOT captured regional and national Edward R. Murrow awards for excellence in broadcast journalism. Powell currently serves on the board of the Public Radio News Directors, Inc. (PRNDI), where he leads the organization's training efforts. He has also served on the East Tennessee Society of Professional Journalists board of directors and has been a volunteer with Girls Inc. and other organizations.
At WFYI, he will oversee the News, TV Production, Programming and Community Engagement departments, including the implementation of an expanding health reporting initiative made possible by a recent $600,000 grant from the Richard M. Fairbanks Foundation. He will also serve as a member of the station's Executive Leadership Team led by Wright that also includes chief development officer Jenny Pfeil and chief financial officer Connie Campbell.
Powell holds a B.A.A. from Central Michigan University. He and his wife, Michelle, have three children.
About WFYI Public Media
As a PBS and NPR member station that also produces local and original content, WFYI Public Media serves the public through six 24/7 digital broadcast services. WFYI Public Radio operates on two distinct stations – 90.1 FM and 90.1 HD2 The Point, while WFYI Public Television operates three DTV services (20.1, 20.2 and 20.3). Through intentional community engagement, WFYI has a strong education component, particularly as a hub for the public media initiative American Graduate: Let's Make It Happen, and an ongoing public presence as an organization that amplifies the voices of our community. Additionally, WFYI runs the Indiana Reading and Information Service (IRIS), a reading service for visually - and literacy-impaired people. Learn more at www.wfyi.org.
###