Winter is coming in most parts of America, but it's still warm in Los Angeles where 2020 arrived early. An array of hot new vehicles includes roomy crossovers, plug-ins, and handsome redesigns of old favorites. There's also a certain Toledo, Ohio-built legend that's a bit more capable. Here are the highlights:
2019 Honda Passport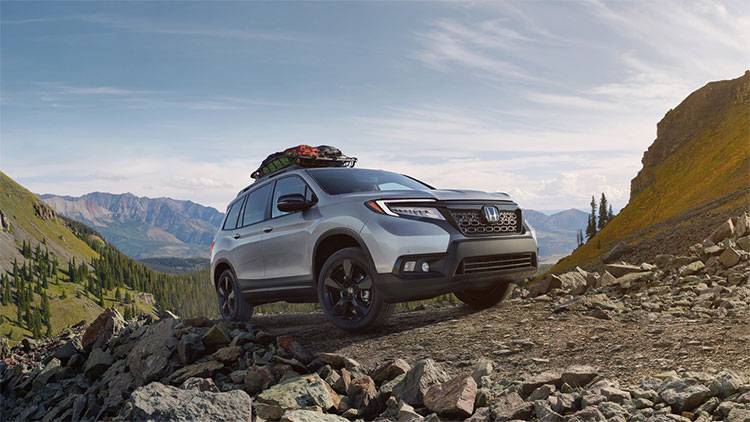 Honda adopts a name from the past for its Pilot-based five-passenger crossover. It packs a 280 horsepower V6 and 9-speed transmission to tow up to 5,000 lbs. (with AWD) and comes standard with 20-inch wheels and a full suite of crash avoidance tech. Connect with wireless phone charging and 4G Wi-Fi. There's a long list of accessory packages for adventure and urban living. Sales begin early next year.
2019 Subaru Crosstrek Plug-In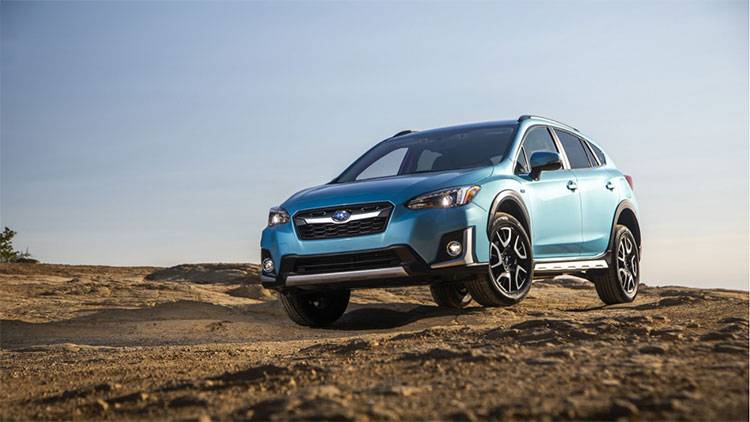 Subaru chose this popular little crossover for its first plug-in hybrid. The Crosstrek Hybrid can run up to 65 mph in full electric mode, cuts a full second off of the gas-only version's 0-60 mph time, and can travel up to 17 miles on its Lithium-Ion batteries before the 2.0-liter gas engine fires up. Expect 90-MPGe and 480 miles total driving range. Subaru's EyeSight crash avoidance system and AWD come standard. Prices start at $34,995.
2020 Kia Soul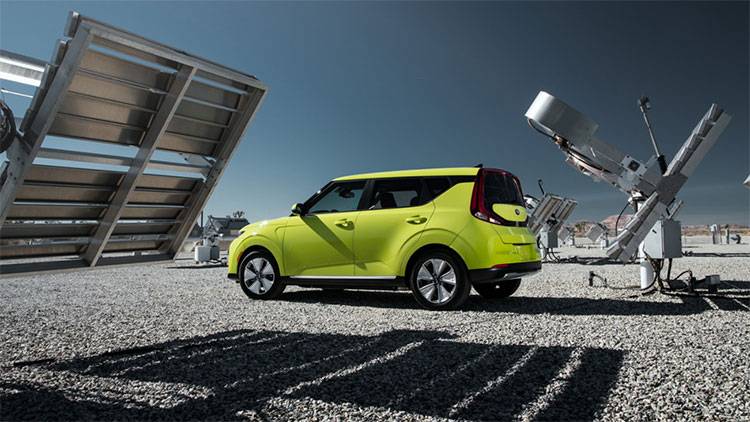 Though sharpened with new headlights, larger grille, and redesigned C-pillars, you'll have no trouble recognizing the new 2.2 inches-longer Soul. Inside, mood lights still sync with music enabled by wireless device charging, Apple CarPlay, and Android Auto. A head-up display is available. Engines include a 147 horsepower four-cylinder or peppy 201 horsepower turbo-four. Soul EV delivers 201 horsepower and a 200-mile driving range. Forward collision avoidance, lane keep assist, and smart cruise are all available. Sales begin next year.
2020 Toyota Corolla Hybrid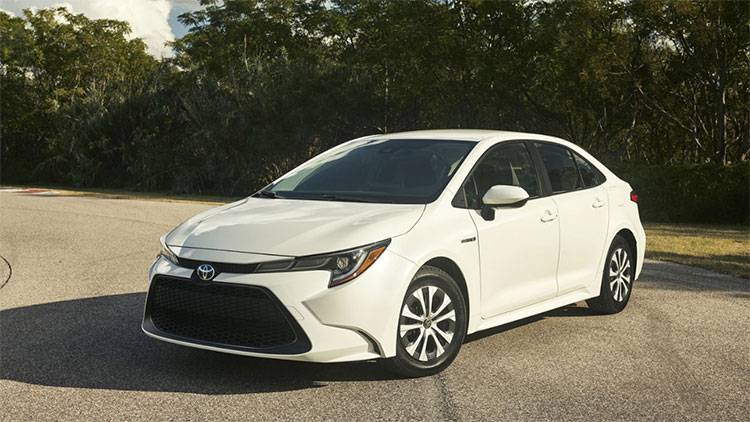 Toyota's redesigned Corolla shares Prius' sunshine with a hybrid that delivers a combined 50-MPG and 121 horsepower from a 1.8-liter four-cylinder engine, twin motors, and batteries. An EV mode allows it to operate as a pure electric under strict conditions. Entune 3.0 Audio with Wi-Fi Connect, Amazon Alexa, and Apple CarPlay come standard – as do pre-collision braking, adaptive cruise, lane departure intervention, and lane centering. Sales flower in spring 2019.
Audi E-Tron GT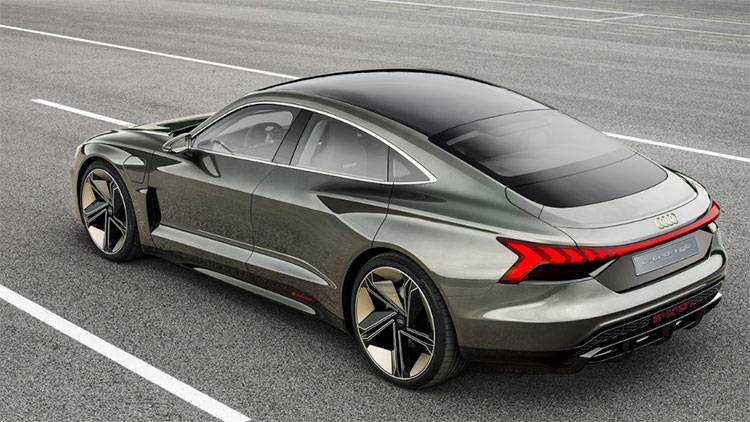 Tesla gets served with this gorgeous all-electric concept that previews a production model by 2021. Flat floor architecture keeps battery weight down low in the chassis to take full advantage of 590 horsepower routed through torque-vectoring Quattro AWD. Audi claims 0-62 mph in 3.5 seconds, 149 mph top speed, and 250 miles range. Recharge to 80 percent in 20 minutes. This is one of 12 EVs Audi plans by 2025.
2020 Lincoln Aviator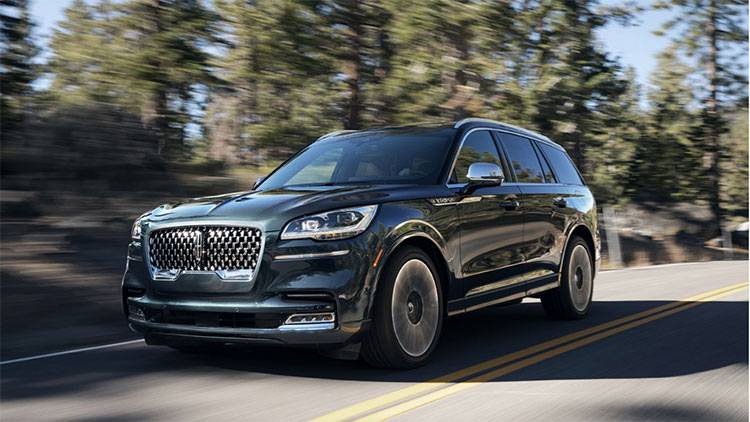 Lincoln debuts its new three-row full-size crossover. Owners will go giddy over the standard 3.0-liter turbocharged V6 engine that kicks out 400 horsepower and 400 lb.-ft. of torque – routed through a 10-speed transmission. Grand Touring editions harbor a hybrid powertrain that delivers 450 horsepower and 600 lb.-ft. of torque. Tech includes smartphone key entry, a suspension that anticipates potholes, standard Wi-Fi, and 28-speakers Revel 3D audio. Interior chimes were recorded by the Detroit Symphony Orchestra. Thirty-way adjustable massage seats echo the large Navigator. Safety gear includes Traffic Jam Assist with stop-and-go adaptive cruise and Evasive Steer Assist.
2020 Jeep Gladiator
The star of the show was not a futuristic hybrid, but Jeep's first pickup in a quarter-century. Based on the Wrangler Unlimited, it's quite capable: 7,650 lbs. towing, 1,600 lbs. payload, and 30 inches of fording ability. Fronting the 5-foot bed is pure Wrangler with a standard soft top and available hard top with removable panels. Harbored behind the famous grille and round LED headlamps is a choice of 285 horsepower V6, with 8-speed auto or 6-spd manual transmission, or 3.0-liter V6 diesel delivering 260 hp and 442 lb.-ft. of torque. A forward-facing camera and disconnecting sway bars confirm off-road capability. Production begins in Toledo, Ohio early next year.
2020 Hyundai Palisade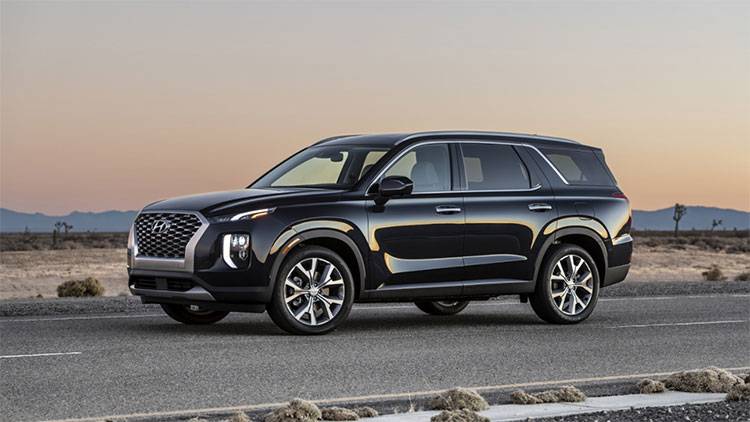 Meet the all-new flagship three-row crossover from Hyundai. Available luxury includes quilted Nappa leather, rear captain's chairs with heat and ventilation, sleek woodgrain, head-up display, wireless phone charging, and driver intercom for second and third rows. It moves out with a 291 horsepower 3.8-liter V6 and 8-speed transmission while safety is enhanced by blind view monitor cameras and lane following assist. Ultrasonic rear seat sensors text your phone if they detect movement from kids or pets. Sales begin summer 2019.
2020 Porsche 911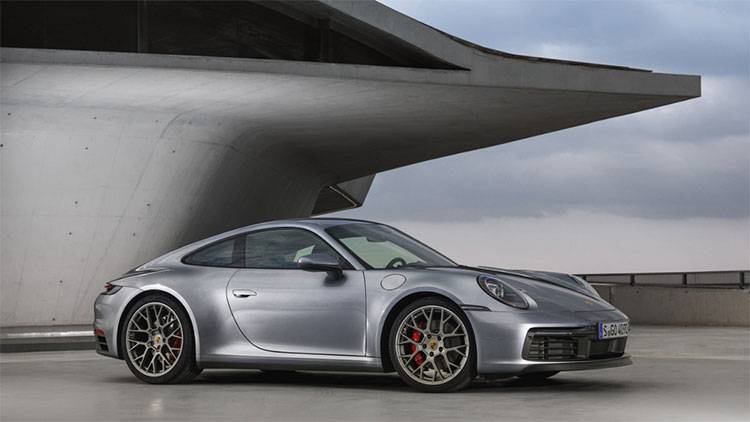 Porsche begins the roll-out of its next-generation 911 (992 internally) with Carrera and Carrera S models. While you'll recognize the sculpted Beetle body from two planets away, it is 1.73 inches wider and an inch longer, distinguished by LED headlamps, variable-position spoiler, and 20/21-inch wheels f/r. S models get a 443 horsepower turbo flat-six, with 8-spd PDK transmission, for 3.3-second 0-60 mph romps (3.2s with AWD). A night vision camera and adaptive cruise with stop-and-go are available. Sales begin next summer.
2020 Mazda3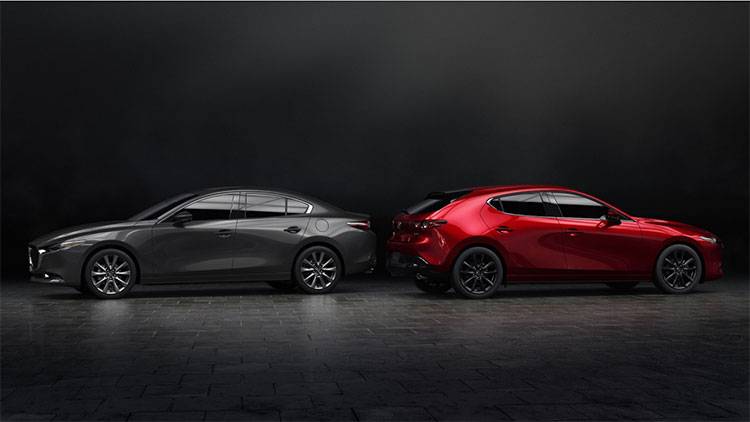 Mazda makes some of the most beautiful cars, and the next Mazda3 goes beyond to elicit compact envy. Precise creases in the nose evolve into sumptuous curves moving rearward. As with current models, interiors embrace a "less is more approach" with a focus on soft shapes and materials. Engines include 1.5, 2.0, and 2.5-liter four-cylinders plus a 1.8-liter diesel connected to 6-speed manual and automatic transmissions (AWD optional). Fuel economy is promised to rise dramatically. Hatchbacks and sedans hit showrooms early next year.
Rivian R1S SUV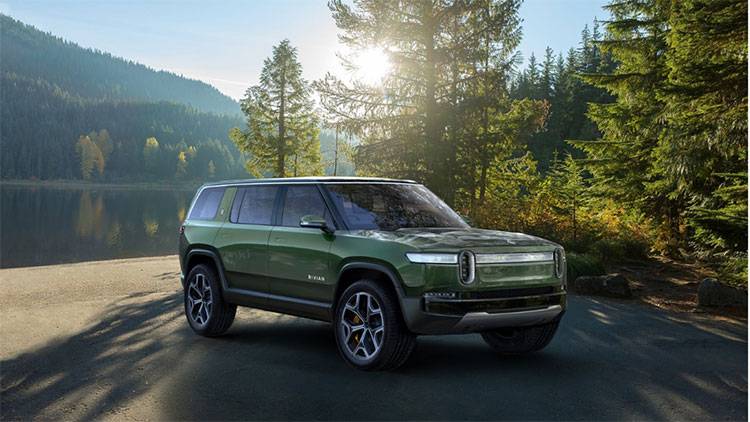 Following the unveiling of its pickup before the show, the new Michigan-based electric vehicle manufacturer showed an all-electric three-row crossover. Distinctive LED front lighting with twin vertical oval elements compliment smooth bodies and full digital cockpit with flatscreens. Batteries are packed beneath the floor for roomy interior space and low center of gravity. Electric motors at each wheel and height-adjustable air suspension allow a wading depth of 1 meter. Three battery pack options enable 240-, 310-, or 400-mile ranges with the most powerful achieving 0-60 mph in 3 seconds. R1S boasts a 1,800 payload and 7,700 towing capacity. Deliveries begin late 2020 with prices rising from $65,000.
Storm Forward!
Contact Casey at AutoCasey@aol.com; follow him on YouTube @AutoCasey.