Local organizations are investing in efforts to help LGBTQ youth facing homelessness with an infusion of federal grant money, received this year.
LGBTQ youth make up a disproportionate number of young people experiencing homelessness.
Rapid rehousing and transitional housing are some of the efforts underway in Indianapolis, and a 1920's house on Indianapolis' north side is now renovated to become Trinity Haven, a home for LGBT youth who no longer live with their families.
Standing inside the three story home, Executive Director Jenni White points to the refurbished dining room that will double as a meeting place. The large home has been completely restored, and White said it will be ready by April 1 -- two years to the day the project started.
"It's really, it's just really exciting," White said, "and I can't wait to fill the house with the energy and love of our residents and our staff, but also bring that from the community."
She said they've been lucky to have continued community support -- from their founding church, to the interior decorator -- who decked the home out with a subtle rainbow theme.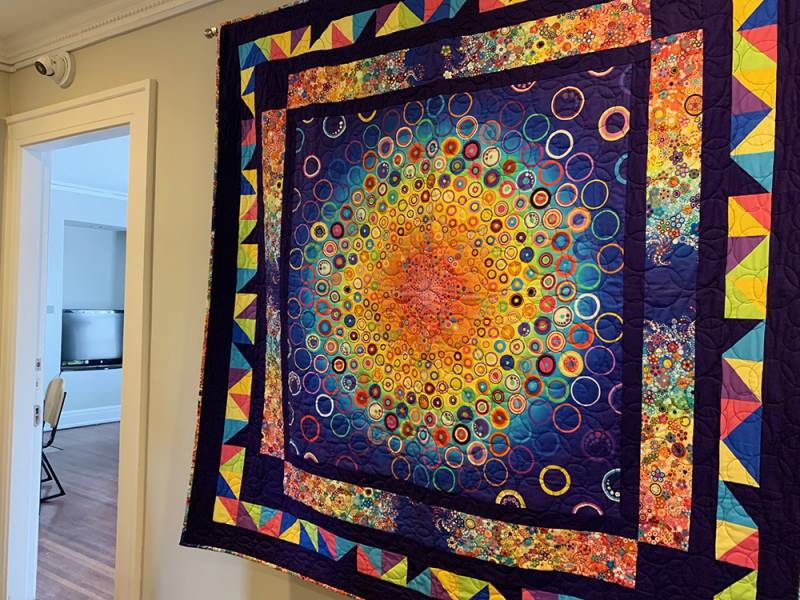 "We've been so supported over the years. And it's hard to believe that it's taken a few years since this was just an idea -- now coming to fruition," White said.
Trinity Episcopal Church founded the nonprofit to help LGBTQ youth experiencing homelessness; they are 120 percent more likely to be housing insecure than their heterosexual and cisgender peers. Black youth are also over represented in this data.
White said many are rejected or not supported by family as they are coming out.
"Those things can be traumatic in and of themselves," White said. "And then you add in the situation that we're trying to address in young people not feeling safe in their own homes or being forced to leave by their families of origin."
White says a majority of LGBTQ youth report family rejection is the main reason for their homeless experience.
That is something the Coalition for Homelessness Intervention and Prevention is also focused on. CHIP Executive Director Chelsea Haring-Cozzi said the organization has been trying to get better data on the problem.
"Oftentimes, young people are maybe afraid to identify or to divulge or share that information," Haring-Cozzi said, "and so we're also working, you know, to really understand if that is even an accurate representation or if that disparity is even greater."
CHIP recently conducted an annual Youth Point in Time Count that found 256 youth between 18-24 in Indianapolis. Eighty percent were not asked how they identify.
Harring-Cozi said the pandemic made the count more difficult.
"The data right now is not reflective, I think, of who is represented and in experiencing homelessness," Haring-Cozi said.
The City recently distributed nearly $4 million in federal funding to organizations helping youth, and Trinity Haven is one recipient. While that grant is not funding the house, it will fund a new effort to pair LGBTQ youth with short-term host families.
"The idea is that it really matches folks with a housing resource to folks that don't have one," White said, "So, we are in the process right now of recruiting individuals and families in the community to open their homes to young people."
And she said the housing option offered at the newly remodeled 1920's house -- which is up to two years for each youth -- is also essential, and it can be transformative.
"When folks experienced trauma of any kind, particularly young people being kicked out of their own homes just for being who they are," White said, "That trauma goes with them wherever they go."
She said the home will provide more than a safe place to heal. Youth will receive counseling, education assistance and help navigating policy systems.
"Creating community right here in our house and then translating that out into the -- quote unquote -- real world; and how to, how to make it a better place for all of us," White said.
CHIP has a goal to end youth homelessness in Indianapolis by 2023. Harring-Cozzi said, to do that, all the homeless services need to align -- and she said things are starting to line up.
"That's been so exciting and heartwarming to see organizations helping each other, learn and build capacity and be able to really ramp up your work faster," Harring-Cozzi said.
The Damien Center is another of the organizations receiving a grant from CHIP. Youth Housing Program Team Lead Jamie Reynolds said there's need to increase resources, partly due to the added challenges facing youth right now.
"We have some young people who are still in high school and them not being able to have access to Wi-Fi, or devices to even finish up their senior year is a huge barrier," Reynolds said. "They don't have anywhere to live. You know, libraries, the hours aren't the same."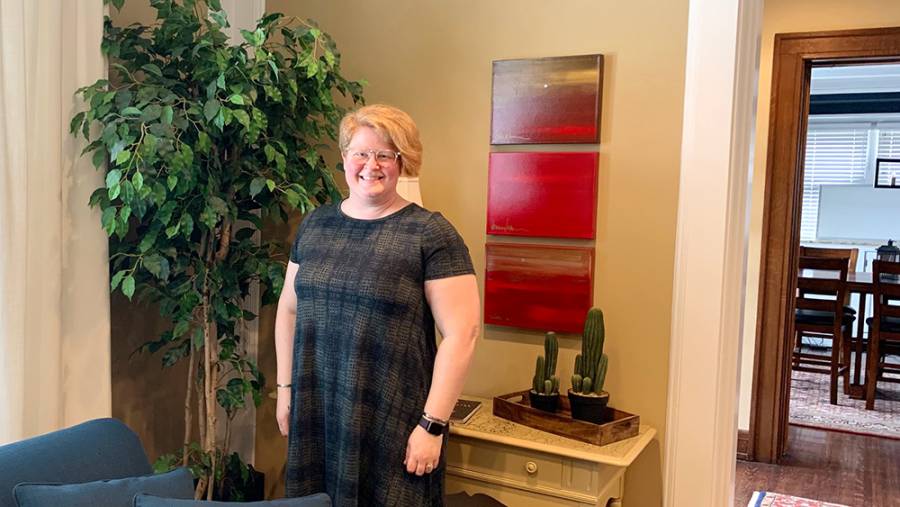 At Trinity Haven, the eight young people moving into the historic home won't have to worry about internet access.
"That April 1 will be two years here working on this project. And within probably just a few weeks of that, we will welcome our first residents home. And that is what I've been holding onto and looking forward to since I interviewed for this job. I'm getting emotional, my goodness," White said.
The group believes this to be the first such facility focused solely on LGBTQ youth experiencing homelessness in Indiana.