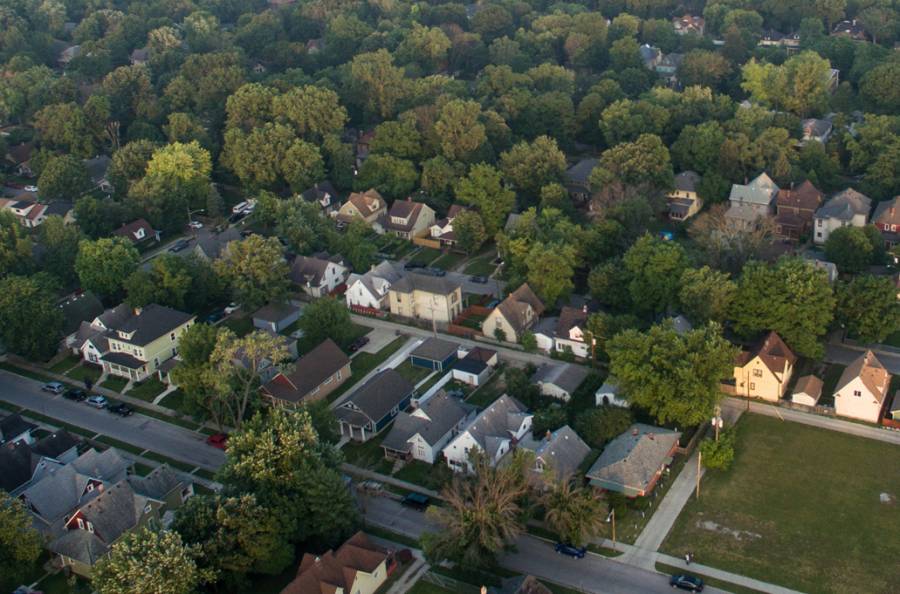 The John H. Boner Community Center will use their portion of the funds to renovate 32 homes on the near-east side. Photo - Brian Paul/WFYI

Nearly $14 million in federal funds will go towards a number of affordable housing projects around the state. Just 16 awards were handed out from a pool of 62 applicants. Three of the developers chosen are located in Indianapolis.
One local group getting federal money is the John H. Boner Community Center – they'll get $585,000.
Melissa Benton, director of grants and strategic initiatives, says they'll use the money to renovate 32 homes on the near-east side.
"The houses are safe and affordable right now, and definitely habitable, but it's really about bringing them up to date," Benton says.
The project is part of an initiative the Boner Center started with Indianapolis Public Schools, to tackle what's called "student mobility." Benton uses data from IPS School 15 to illustrate the problem.
"Sixty-four percent of students who start there don't finish there. Part of that is due to both housing and employment," Benton says. "So if parents can't find jobs or they don't have somewhere to live they're more likely to move and put the kids in a different school, which can often cause problems with kids who need that stability."
Benton says they'll also use the money to demolish two abandoned houses and construct single family homes in their place. And they'll turn an abandoned commercial building into two new rental units.
Englewood Community Development Corporation and Near East Area Renewal are the other Indianapolis groups getting awards.
Below is the full list of recipients (two developers received multiple awards, which is why the list doesn't add up to 16 total).
Porter-Starke Services, Inc.
Biggs TC Development, LLC
Developmental Services, Inc.
Southern Indiana Housing and Community Development Corporation
Pioneer Development Services, Inc
Advantix Development Corporation
Commonwealth Development Corporation of America
ECHO Housing corporation
The John H. Boner Community Center, Inc.
Keller Development, Inc.
Near East Area Renewal
Englewood Community Development Corporation
Black & White Investments, LLC
New Hope Services, Inc.