Cheryl Lake lives with her grandmother in the Watson-McCord neighborhood north of downtown Indianapolis. A portico with Greek-style columns leads into the two-story brick home where Lake is staying with her daughter, grandmother, and two aunts.
Just a few months ago, Lake was staying in the Lawrence Township area and saw her rent go up $300. She said she's increasingly feeling priced out of the city.
"I can't afford it – I'm not going to say barely, I can't, not alone," she said. "Even to just get a two-bedroom apartment with me and my daughter, I'm looking at fourteen hundred or better. Making what I make – I'm a single parent – it's impossible."
Lake works as part of the city's Tenant Advocacy Program, helping tenants find rental assistance and housing. As her own rent shot up, Lake said she immediately started to look into buying a house so she could get out of the rental market.
"The plan was I was going to try and buy a home," she said. "I'm staying over here so I can save money, so I don't have to pay rent or bills right now, but shoot – to buy a home is expensive as well. I was looking at stuff before and it's like tripled in price. Now I'm at a standstill. I don't know what I'm going to do."
Lake isn't alone in struggling, as rents have exploded across the city. A recent report from the real estate data group HouseCanary found that the Indianapolis metro area had the largest rental price increase in the country.
More recently, the Federal Reserve Bank of Atlanta identified housing in the Indianapolis metro area as "unaffordable" for the first time since it started its affordability index in 2014.
In response to rising rents and housing prices across the city, a coalition of Indianapolis organizations has begun to look for unconventional ways to keep housing permanently affordable.
One proposal could be part of a trend in Indiana, and hangs on the idea of a community land trust – a broad concept that keeps housing permanently affordable through agreements between local nonprofits and homeowners.
Activists and community leaders have rallied around the concept – although there are some differing visions for how a land trust might work and how effective it could be.
Wildstyle Paschall is an activist and community leader in Indianapolis. He said the idea has taken hold because of a pattern of long-time residents suddenly getting priced out of their neighborhoods.
"It's as bad as it sounds," he said. "People are getting pushed out, for a number of reasons."
For Paschall, the appeal of a land trust is that some neighborhoods across the city would be protected from those rising costs.
"Not everybody is looking to build a financial empire starting with real estate," he said. "Some people are just looking for stability. People just want a stable, safe place to raise their kids. For people that have that as their main goals, a community land trust works far better than renting to any old landlord that we're dealing with right now."
Across the country, the community land trust group Grounded Solutions estimates there are over 200 community land trusts that use a variety of models. In one common method, a community member buys and owns a home – and the land that home sits on is owned by the nonprofit land trust.
When purchasing the home, buyers enter into an agreement with the nonprofit that they will sell the house well below market rate – with only some appreciation over time.
And to sweeten the deal, the nonprofit will sometimes help subsidize the initial purchase of the house.
The community land trust model makes it easier for poorer families to become homeowners, but it also comes with a trade-off: families won't accrue as much wealth in the house over the years.
Homes tend to appreciate over time and are a key component for accruing wealth in the United States.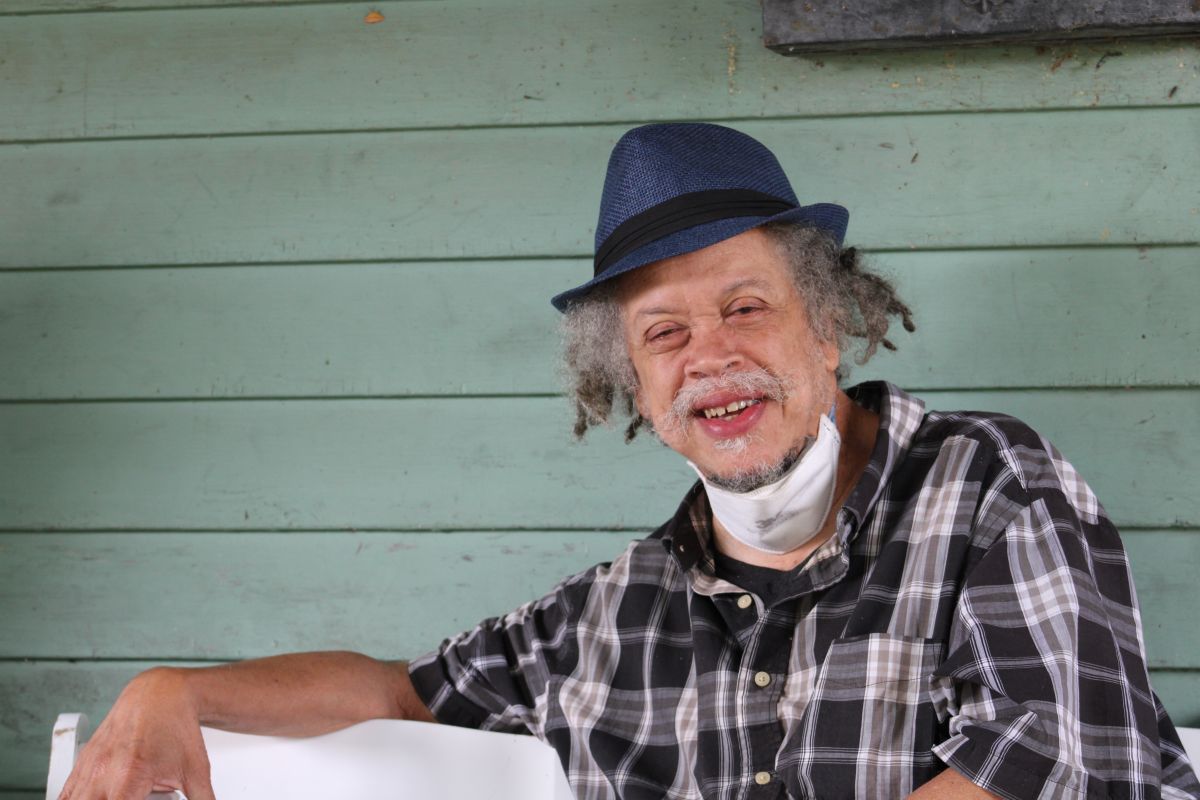 But advocates for community land trusts say opting out of the traditional housing market is part of the draw. Alvin Sangsuwangul works with the community nonprofit Kheprw Institute and has helped to lead the organization's push to create a city-wide community land trust.
"Housing and real estate is really an investment vehicle," he said. "Just like stocks, everything needs to be constantly appreciating… that pushes the prices up for folks and really makes it something that is not used for people to live and build community, but one where it's a way to have money reproduce itself."
Sangsuwangul is quick to emphasize that the land trust concept is a philosophical approach as much as it is an economic one.
"It's not just about providing affordable housing for us," he said. "But that that is a building block for building community and kind of remaking an economy that is human-centered and not about extraction of resources."
Imhotep Adisa, executive director for Kheprw, said he's not sold on the idea as a "ticket to heaven" for the community.
"It is a tool in the tool kit," he said. "I think the challenge of housing period, across the country and really the globe, is at a critical turning point."
Then, turning to Sangsuwangul with a grin, Adisa asked him to give the real answer for making housing more permanently affordable.
"Market collapse," Sangsuwangul said, and laughed.
The city buys in
The concept of a community land trust has taken hold not just within disparate neighborhoods – it's also received support from city hall.
In early 2022, the city of Indianapolis announced a $56 million investment in affordable housing, along with an "anti-displacement agenda". The funding was aimed squarely at preventing homelessness and housing loss, particularly in historic Indianapolis communities.
That agenda included putting $1.5 million towards a community land trust, with the goal of launching sometime towards the end of 2023.
Jeff Bennett is the Senior Policy Advisor for the Indianapolis mayor's office. A recent report from the research group SAVI showed the city is short over 30,000 housing units for extremely low-income households, which has spurred the city to examine all kinds of solutions to the housing problem.
"That number is just daunting," he said. "Being able to preserve units that we have, build units in otherwise market-rate developments that are affordable, build developments that are entirely affordable – you begin to nibble away at that big number in a lot of seemingly small ways."
The problem with the city's affordable housing stock is that it is constantly decreasing. Most housing built using federal subsidies comes with a "mandated affordability", which only lasts about 15 years before units can be sold at market rate.
But after that period, housing can be sold at market rate – which means the city regularly loses affordable housing as those periods of mandated affordability expire. In Indianapolis, the estimate is that by 2026, the city will lose roughly 992 affordable housing units out of about 7,500.
"There's no way you can build your way out of that [affordable housing] gap if you're not preserving what's already affordable," Bennett said.
That's pushed the city to look at community land trusts as one way of preserving affordability long term. Unlike the 10-15 year affordability contracts required by federal housing subsidies, land trusts can create 99-year contracts with homeowners that are set to be renewed with each new owner – even when a home passes from a parent to a child.
That method can effectively render a home affordable indefinitely.
"It's a missing piece," Bennett said. "One that we've never had at our disposal before."
City officials admit that if the goal is to buy properties and bring them into a trust, the $1.5 million investment won't go far with the current state of housing prices.
But, they said, the initial investment could be expanded depending on the success of the program.
A growing trend?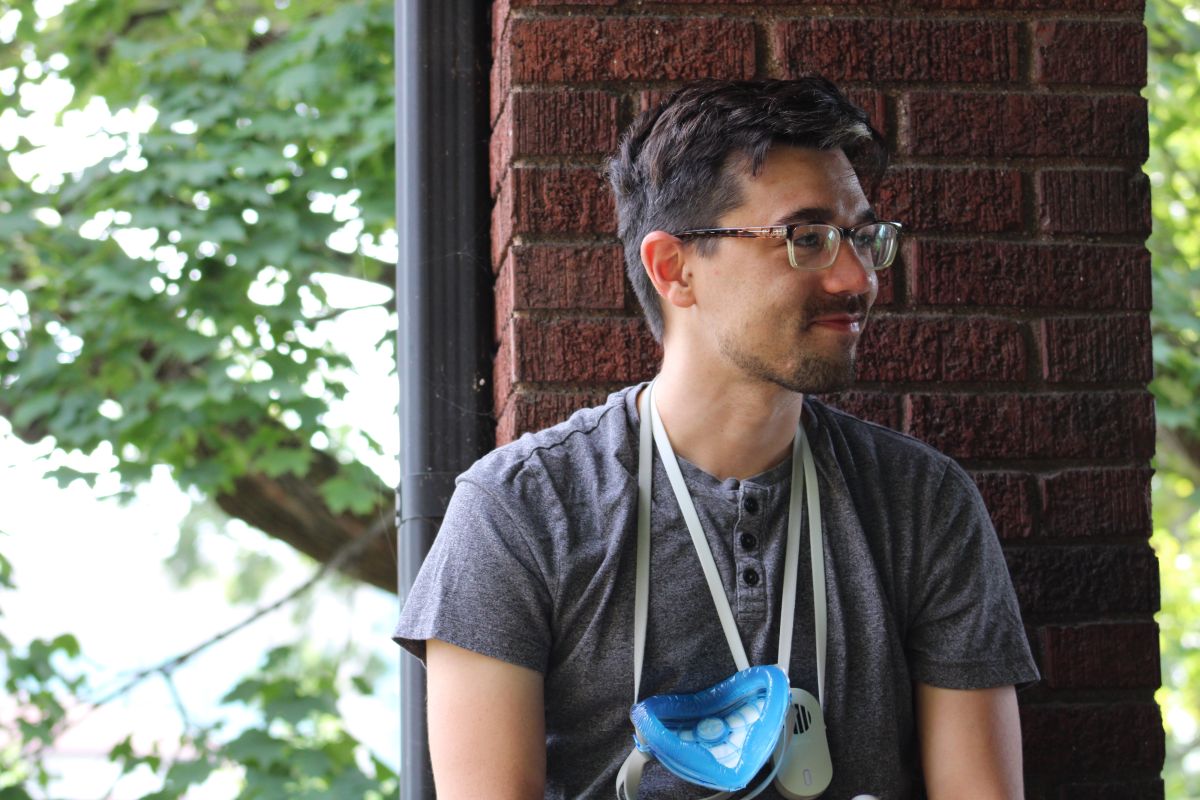 As it turns out, Indianapolis isn't the only Indiana city looking into building a land trust.
Jim Kelly is a professor with the University of Notre Dame Law School who has been advising both Indianapolis and Bloomington as they look into building community land trusts. And, according to Kelly, South Bend launched its own trust in 2021.
"Indiana is one of the few states in the country that has not had a community land trust until South Bend started its community land trust program," he said.
Both state and national experts say that Indiana is late in pursuing such a project – something they attributed to more recent spikes in housing costs relative to other states.
"We have not had cities that have had fast-rising land values in the last few decades and that may be a reason why a land trust has not been an issue in past decades, as it has been in many other states," Kelly said.
Both city and community stakeholders in Indianapolis describe the idea of a community land trust as just one tool in the toolbox to maintain and create affordable housing.
But Jason Webb with Grounded Solutions said he believes cities should focus their efforts on land trusts.
"Because they never invest in one strategy, never one strategy has been the answer, because there are never enough resources put to actually solving the issue at hand," he said.
For Webb, a historic housing crisis should be met with historic investments – instead of soft support for a variety of different plans.
"If you make the historical investments that are needed into correcting affordable housing through our model, you will not need to invest in these same units for generations to come," he said. "It's not about 'can this be scaled' – it's about when are the investments going to come to scale this?"
At her grandmother's house in Indianapolis, Cheryl Lake said she understands that the city's adoption of something like a community land trust is still in its infancy, but she's still heartened by what could be.
"It could be years… but still it's something to look forward to," she said. "Even if it's small. Helping one person, or two or three – that's better than none."
Contact WBAA/WFYI reporter Benjamin Thorp at bthorp@wfyi.org. Follow on Twitter: @sad_radio_lad.