Ball State University has a wide gap in employee COVID-19 vaccinations by type of job, according to internal data.
The Muncie school has not mandated the vaccine. Those who voluntarily report being vaccinated are exempt from surveillance testing, most quarantine procedures, and physical distancing.
Ball State President Geoffrey Mearns says 86 percent of faculty are fully vaccinated and 88 percent of professional staff are, as well. Among the service staff, that number is 43 percent.
"Once again, I would encourage these valued colleagues to consult with their physicians, to listen to the science, and to please get vaccinated."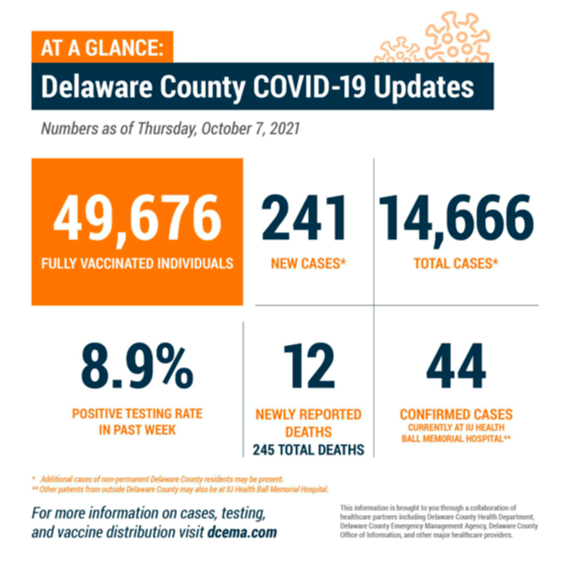 The percentage of fully vaccinated service staff mirrors Delaware County's overall number. About 43 percent of residents are fully vaccinated, according to data from the Centers for Disease Control and Prevention and the Indiana Department of Health.
The county saw about 240 cases in the last week. That number reached more than 550 cases during last month's COVID surge.
Ball State says 70 percent of on-campus students are vaccinated.