The North American International Auto Show in Detroit is in transition. Many automakers chose to opt out this year and the show will move to June in 2020, but despite the cold, there were a host of exciting and ground-breaking autos unveiled. Crossovers and EVs dominated, but there were several surprises. Here are the highlights:
North American Car, Truck, and Utility of the Year

As is annual tradition, the North American Car, Truck, and Utility of the Year were announced on Day One. Hyundai and Ram dominated when a panel of automotive journalists selected the Genesis G70, Ram 1500, and Hyundai Kona as their choices.
2020 Ford Explorer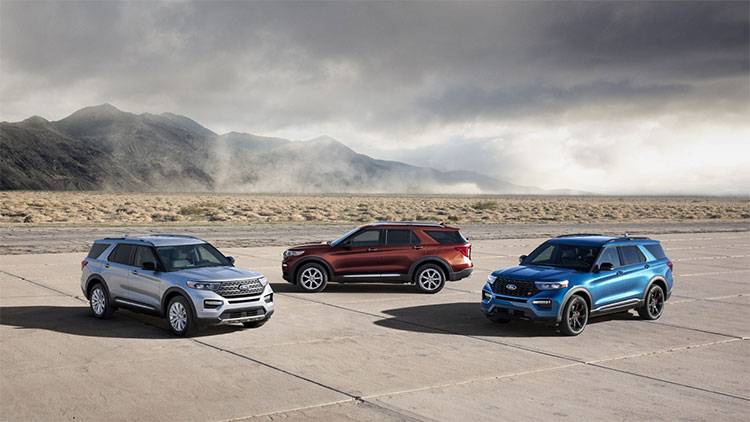 America's all-time best-selling SUV is completely overhauled on a new rear-drive (with AWD) architecture shared with the Lincoln Aviator. Upscale interiors host available 10.1-inch touchscreens, 980w B&O audio, Wi-Fi, wireless charging, and crash avoidance systems. The Terrain Management System has 7 driving modes. It's available with a standard 300 horsepower turbo-four or 365 horsepower turbo-V6 – uprated to 400 horsepower in ST trim. A hybrid joins the ranks. Production begins in Chicago later this year.
2020 Cadillac XT6
Cadillac fills the gap between the XT5 crossover and the Escalade a three-row crossover based on the Buick Enclave. It cribs the Escala concept's horizontal LED headlamps and vertical taillamps. Get it in Premium Luxury or Sport trim, the latter with black mesh grille. Interiors are lavished with wood or carbon fiber, Bose audio, adaptive cruise, head-up display, and night vision camera. Infotainment is by rotary controller; wireless charging and 4G Wi-Fi are available. Go forth with a 310 horsepower 3.6-liter V6. Pricing TBA.
Cadillac EV Preview
Along with the XT6 came news that Cadillac will supplant Chevrolet as GM's lead brand in electrified vehicles. To that end, Cadillac previewed an all-electric Tesla fighter that will be the first vehicle derived from GM's dedicated EV architecture. A variety of body styles will eventually be offered, but the slick crossover with narrow front lamps and wide facia is slick! Look for yet-unnamed model next year.
Lexus LC Convertible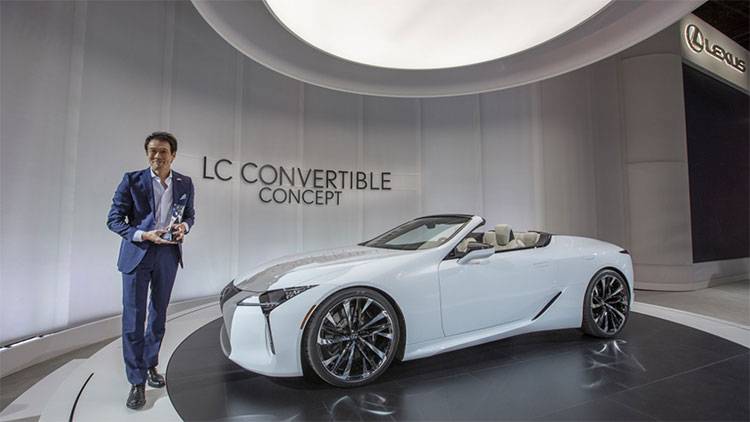 Just three years ago, Lexus launched the exotic LC coupe in Detroit. Now, it shows the beauty of a convertible. Wearing the same edgy next-decade lines as the coupe, and riding on 22-inch wheels, it looks even more elegant with the top down. White leather seats with yellow stitching and a glassy art gallery in the dash add allure. It would be even more exciting propelled by the coupe's V8 and hybrid powertrains. A production version seems imminent.
Infiniti QX Inspiration Concept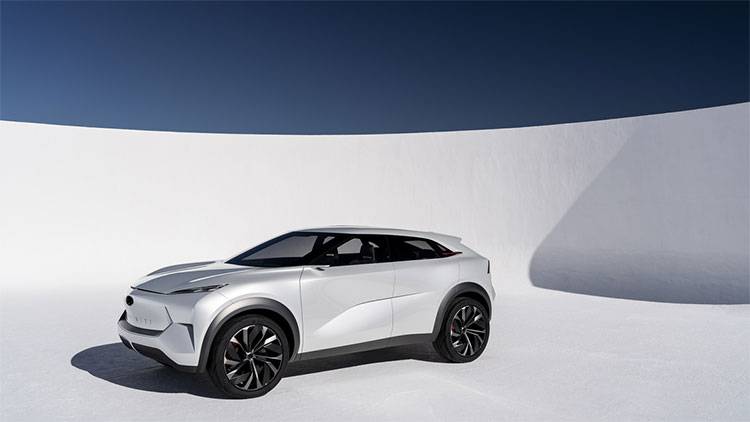 Following last year's Q Inspiration sedan is a similarly-styled organically-shaped crossover that exemplifies Infiniti's new form design language. The spacious lounge-like cabin is enabled by batteries placed beneath the floor and boasts a wide-screen monitor stretching pillar to pillar, white suede floor, and Bianco Carrara marble center console. "e-AWD" keeps wheels moving. Infiniti plans to launch a family of electric vehicles with long driving range.
2020 Toyota Supra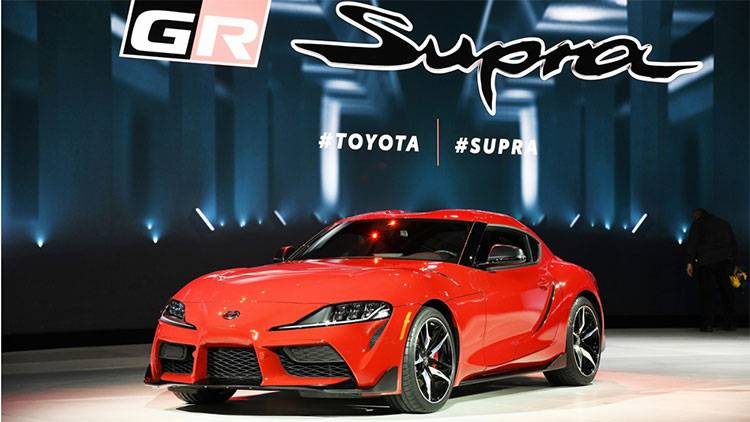 The chassis and assembly are by BMW, but the soul is Supra. Sharing architecture with the all-new 2020 BMW Z4, Supra returns for the first time in 20 years with next-decade bad boy styling highlighted by its F1-style nose and integrated rear spoiler hump. Under the bulbous hood is a 3.0-liter turbocharged inline six-cylinder engine producing 335 horsepower and 365 lb.-ft. of torque. An 8-speed paddle-shifted automatic transmission is standard. Adaptive suspension, active rear differential, head-up display, and JBL audio are available – as are a full suite of active crash avoidance tech. Prices start at $49,990.
2020 VW Passat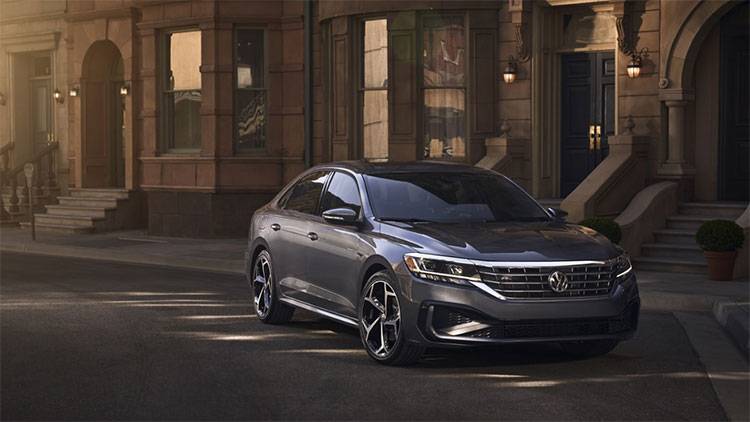 This "new" Passat retains the previous generation's underpinnings, but is fresh up top. A sleeker coupe-like body adopts the Jetta's grille and tail lamps plus a more refined interior with heated rear seats, premium materials, and Fender Audio. Full LED lighting, front crash mitigation, blind spot monitor, and rear traffic alert come standard. Adaptive cruise and lane assist are available. An updated 2.0-liter turbo-four delivers 174 horsepower and 207 lb.-ft. of torque. Sales of the Chattanooga, Tennessee-built sedan begin this summer.
2019 Subaru STI S209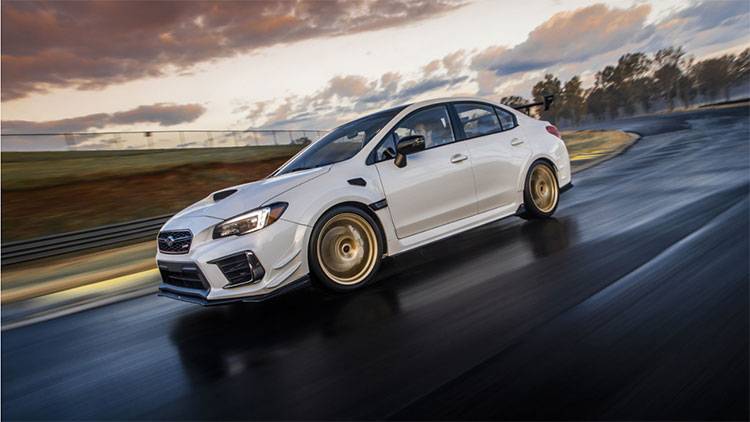 Subaru dropped an even more powerful version of the WRX STi. The first of Subaru's "S-line" performance models to immigrate stateside packs a 341 horsepower turbocharged 2.5-liter BOXER four-cylinder engine, Brembo brakes, and exclusive 19-inch BBS wheels. Additional upgrades include wider fenders, front canards, and a rear wing. Get it in World Rally Blue Pearl or Crystal White Pearl paint. Production is limited to 200 units.
Nissan IMs Concept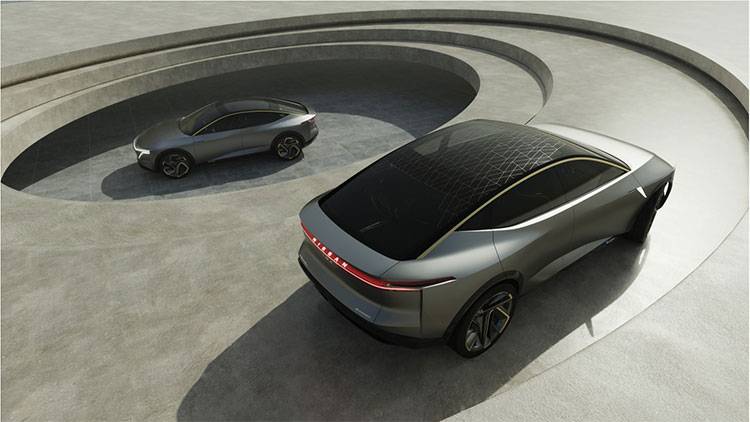 Nissan showed what it calls an elevated, electrified sport sedan with proportions enabled by its electric powertrain that delivers 483 horsepower, 590 lb.-ft. of torque, and 380 miles range. It's envisioned with fully autonomous drive capability. Fluid exotic design includes 22-inch wheels, holographic rear taillamps, and B-pillar-less body. The spacious interior features a wide video screen dashboard, gold details, and unique rear cabin with a large center seat and smaller side seats. This is likely one of seven EVs Nissan will launch by 2022.
2020 Ford Mustang Shelby GT500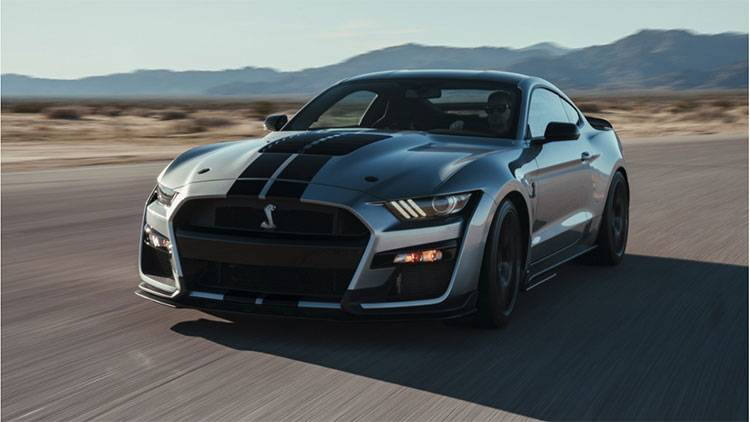 Welcome the most powerful street-legal Ford ever. Behind the snarling face is a 700 horsepower 5.2-liter supercharged V8 engine, connected to a dual-clutch automated transmission, which enables 0-60 mph in 3.5 seconds and a sub-11-second quarter-mile. Active chassis drive modes can be configured for street or track. That aggressive bodywork increases downforce and improves thermal management for faster track times.
2019 Ram 3500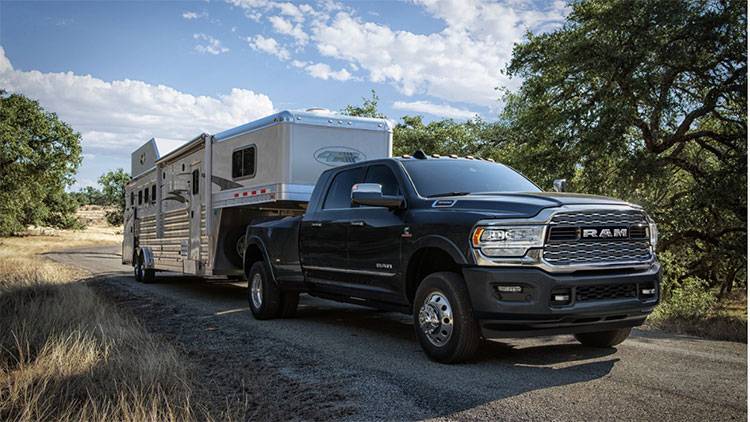 Following the raving success of Ram 1500, Heavy Duty trucks get their turn. Completely restyled and available with all manner of luxury accoutrement, the bigger news is behind the grille. Ram HD comes standard with a 410 horsepower 6.4-liter HEMI V8, but buyers can step up to Cummins diesels that generate 1,000 ft.-lbs. of torque – enough to tow 35,100 lbs. or haul 7,680 lbs. of payload. Air suspension and noise cancelling tech promise an enjoyable haul.
Storm Forward!
Send questions and comments to Casey at AutoCasey@aol.com; follow him on YouTube @AutoCasey.