Terre Haute has commemorated a part of its history – one it has largely avoided for the last century.
In 1901, a lynch mob murdered a Black man named George Ward on the banks of the Wabash after he was accused of murder. Last weekend, 120 years later, Terre Haute dedicated a historical marker acknowledging Vigo County's only known lynching – an event seen by many as the city and county's darkest moment.
"I think it keeps it alive, so that people can understand that there have been wrongs but that each generation could correct those wrongs," said Terry Ward, George Ward's great-grandson.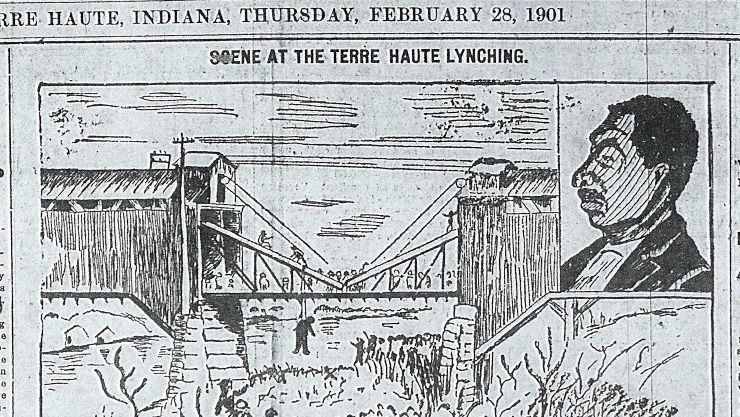 Four generations of Wards attended last weekend's ceremony, including Terry, who grew up in Terre Haute and now lives on the West Coast. He sees it as an opportunity for the family and Terre Haute to heal from an incident that both sides had often preferred to forget.
George Ward was arrested for the murder of Ida Finkelstein, a white woman, the morning of Feb. 26, 1901. According to newspaper reports, he soon confessed to the crime at the county jail. But his day in court never came.
"They were making arrangements to transfer Ward to Marion County Jail," said Vigo County historian Tim Crumrin. "But before they could do that, a group broke into the jail, and they went rampaging through."
A mob of enraged white people took Ward out of his cell and bludgeoned him in the head, likely killing him on the spot. They tied a noose around Ward's neck and hanged him from the nearby drawbridge. The mob then built a pyre on the banks of the river and burned Ward's body.
It's estimated that anywhere from 1,000 to 3,000 people participated.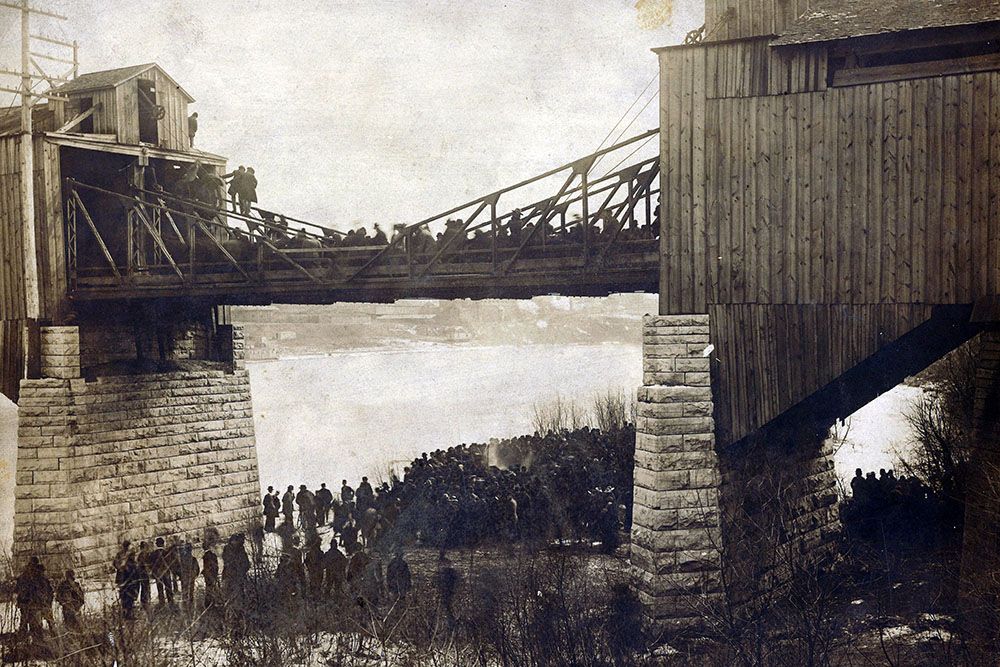 The city was rapidly expanding at the time, and news of the lynching painted Terre Haute in a negative light. Rumors spread that someone from out of town stirred up the mob. One newspaper story suggested Terre Haute was the true victim.
"When this happened, I think it was almost a shock to the community," said Suzy Quick, curator of the Vigo County Historical Museum. "Like, 'What? Oh my gosh, this didn't happen here. We have to pretend this never happened here. Let's just don't talk about it.'"
For the next century, what happened to George Ward was buried in the public consciousness. Those who knew there was a lynching were short on details.
The Vigo County Historical Museum didn't mention George Ward until last year. Quick is overseeing the expansion of the museum's exhibit on Ward and the impact of racial violence.
"These things have to be taught in our educational centers and our museums in order to grow from them, in order for them not to happen again," she said.

According to Terry Ward, the incident became a source of shame for his family, too. The Wards were immediately labeled criminals by mob justice.
"They never spoke about it because to the Ward name, it was a disgrace based on what he was accused of," he said.
Ward learned about what happened to his great-grandfather in his 20s, when his uncle gave him a book about lynching in the United States. Once he retired, he began doing more research on George Ward.
The lynching set off a chain of Ward men leaving the city, with those left behind living in poverty. For many Wards, including himself, joining the military was a way out.
"If you don't have anybody to look up to, if you don't have anybody direct you in a way that's going to help you become successful in this society, then you'll exist in the same poverty that your parents lived in," he said. "I probably am (part of) the first generation outside of any generation since George Ward that has achieved past the poverty level."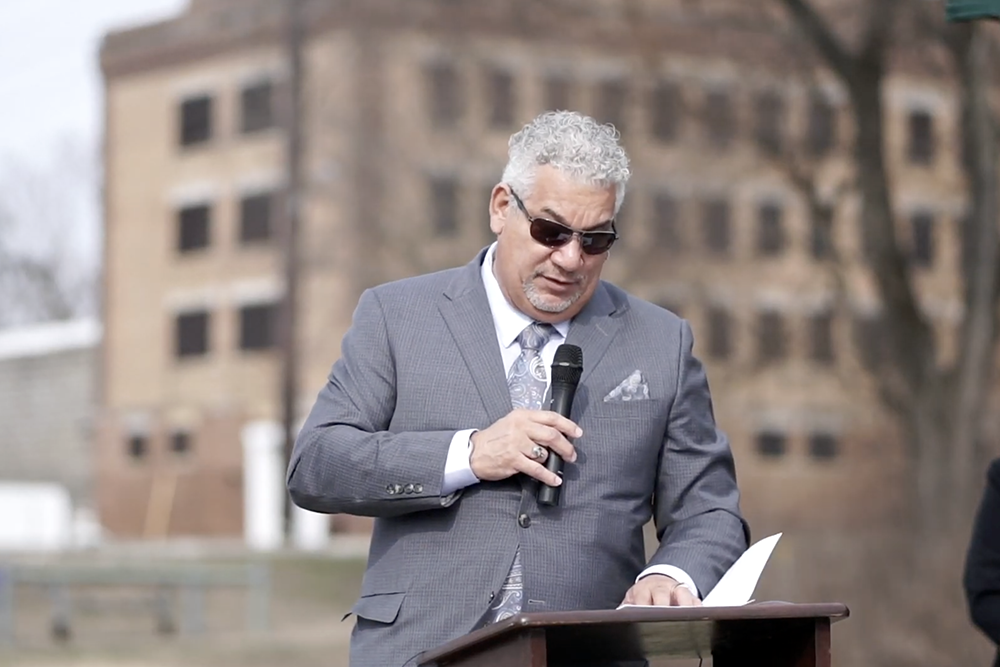 Ward's research led him to the Equal Justice Initiative's Legacy Museum in Montgomery, Alabama, where there is a memorial to lynching victims including George Ward.
The Greater Terre Haute NAACP chapter reached out to Ward, and plans were soon in motion to place a historical marker in George Ward's name as part of the initiative's Community Remembrance Project. For the past three years, they've worked with the city and project to bring it past the finish line.
"It's been in the dark; we are bringing it into the light," said Sylvester Edwards, president of the NAACP's Terre Haute chapter. "So, we can have this healing process. We can have reconciliation; we can have closure."
The ceremony to dedicated the marker and acknowledge the injustice done to George Ward and his family Sunday afternoon at Fairbanks Park. Terry Ward said he hopes other towns around the state follow suit.
"It won't be a source of shame," Ward said. "It'd be a source of strength, I think, for those of us who look back on our history and realize that we are not what they accused our ancestors of being. That we have an opportunity based on what our ancestors experienced to try to raise ourselves up above that."