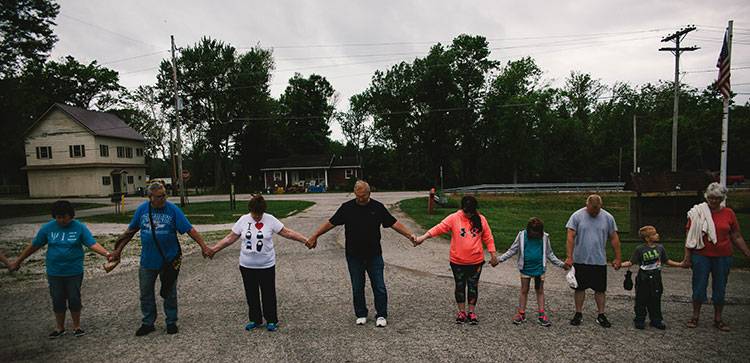 Ravaged by one of the worst outbreaks of HIV in recent history and an underlying epidemic of injection drug addiction, a small rural community is changing fast as it grapples with the fallout of the crisis. In this 4-part series, reporter Jake Harper and photojournalist Seth Herald tell the story of shifting attitudes, new thinking, and signs of recovery.
Read and listen to the stories
Chapter 1: Recovering addict Kevin Polly
Chapter 2: Police Chief Don Spicer
Chapter 3: Public health nurse Brittany Combs
Chapter 4: Stand Up youth group
About The Series
This project was produced by Side Effects Public Media, a reporting collaborative exploring the impacts of place, policy, and economics on Americans' health.
This project is also part of Images & Voices of Hope's Restorative Narrative Fellowship, which gives journalists across the U.S. a stipend to spend six months telling stories of resilience and recovery. Jake Harper was named one of five inaugural IVOH fellows last year.