Across the White River from Downtown Indianapolis, all that remains of the old GM stamping plant is a rusting metal skeleton. The towering structure sits in the back of a 10-acre concrete lot, weeds sprout along every crevice.
Parts for Chevrolet trucks and buses were made here for 80 years. At one point, the plant provided thousands of workers with middle class jobs.
This is Indianapolis City-County Councilor Kristin Jones' district. Her husband was a third generation GM worker, one of the last to clock out when the plant closed in 2011, following a fight over severe wage cuts.
Jone's great great grandparents owned a hardware store next to Hoffa's Silver Cafe. That bright blue building still has its sign and is one of the only historical buildings dotted along Oliver Avenue, which isn't as busy today as it was 40 years ago.
Jones said in the neighborhood's heyday, you didn't leave your house in the early afternoon because traffic was so bad.
"You know, that's when the shift change was, you know, the employees were leaving and the new employees were coming in for the new shift change, and it was just bustling," Jones said.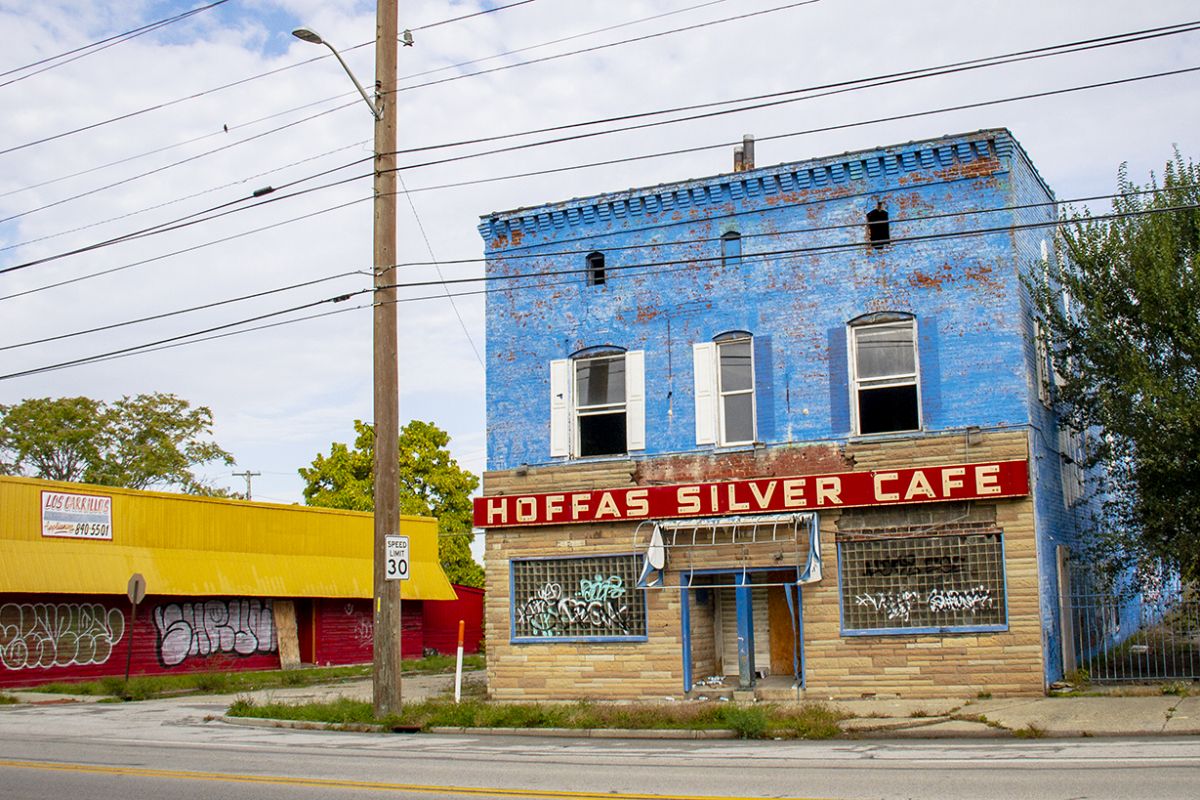 At its height of production, the plant employed more than 5,000 people. But as production started to decline in the '70s and '80s, and the interstate cut off parts of the neighborhood, West Indianapolis businesses began to leave, and the neighborhood began to experience disinvestment.
A second shift, toward further disinvestment, happened in the '90s, while resident Jonathan Howe was growing up in the neighborhood. Eli Lilly and Company built a new technology complex. The development resulted in the loss of some homes and businesses.
"The grocery store is where I got to actually have a chance to meet my friends -- that meeting space isn't available. The baseball diamond that used to be out here used to play baseball on -- that's not available. There's a lot of things that as kids we had access to now have been neglected and disappeared," Howe said.
Howe is now a local business owner and heads the West Indianapolis Neighborhood Congress (WINC), a neighborhood nonprofit that works to improve quality of life issues. He's concerned as plans for another neighborhood shift start to unfold.
West Indianapolis is getting ready to welcome a new corporate neighbor.
Animal health company Elanco announced plans last year to build its new global headquarters on the old GM stamping plant site. The project is backed by $135 million in city bonds. Other plans for the nearly 10 acre site include a mixed-use development and expansion of White River State Park.
Both could lead to neighborhood revitalization.
City-County Councillor Kristin Jones said she's committed to bringing new life back to the area.
"This project is very personal to me and this is why we moved from the suburbs down here to raise our family," Jones said.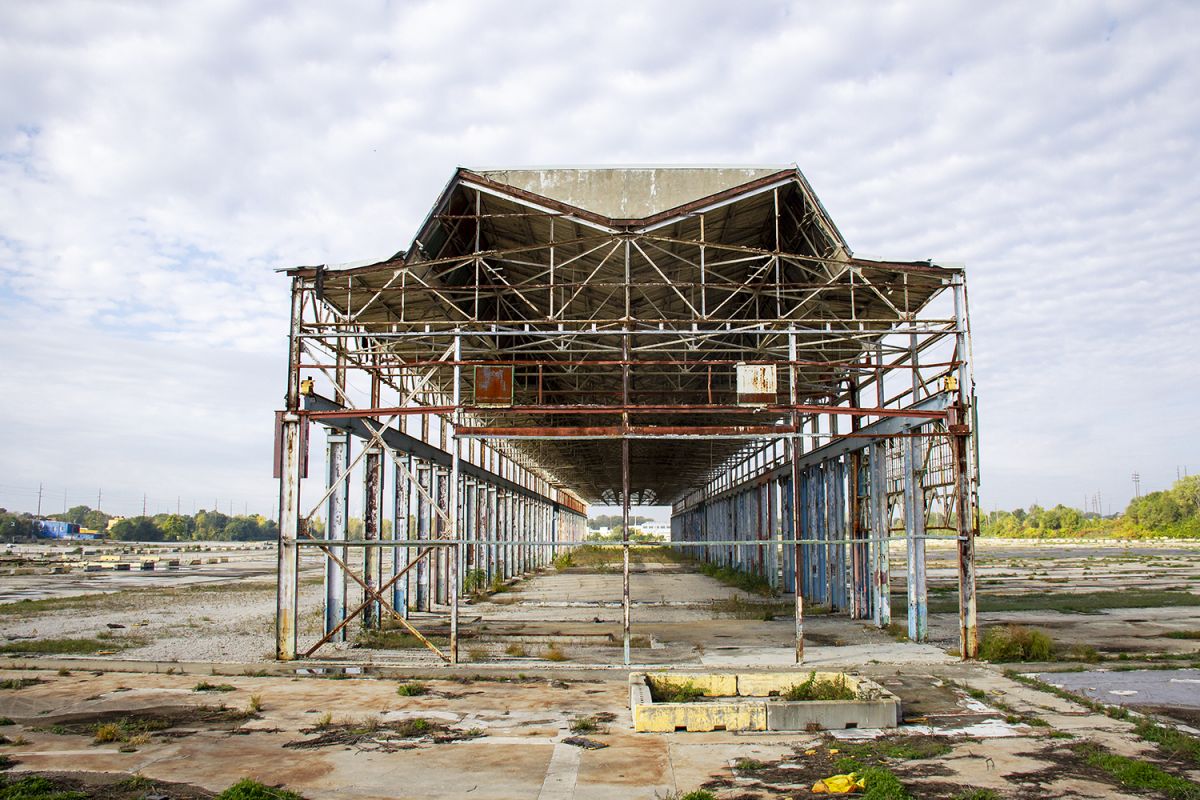 Gentrification?
The quality of life in West Indianapolis could improve with the redevelopment process.
Rachel Rainer owns a home right across the street from the Elanco site. She says her neighborhood is already seeing investment -- as vacant homes get makeovers.
"This one they cleaned it up," she said pointing to a small two-story home, "I think it's slowly but surely getting revitalized and getting a needed makeover."
Residents interviewed for this story say Two Chicks with A Hammer, a local home renovation company owned by stars of the HGTV show "Good Bones" have purchased at least two homes in the neighborhood to rehab.
Others in the community hope more businesses will grow around the site and lament the loss of restaurants and businesses that closed in recent years.
But if property taxes increase because of investment and improved quality of life, longtime residents may be unable to keep up. The cost of rental units may climb. All of that may mean many current residents will be priced out of the improving neighborhood.
The neighborhood's nonprofit community development corporation, West Indianapolis Development Corporation, helps residents stay in their homes. WIDC Executive Director Lisa Laughlin said West Indianapolis is not alone in this struggle with gentrification.
"Every community in the country is trying to figure out that balance when it comes to redeveloping an area," Laughlin said.
State legislation to offer property tax relief to longtime residents in such areas has been proposed and failed in recent years. Laughlin said that those types of protections could be a good first step.
There's a shortage of affordable rental units across Indiana for low income residents making only 30% of their area median income. A quarter of renters are considered extremely low income. many of them employed or seniors.
"Redevelopment of housing at a higher level brings in a higher level of property taxes, and that's the double-edged sword, because it also impacts everybody else on that block who may not have had the opportunity to put more money in their property," she said.
Many residents rely on affordable housing in the neighborhood, the question is -- how to preserve it?
Keeping and building stock
The majority of homes in West Indianapolis are still fairly affordable, but some also need work. Homes for sale in the neighborhoods range between $50,000 for a rundown two bedroom, to $130,000 for a newly renovated home near the Elanco site. Homes rent for about $700 per month. About 15 percent of properties are vacant.
Many of the homes built in the early 1900s were once owned by GM workers, and some families have lived in their West Indianapolis homes for decades.
WIDC's Beth Gibson said there's more work to do to ensure those families aren't priced out of the neighborhood.
"Our goal is to increase affordability, to be able to maintain a full and affordability factor in the neighborhood as prices continue to climb," Gibson said.
WIDC helps residents purchase homes, provides rental units and helps neighbors facilitate home repairs. Executive Director Lisa Laughlin said much of the work is connecting people to available federal money and other forms of public assistance.
"We know that the best way to build financial stability and a family is through homeownership," Laughlin said.
The most robust federal program to increase the affordable housing stock is the Low Income Housing Tax Credit, or LIHTC. Developers are incentivized to build more rental units for low income residents through the credit.
The new Elanco project also includes an opportunity to increase the number of high quality units for rent. Final decisions on the new mixed use development adjacent to Elanco have yet to be determined, but typically similar mixed use developments that utilize tax credits offer only a portion of units to lower income residents.
Laughlin said, even with only some lower income units, the new development would help current efforts to increase housing stock more than what WIDC can provide.
"So we are planning to build four new homes this year for homeownership, for low income families. Families that are below 80% of the area median," Laughlin said. "But that's a tiny little bite, being able to put in a multifamily building that could have up to 200 units. That's huge and it's still a small bite of that huge elephant."
Indiana is 135,000 units shy of having enough rentals, so that no families have to spend more than 30% of their income on housing. And in Marion County, Laughlin and other housing experts agree it's going to take many more homes and apartments to fill the affordable housing shortage.
"It's going to take everybody working together to eat that elephant," Laughlin said.
Community input
The Elanco deal is between the city of Indianapolis and the state of Indiana. Ultimately, the state will decide what happens with the mixed use property and the White River State Park expansion project. But special emphasis has been placed on community input.
Elanco Executive Vice President of Human Resources Dave Kinard said talks with community members have been productive.
"We are very excited about the dialogue that we've had so far, the enthusiasm that most are sharing with us, about us coming to the neighborhood," Kinard said.
Those that are not as excited include Jonathan Howe with the West Indianapolis Neighborhood Congress.
Howe is concerned about neighbors he talks to that have trouble maintaining their properties.
More than a quarter of West Indianapolis residents are at or below the poverty line, about the same amount have no high school diploma. Howe takes issue with the amount of incentives the company is receiving and wonders why a project like the residential mixed use building can't designate many more units for low income residents.
"It's like I'm sorry, guys, but that's not some huge gift to the community to give us 10% of this facility that we bankrolled off of our taxes," Howe said.
Howe attended meetings with other community members, city leaders and neighborhood groups, but he said there hasn't been an effort to reach everyone.
"I'm just going to be blunt about it. Every person that's been in these meetings has been white, including me," Howe said.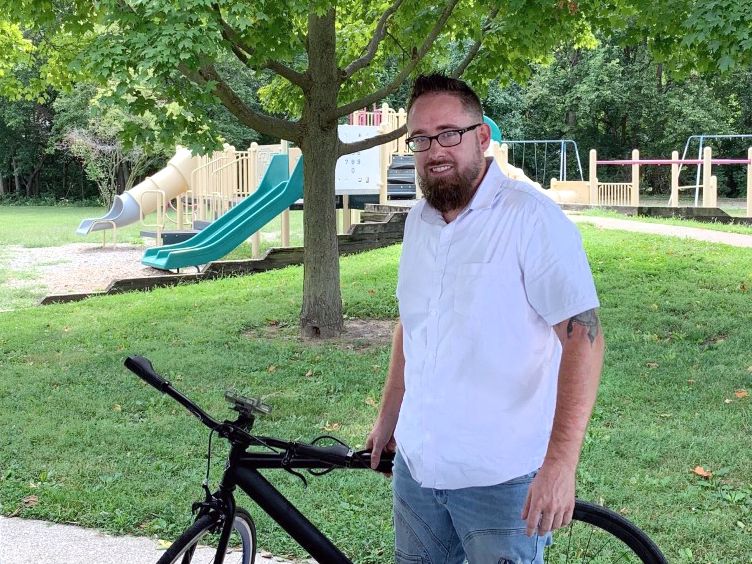 Another issue people attending input meetings raise is food security. Parts of West Indianapolis are food deserts, with limited access to healthy food options for residents. Elanco's Kinard said the company is committed to addressing that problem.
"With private entities, with public entities, with working with the local government, we are committed to helping Indianapolis be the first food secure city in the United States," Kinard said.
Howe said equity needs to be closer to the forefront when discussing all of these issues, be it food or housing.
"Our major concern, as these projects move forward, is making sure everyone has a voice, the historic black community, the growing Hispanic community," Howe said.
Elanco plans to break ground on its new headquarters by the end of the year.
Contact WFYI city government and policy reporter Jill Sheridan at jsheridan@wfyi.org. Follow on Twitter: @JillASheridan.