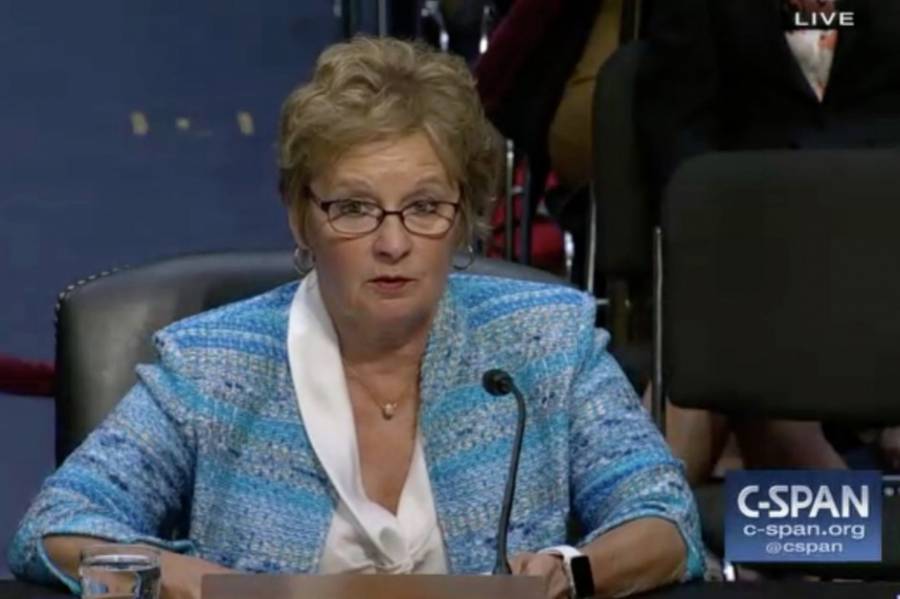 Indiana Secretary of State Connie Lawson testifying before the Senate Intelligence Committee. (Photo: CSPAN)

Indiana Secretary of State Connie Lawson testified before the U.S. Senate Intelligence Committee hearing Wednesday on election security.
The hearing focused on reports that the 2016 presidential election was influenced, and possibly manipulated, by the Russian government.
Lawson also sits on the recently-created Presidential Advisory Commission on Election Integrity. She told the Senate committee there is no evidence that vote casting or vote counting was manipulated in any state or county.
But she says one recent revelation should not have been secret in the first place – that the identity of a company providing voter registration services was compromised.
"Of course it's gravely concerning that election officials have only recently learned about the threats outlined in the leaked NSA report, especially given the fact that the former DHS Secretary Jeh Johnson repeatedly told my colleagues and I that no specific or credible threats existed in the Fall of '16," she says.
Lawson says Secretaries of State like herself should have more access to classified threat information.
She argues that along with creating vulnerabilities, the current process threatens to erode public confidence in elections.