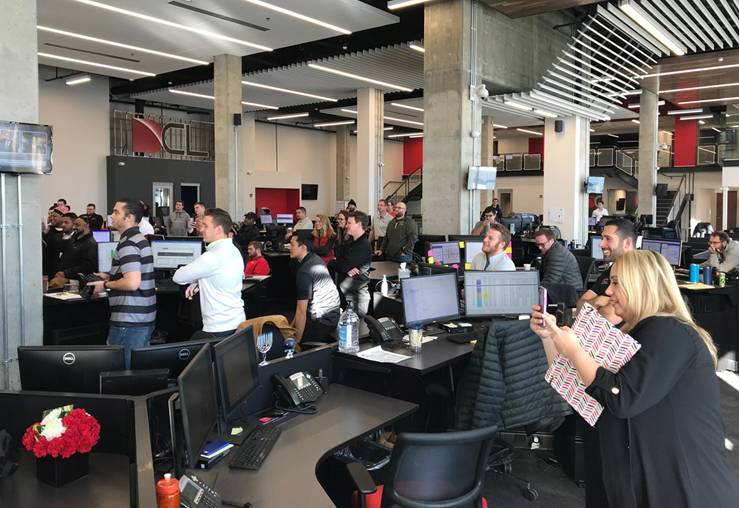 All 85 employees of Direct Connect Logistix have relocated to its new 14,000 square-foot facility, located on Michigan Street in downtown Indianapolis. (Photo by Drew Daudelin)

The Indianapolis-based company Direct Connect Logistix announced it will create 90 high-wage jobs in the next two years.
The company's expansion, which would more than double its current staff, was made possible by its recent move to a new downtown headquarters.
Indianapolis Mayor Joe Hogsett says the company exemplifies the city's culture of innovation, and hopes its expansion is a sign of things to come.
"This is yet another step in cementing our city's critical position in meeting national and global distribution needs," Hogsett says.
The state is helping to support the expansion, with a tax credit program offered by the Indiana Economic Development Corporation. But the incentive is only available if the new positions are filled.