State Superintendent-elect Jennifer McCormick's transition team has begun holding meetings.
The 17-member team will help McCormick assemble a leadership cabinet at the Department of Education before she takes office Jan. 9. Their first meeting was held Thursday.
The team includes Republican State Rep. Tony Cook, State Board of Education member Lee Ann Kwiatkowski, heads of state education associations and local school administrators. A former Yorktown principal, now a high school leader in Ohio, is also included.
"The team's commitment to Hoosier students will drive critical decision-making which will ultimately impact Indiana's education system and ensure Indiana has one of the best Departments of Education in the nation," McCormick said in a statement released today.
Critics have feared McCormick would pick members of former-state superintendent Tony Bennett's staff or pro-school choice leaders to help her reshape the department. The reason? Many of Bennett's campaign funders also supported McCormick.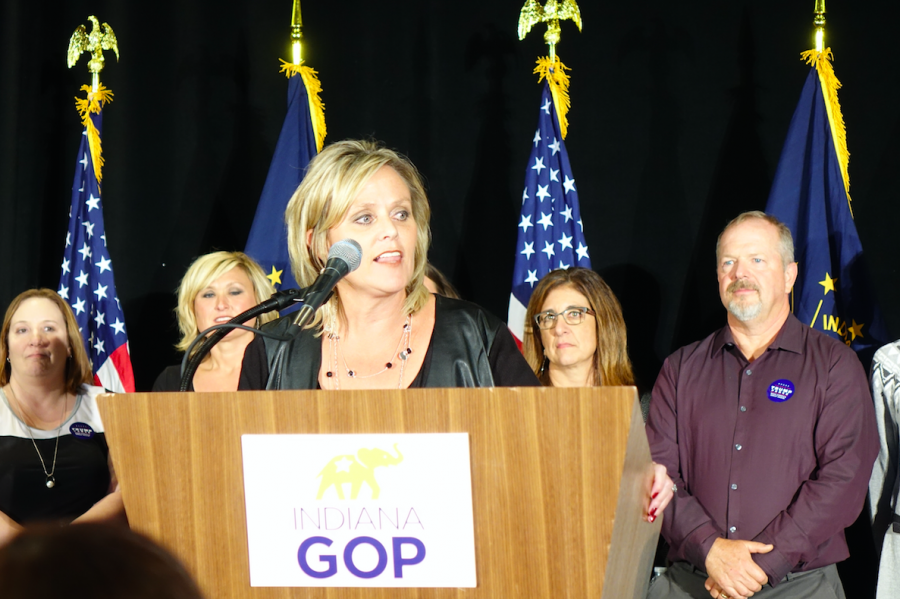 On election night, McCormick said she would not rule anyone out.
"I am not sure I will end up with Tony Bennett's people or not but if they are highly qualified and they are the best person for the position, then maybe," she said then.
Former Marion Community Schools Superintendent Steve Edwards is the transition team chair.
So far, McCormick's transition team seems to be made up solidly of members and supporters of traditional public schools.
That's already led one charter school leader to ask whether the team will do outreach to those in school choice. Scott Bess, who is head of the yet-to-open Purdue Polytechnic charter high school, tweeted to McCormick and team member Jeff Butts:
"Strong team. Assuming members will reach out for advice on charter issues.to ensure DOE serves all schools?"
@WayneTwpSuper @DrMcCormickIN Strong team. Assuming members will reach out for advice on charter issues.to ensure DOE serves all schools?

— Scott Bess (@scottbessindy) December 2, 2016
McCormick, the Yorktown Schools Superintendent, beat incumbent Democrat Glenda Ritz in possibly the biggest upset of the November general election to become the next superintendent of public instruction. McCormick campaigned on a platform that included putting "students before politics."
McCormick's transition team includes:
Brad Balch, professor and dean emeritus, Indiana State University, Department of Educational Leadership
Todd Bess, executive director of Indiana Association of School Principals
Wes Bruce, education and assessment consultant
Jeff Butts, president-elect of Indiana Association of Public School Superintendents and superintendent of MSD Wayne Township Schools
Rep. Tony Cook, Republican State Representative, Indiana House of Representatives, District 32
Denny Costerison, executive director of Indiana Association of School Business Officials
Scot Croner, superintendent of Blackford County Schools
Steve Edwards, McCormick transition team chair, retired superintendent and education consultant, administrator assistance
Nancy Holsapple, executive director of Old National Trail Special Services Inter-Local
David Holt, chief financial officer of MSD Warren Township Schools
Lee Ann Kwiatkowski, State Board of Education member
Micah Maxwell, executive director of Boys & Girls Club of Muncie
Hardy Murphy, executive director of Indiana Urban Schools Association and Clinical Professor of Education, IUPUI, IU School of Education
Kathryn Raasch, principal of Wayne Township Preschool
Terry Spradlin, director of community and governmental relations of Education Networks of America
Lisa Tanselle, general counsel at Indiana School Boards Association
Kelly Wittman, executive principal of Max S. Hayes Career & Technical High School of MSD Cleveland Schools in Ohio
Contact WFYI education reporter Eric Weddle at eweddle@wfyi.org or call (317) 614-0470. Follow on Twitter: @ericweddle.