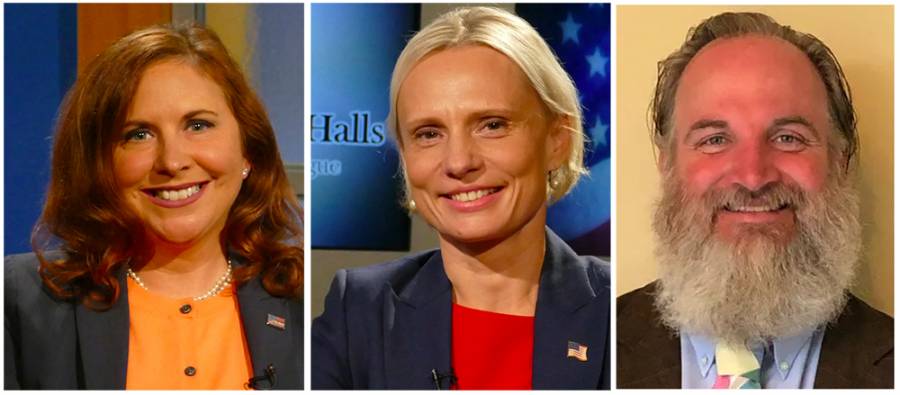 One of the most contentious races in the Indiana has been for the U.S. Congressional seat in
District 5. The district makes up much of Hamilton, Tipton, Madison, Grant counties and part of Marion County. Republican Susan Brooks, who was first elected to the seat in 2012, did not seek re-election.
Democrat Christina Hale, Republican Victoria Spartz and Libertarian Ken Tucker are running for the empty seat. WFYI's Jill Sheridan spoke with the three candidates -- via Zoom to observe social distancing -- about issues including health care, insurance, the pandemic and calls for racial justice.
The interviews have been edited for length.
---
Christian Hale is the Democratic candidate for District 5. Originally from northern Indiana, Hale
served as a state Representative from 2012 to 2016. She also worked as an executive for the
nonprofit Kiwanis International.
Victoria Spartz is the Republican candidate for District 5. She is currently serving in the Indiana
Senate District 20, appointed in 2017 following the departure of Luke Kennley. Originally from
the Ukraine, Spartz has worked as an accountant and a business owner.
Ken Tucker is the Libertarian candidate in District 5. He is an Indiana native with a background
as an educator.