Most Americans are not guaranteed access to health care, but one group of people is assured that right — incarcerated individuals.
Denying people in jail or prison access to necessary health care could be considered "cruel and unusual punishment," according to the courts' interpretation of the Eighth Amendment, because they cannot seek help on their own. In a way, prisons are supposed to keep people inside healthy but they are also meant to punish them –– so are prisons striking a balance between both? Stories from incarcerated women in Indiana Women's Prison show that this balance is not always there. That's what a new season from Sick — a podcast from WFYI and Side Effects Public Media — found after a year-long investigation.
The podcast, which released the first episode of the new season on Tuesday, uncovers stories of repeated denial of crucial health care and sexual assault inside the Indiana Women's Prison, a maximum security facility in Indianapolis. The result is trauma and women dying by suicide or due to health complications.
"People in prison are forgotten about, essentially, unless you're sort of directly connected to someone who's behind bars," Jake Harper, the co-host of Sick and a reporter for Side Effects Public Media, said.
"Most people just don't think about what happens in a prison, and it matters even for purely selfish reasons. You should care because we pay a lot of money to keep people housed in our state and federal facilities and our jails."
Incarcerated people are among the most vulnerable populations in the country. African Americans are also disproportionately represented in the criminal justice system population –– more than 30 percent of incarcerated individuals are African American, even though they only represent less than 13 percent of the country's entire population.
The access journalists are given to prisons is limited and that makes it hard to pinpoint where the system might be failing some prisoners and who to hold accountable.
"I guess the overarching problem was that we couldn't really get anyone to talk to us face-to-face or phone-to-phone or Zoom-to-Zoom," Lauren Bavis, the co-host of Sick and a reporter at Side Effects Public Media, said.
"And that's hard because then you can't ask follow up questions and say, 'Is there a reason that we can't have access to this? Is there an explanation you can give as to why this [data] isn't available?' And so that was really frustrating."
Bavis said multiple interview and data requests sent to the Indiana Department of Corrections were denied or provided in incomplete form.
A spokesperson for the IDOC said she could not comment on the podcast, because she has not heard it yet. But she said that any correctional officer "involved in criminal activity would have their case go through the justice system and a court would decide on their sentence."
She added that "any communications that violate IDOC policies will be restricted." It is unclear which policies the podcast hosts violated.
Like most prisons, the Indiana Women's Prison monitors communications with prisoners to ensure the security of the facility. But that also means that sometimes the messages Harper and Bavis tried to send to prisoners were blocked, casting an even darker cloud over what goes on inside the facility, according to Sick's hosts.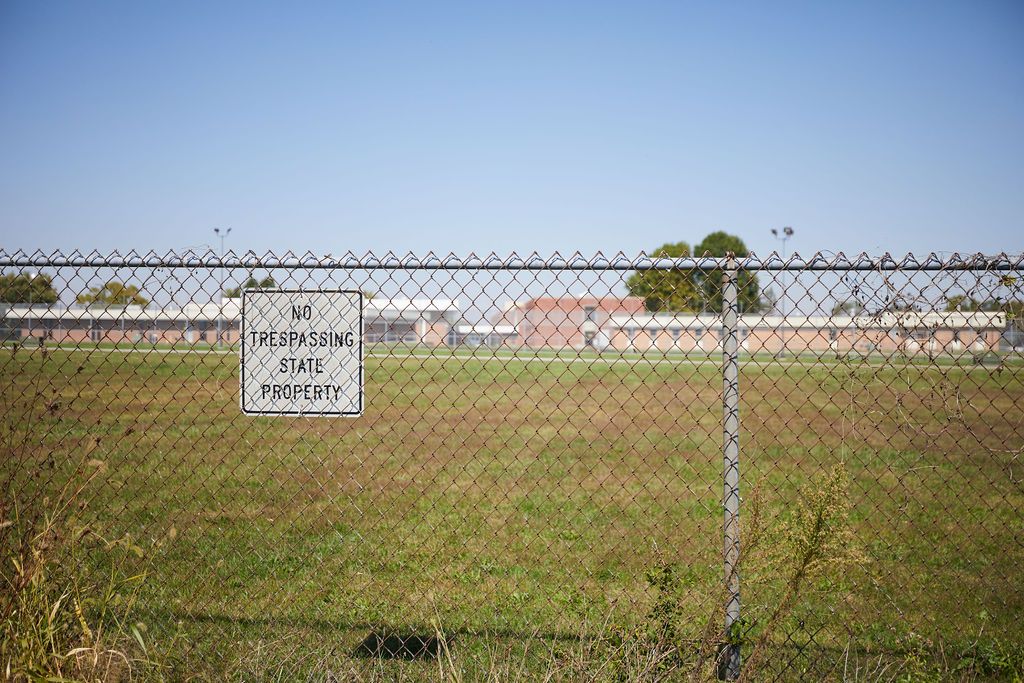 The number of women in prison is much lower than men. But the rate of incarcerated women across the country increased by more than 700 percent between 1980 and 2019, according to the Sentencing Project. It jumped from about 22,000 women to nearly a quarter million women in prisons in 2019. Indiana ranks 15th among the states that have the highest rates of incarcerated women with 75 out of every 100,000 being behind bars.
The podcast's first episode this season shares the story of Princola Shields, a 19-year-old African American Indianapolis woman whose family describes her as a free spirit, and a bubbly and loving person. She had a rough upbringing, but she was working on turning her life around. She had just landed a new job and bought a pet rabbit.
In 2014, she was charged with shoplifting and was eventually sent to the Johnson County Jail. According to a jail report, she was resisting a deputy when he was trying to restrain her and scratched his eyelid. She was then charged with battery of an officer, which is a felony. She was sent to Indiana Women's Prison as a result.
The Indiana Women's Prison — like most prisons — has extensive health records for their prisoners. Shields's records clearly showed that she had suffered from mental health problems. According to public records obtained by Sick and fellow prisoners who spoke to the hosts, Shields threatened and even tried to kill herself twice. One time she carved the word "pain" on her arm with a razor and was put on suicide watch. Still, she died by suicide in the shower after the prison guards failed to check on her as often as they are required to.
And Shields is only one of several women whose stories are shared on Sick this season.
For months, Harper and Bavis have been in touch with women inside the Indiana Women's Prison as well as ones who have served their time there and have since been released. The stories they tell show repeated incidents of hostile interaction with guards.
"We have heard of stories of guards being nice and understanding but there are also others who think of themselves as the 'punishers'," Harper said.
This hostile environment that the women are thrown into can exacerbate existing conditions they have and might even trigger new ones. According to data from the Indiana Department of Corrections, nearly a quarter of incarcerated people in Indiana have some sort of mental illness diagnosis.
Testimonies from prisoners and families reported by Sick describe instances of rape, lack of attention to serious health problems such as broken bones, and hostile treatment by the guards.
"I think it's the stuff that people are sort of afraid of, or the things that sort of stress them are their interactions with correctional officers, specifically," Harper said.
Sick's second season will feature five episodes exploring stories of women inside the facility. The podcast is produced by WFYI and Side Effects Public Media. It is available on all podcast platforms like Spotify and Apple Podcasts. You can also listen to the episodes directly on Sick's website.
Contact health equity reporter Farah Yousry at fyousry@wfyi.org and follow her on Twitter: @Farah_Yousrym.
This story is produced as part of a collaboration between WFYI, Side Effects Public Media and The Indianapolis Recorder.