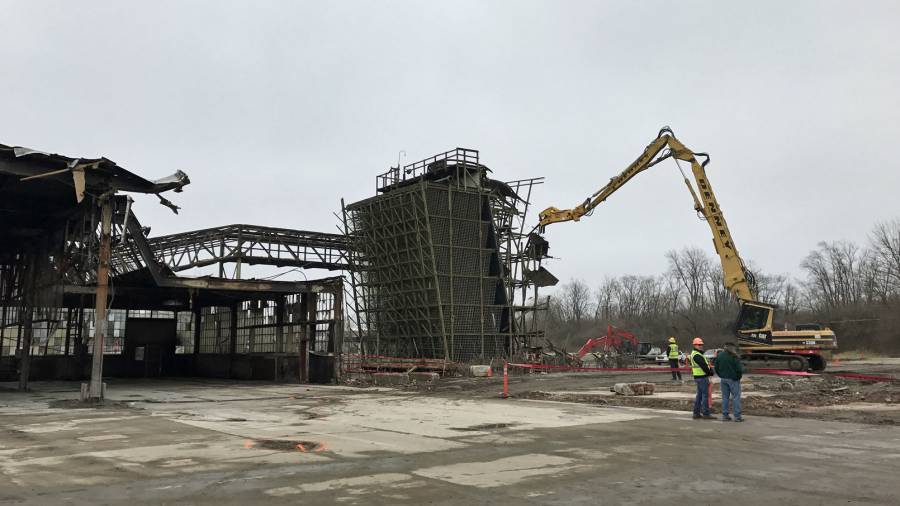 The RCA manufacturing plant, once a beacon of prosperity that employed thousands of workers, was shuttered in 1995 and demolished in early 2017. (Photo by Drew Daudelin)

A manufacturing plant on the near-east side was demolished earlier this year, after sitting abandoned for over two decades. Now the planning process to redevelop the property is underway.
Near East Area Renewal, or NEAR, is the nonprofit development group leading the planning process. The group announced they've chosen the local architecture company RATIO to help with coordination.
NEAR Director John Franklin Hay says there are no forgone conclusions on what might fill the 50-acre plot, called Sherman Park.
But Hay says NEAR, and other groups involved, hope it reclaims its past role, when the now-demolished RCA factory provided about 8,000 jobs to east-side residents.
"That is one of the primary desires of the City of Indianapolis, that we are able to see it as a place that provides employment for lots of folks," Hay says.
Hay says the surrounding area currently has a 24 percent unemployment rate.
NEAR will host a series of public input meetings over the next 18 months. The first meeting will happen Aug. 1, at the John H. Boner Community Center.
The recommendation will ultimately go to the City of Indianapolis, which owns the land.