Indianapolis is dotted with properties that echo its industrial past – where factories closed, jobs disappeared, and pollution threatened health and kept property values low. Throughout 2022, WFYI will report on efforts to revitalize those communities. Efforts in the Rivoli neighborhood, on the city's Near Eastside, focus on one area that used to be a neighborhood hub.
But can development efforts at a large brownfield site in Indianapolis bring environmental, economic and social justice to a disinvested community? The area in question is Sherman Park, former home of an RCA and then GE plant. There used to be 8,000 jobs here.
"These huge industrial sites that were employment centers, as they went, you know, you also saw a lot of people leave," Aryn Schounce, chief policy director with the City of Indianapolis Department of Metropolitan Development, said.
Schounce said the city is prioritizing neighborhood development based community input.
"I think it is really critical for the city to move forward in terms of implementing that vision and being able to marshal the resources that we need to bring that plan to life," Schounce said.
The RCA plant closed for good in the 1990s. People moved. They followed new jobs. Stores and shops closed. The 50-acre, vacant RCA site became a magnet for crime.
Urban blight moved in and residents who stayed lived with years of declining home values, crumbling infrastructure and pollution – including some of the highest lead levels in the county.
Gabe Fillapelli is an IUPUI Environmental Professor and director of Center for Urban Health.
"That environmental burden of just even seeing an unclean environment, you know, an ungreen environment. That adds to every number of burdens. And, and I think the challenge for cities like Indianapolis is that the redline map still persists in terms of its environmental assets," Fillapelli said.
Neighborhoods in Indianapolis, including the Near Eastside have been racially segregated for decades and have experienced decline and disparity in any number of areas — economically, educationally and environmentally.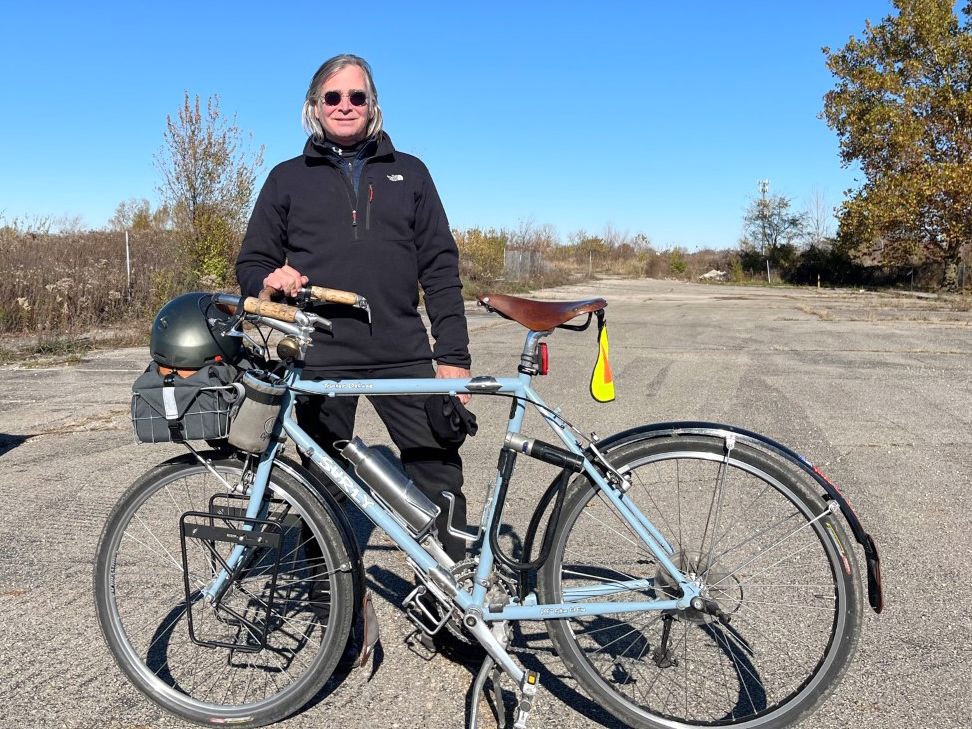 John Franklin Hay is executive director of the Near Eastside Area Renewal, or NEAR. In a parking lot on the corner of Sherman and Michigan, a view of the 50-acre site with a backdrop of the Downtown skyline.
"Now every building on the property is torn down. In 2017, we worked with EPA for an area-wide planning process that had over 230 neighbors involved in determining what a reuse would look like," Hay said.
That collective determined the vacant site should serve a mix of uses: green space and light industrial, commercial and residential – with a priority on affordable housing. But the cleanup began first.
"Along with that goes a real concern for building community and for community justice, environmental justice," Hay said.
There's also a weed-covered mound of illegal dumping in the foreground, grayish and brownish underneath.
"What we're looking at out here is what we call Taupe Mountain," Hay said.
"It's all stuff that's been brought here from construction sites, and there's been, you know, an assessment of that material, it does need to be removed."
The city says it will cost an additional $5 million just to clear out Taupe Mountain. And then businesses and more affordable housing can move in.
But there are few protections for low-income residents seeking to stay or looking to move into a redeveloping neighborhood. The city says it wants to prioritize affordable housing, but it hasn't designated how many subsidized units there will be.
City policy director Aryn Schounce said supporting neighborhood jobs is also an important part of the puzzle.
"We are really trying to prioritize companies that will hire from the neighborhood that have accessible jobs, especially to individuals who do not have, you know, a bachelor's degree," Schounce said.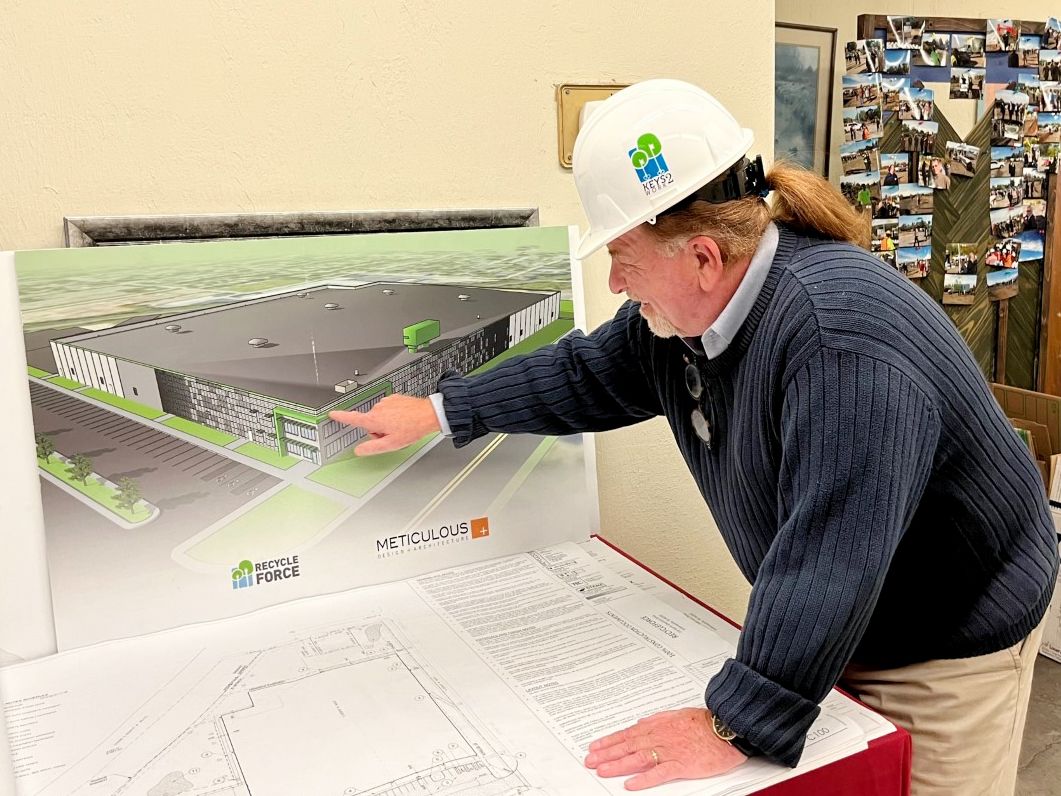 Construction is already underway at the first employer for this revitalization project. RecyleForce, a company that recycles electronics and employs people coming out of the criminal justice system. It plans to move to the new location this year and will be able to serve and employ double the number of people.
Things are still bustling at its current location in another near east side neighborhood. President Gregg Keesling said he doesn't want to see the Sherman Park redevelopment plan go the way many others have gone before.
"We really have got to allow the community to catch up so they can stay in their houses or buy their houses or rent so they don't continually get moved out because money sweeps in faster than that needs to happen," Kessling said.
He said it's a balancing act between development and displacement.
"I have this line: empathy always bends towards power. No matter how hard we try to do things we're gonna bend that way anyway, but we've not tried as hard as we could," he said.
Sherman Park is actually the site where RecycleForce first started a decade ago, making it a self-contained environmental metaphor for the entire effort. The organization received a New Market Tax credit from the city providing $13 million to help build the new facility. The group also recently received an additional grant from the EPA's Brownfield job training grants.
"So I really think there's this tremendous opportunity for us to do it different this time," Kessling said, "and with RecycleForce being the anchor tenant we're going to work real hard to make certain that everybody lives up to that."
The city owns nearly 40 similar brownfield sites, scattered around Marion County, in various stages of redevelopment. And they all take time and money to heal.
Sherman Park started clean up in 2016 and the project is scheduled to be completed in five years.
Contact WFYI city government and policy reporter Jill Sheridan at jsheridan@wfyi.org. Follow on Twitter: @JillASheridan.