Part Three of a Three-Part Series: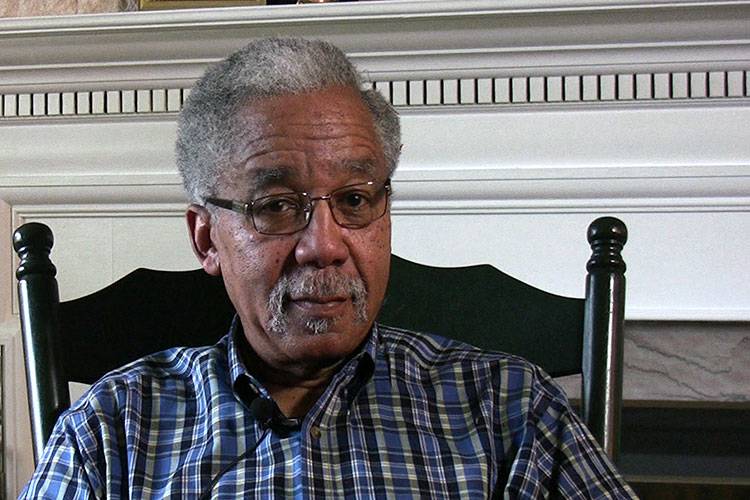 In 1964, the son of a prominent Indianapolis black minister was recruiting participants for Freedom Summer – the 10-week drive in the Jim Crow South to register black voters. Rev. Thomas Brown was just 22 years old in 1964 – but he had already worked two years for the civil rights group known as SNCC – the Student Nonviolent Coordinating Committee.
Brown helped train the nearly 1,000, mostly white college students who gathered at Oxford, Ohio before their participation in Freedom Summer. The volunteers would live with southern black families during the project and help register black voters.
"In '64 we all were gearing up for the summer. We were doing the training for the students getting ready to go into Mississippi for the VEP project – the voter's project," Brown said.
The South was a dangerous place for African Americans attempting to assert their rights and for anyone trying to help them. The training of the volunteers included how to react nonviolently if confronted, and to never be caught alone.
Brown says they all had reason to be on alert. Three Freedom Summer workers – two white and one black – disappeared after investigating a bombed out black church in Philadelphia, Mississippi. It would be weeks after their burned out car was found that their bodies were discovered buried in an earthen dam.
"We who were the black experience would go in and a lot of times, the black population who lived in those areas, many of them wanted to vote, but they were afraid and the laws were so stringent," Brown said. "And the whites who would go into those communities – they were more threatened by the system because, 'Here you come down here and you shouldn't be down here.' So, it was ugly. It was ugly."
Brown's work was based in Alabama – but he traveled all over the south, visiting colleges and recruiting for SNCC. He had family in both Alabama and Mississippi – but felt less at ease in Mississippi.
"You always knew – you better get where you're supposed to be before the sun goes down. If you didn't – you'd come up missing," Brown said.
Brown filed regular reports to SNCC from Selma about canvassing efforts to register black voters. One report, from early in 1964, ends with the exclamation, "Oh, I must remind you there is a warrant out for my arrest." Brown concedes that the work of the movement began to weigh on him.
"For me, after '62, '63, '64 hitting '65 - you started having battle fatigue. So, it was time for me to step out and regroup and change," Brown said. "And what I ended up doing was just finished my education. Then started doing work for United Negro College Fund and recruiting back in all those areas."
Brown, who returned to Indianapolis and became pastor of Ebenezer Missionary Baptist Church for 33 years, says the leaders of Freedom Summer had to study and teach nonviolence to all the participants.
"We had to learn two basic points of Gandhi's teaching – that there's two forces in the universe. And that is what – fear and love. If you're in the movement with fear, you're going to have some serious problems," Brown said. "If you're in this movement with the principle of love and the good for the better community, your fear dissipates and the power of love acquires a certain kind of energy and consciousness that gets you through a lot of things that you normally wouldn't get through. We have what we have today in this 21st Century because of the love of the many that were ready to lay their lives on the line."
Dr. Thomas Brown is now the board president of the Indianapolis charter school named for his father, the Andrew J. Brown Academy.