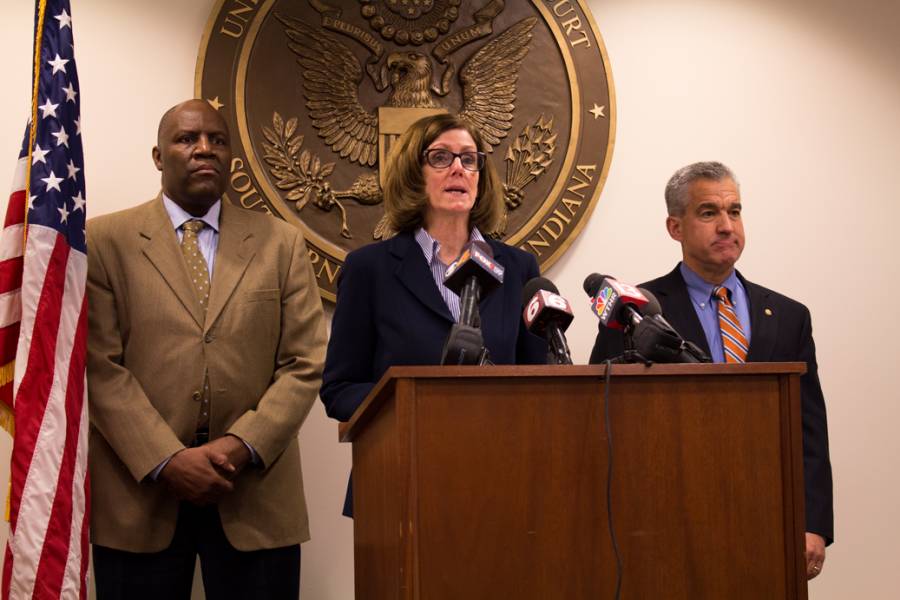 Chief U.S. District Judge Jane E. Magnus-Stinson says reports of scam calls about jury duty have increased in recent years. (Photo by Drew Daudelin)

The U.S. District Court for Southern Indiana Tuesday is warning Hoosiers about an increasingly prevalent scam call.
When someone gets a call from the scammer, they hear that they've failed to appear for jury service. Then they're told they can pay a fine, with pre-paid gift cards, to avoid being arrested.
This particular scam has been around for nearly a decade, but the Court says reports have increased in recent months.
Chief U.S. District Judge Jane E. Magnus-Stinson says courts never contact anyone by phone – communications about jury duty always come in writing.
"The court will never sanction someone without there first being a hearing," Magnus-Stinson says. "And the court will never request any payment by phone for failing to appear."
Reports of the scam say the caller often poses as a court employee named David Simmons.
Victims in Indiana have lost between $500 and $2,000 to the scam, the Court says.
U.S. Attorney Josh Minkler says he can't discuss their investigation into the scam. But he says the crime is technically wire fraud, which carries a sentence of 20 years in federal prison.