U.S. Sen. Bernie Sanders (I-Vermont) visited West Lafayette Friday to promote the $3.5 trillion budget resolution currently moving through Congress.
The rally was part of a two-stop trip to West Lafayette and Cedar Rapids, Iowa. Sanders' visits to both Indiana and Iowa this weekend are being billed as a way to reach out to voters in more conservative areas.
Speaking to a crowd of over two thousand, Sanders explained that the proposed spending package would address everything from climate change and health care to rising income inequality and child care costs.
"I am here in Indiana this evening absolutely convinced that if we have the courage and the determination to stand together in the fight for justice we can move this country forward in a different and more positive direction," he said. "Yes, we can do that."
Sanders' speech focused especially on how the resolution would impact child care -- ensuring that it costs no family more than seven percent of their income.
"And for lower income families child care will be free," he told the crowd.
Sanders also returned to the importance of grappling with climate change.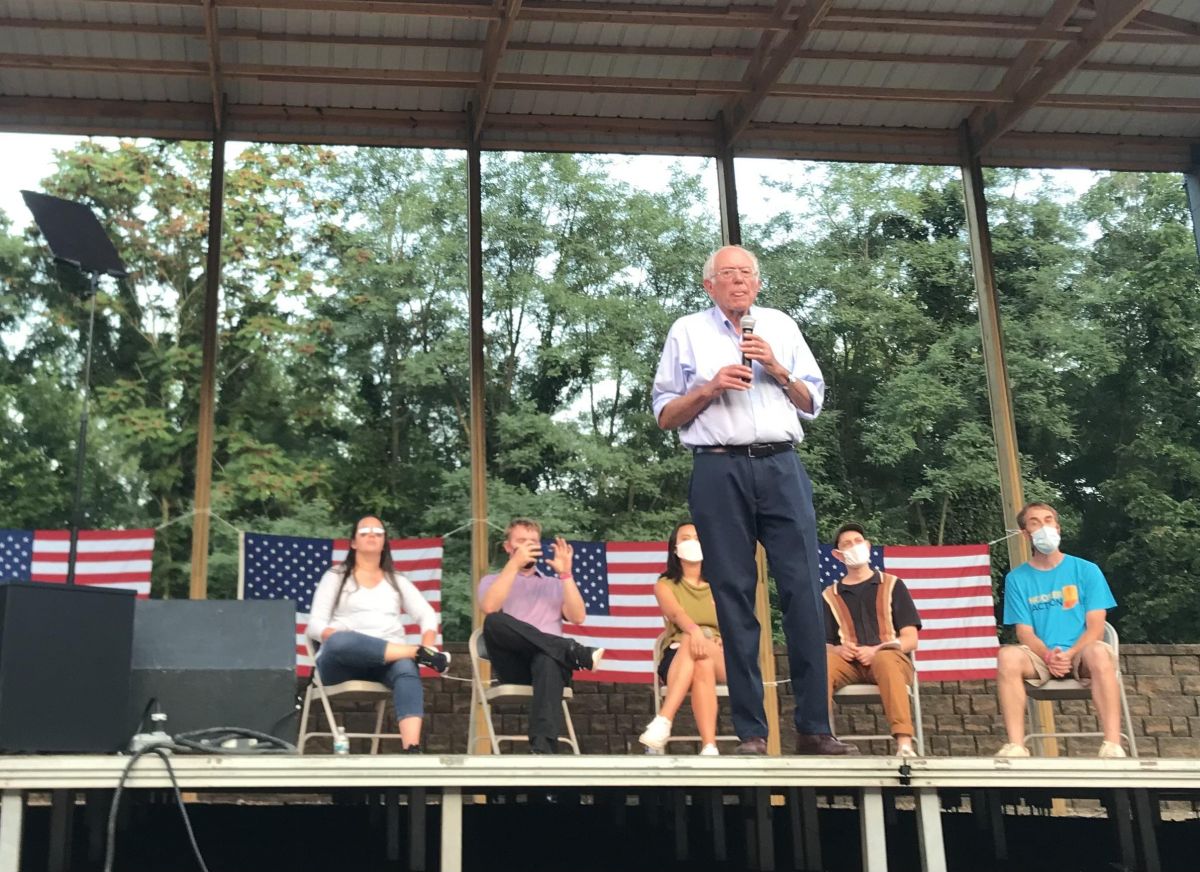 "This bill does not only deal with the human needs of working families in our country in a way that is very overdue," he said. "What it does in the most significant way in American history is understand that the United States of America must lead the world in transforming our energy system away from fossil fuel to energy efficiency and sustainable energy."
"I'm not here to tell you this afternoon that this bill does everything," Sanders said. "There are so many things that yet remain to be done. I should also tell you this bill is a work in progress - it is being worked on right now. But what is fair to say is never in our lifetime has there been a piece of legislation that goes as far as this does in facing the long neglected problems of the working class and middle class in this country."
U.S. Sen. Mike Braun (R-Indiana), speaking at an earlier event in West Lafayette opposing the resolution, said it's too expensive.
"You've got to live within your means," Braun said. "When you've got a printing press in the basement with the Fed that will finance and buy this debt, it's setting us up for a debt bomb and an inflation bomb the results of which we won't even feel for a year or two."
But when pressed for what Braun specifically opposed in the legislation, he said it was mostly the process Democrats were taking to push it through.
"There's a lot of merit to the legislation but it should be done through regular order and committees," he said.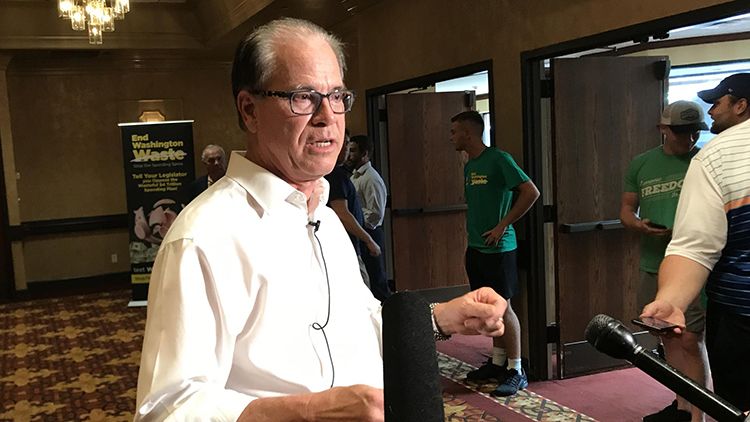 Sanders himself bemoaned the lack of Republican support, saying the final legislation was unlikely to receive a single vote from that party.
"All of these Republicans who today are not prepared to stand for the working families of this country just a few years ago voted unanimously, or virtually unanimously, for massive tax breaks for billionaires and the wealthiest families in America," he said.
"Now my Republican colleagues are busy telling everybody we're going to raise taxes. You're right. We're going to raise them on the richest people in this country who should start paying their fair share of taxes," Sanders said.
The budget resolution includes a provision prohibiting tax increases on families making less than $400,000 a year.
The event was conducted in a town hall style that featured community members, including West Lafayette city councilmember Shannon Kang, on stage talking about how the budget resolution could impact them.
The resolution passed the House on a party-line vote this week.